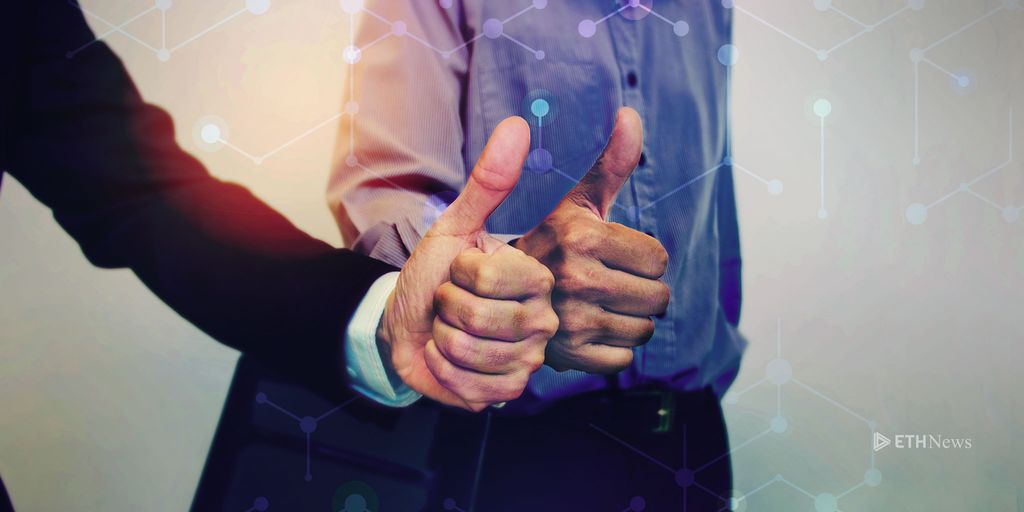 November 21, 2017 9:52 PM
Recently, two high-profile executives, Alibaba Group's Jack Ma and Overstock.com's Patrick Byrne, have publicly discussed their perspectives on bitcoin and blockchain technology. Ma came off as lukewarm toward the former and optimistic about the latter, while Byrne appears enthusiastic across the board.
In the last two weeks, the founders of two major companies have publicly discussed their takes on blockchain technology, and the cryptocurrency bitcoin in particular.
The first was Jack Ma, the executive chairman of Alibaba Group, which includes Alibaba.com, a Chinese e-commerce website that draws frequent comparisons to Amazon.com, and Alipay, which became the world's leading mobile payments platform in 2013. On November 10, Ma was speaking at an event called "Dialogue with Jack Ma" when he fielded a question about bitcoin.
He qualified his remarks by noting that his knowledge of the cryptocurrency is limited, and plainly stated that he is "not that big a fan of bitcoin." However, its underlying blockchain technology, which he describes as "really very powerful," is of great interest to him because his "job and Alibaba/Alipay's job is trying to make sure that the world will move into a cashless society." Such a society, Ma argued, would be "sustainable, inclusive, and transparent," and all its citizens could be equal to one another and have access to money. "I hate corruption," he elaborated. "If I don't have opportunity, it's OK. But I don't want somebody through dirty [means to] take away my opportunity." It's because of his desire to see such a world emerge, he explained, that he remains "curious" about bitcoin.
Patrick Byrne, the CEO of Overstock.com, has publicly expressed his enthusiasm for blockchain technology on several occasions. The company he heads accepts payment in several different cryptocurrencies, including Ether and bitcoin, and also owns 100 percent of Medici Ventures, a firm that has invested in a variety of blockchain startups. In a November 8 Overstock.com earnings call, he revealed Medici's involvement with companies that are using the blockchain to address such diverse challenges as digital fiat currencies, digital wallets, near frictionless payments, "banking the unbanked," invoicing, mortgage loan compliance, instant trade clearance and settlement, securities lending, crowdfunding, and others.
On November 20, Byrne appeared on Fox Business's Mornings with Maria, where he responded to a suggestion from host Maria Bartiromo that bitcoin is "in bubble territory."
"You think that's a bubble? What do you think this fiat currency you carry around in your purse is? This dollar stuff, it's just some fiat currency based on debt … based on the surplus taxing authority of the US Treasury, of which I assert there is zero. It's based on nothing. It's fractional reserve banking, Keynesian magic-money-tree garbage money. It's about time the world switches to real money, either gold or some cryptocurrency like Bitcoin."
Returning to this point later, he elaborated: "I would assert that the US Treasury has maxed its taxing authority, which is why we run these deficits. If they could have more to tax, they would." Bitcoin is "imaginary," he conceded to the panel of hosts, who were united in disagreement with his stance, "but it's at least limited by the laws of mathematics. There's a limit on how much bitcoin can ever be created. Dollars are just funny money."
Speaking of Overstock.com's experiences accepting the cryptocurrency, he explained that most consumers treat it as "an oddity. It's about .2 percent, .25 percent of our sales," in part because many bitcoin owners are more interested in holding rather than spending the digital asset, which on the whole has appreciated significantly over the past several years. On the prospect of wider bitcoin adoption, he said that "what's happened in other countries is the adoption goes up when the fiat currency collapses. So, if you ever see a dollar crisis and the US dollar ever collapses, that's when you'll really see bitcoin emerge."
Adam Reese is a Los Angeles-based writer interested in technology, domestic and international politics, social issues, infrastructure and the arts. Adam is a full-time staff writer for ETHNews and holds value in Ether.
ETHNews is commited to its Editorial Policy
Like what you read? Follow us on Twitter @ETHNews_ to receive the latest Jack Ma, Patrick Byrne or other Ethereum business and finance news.