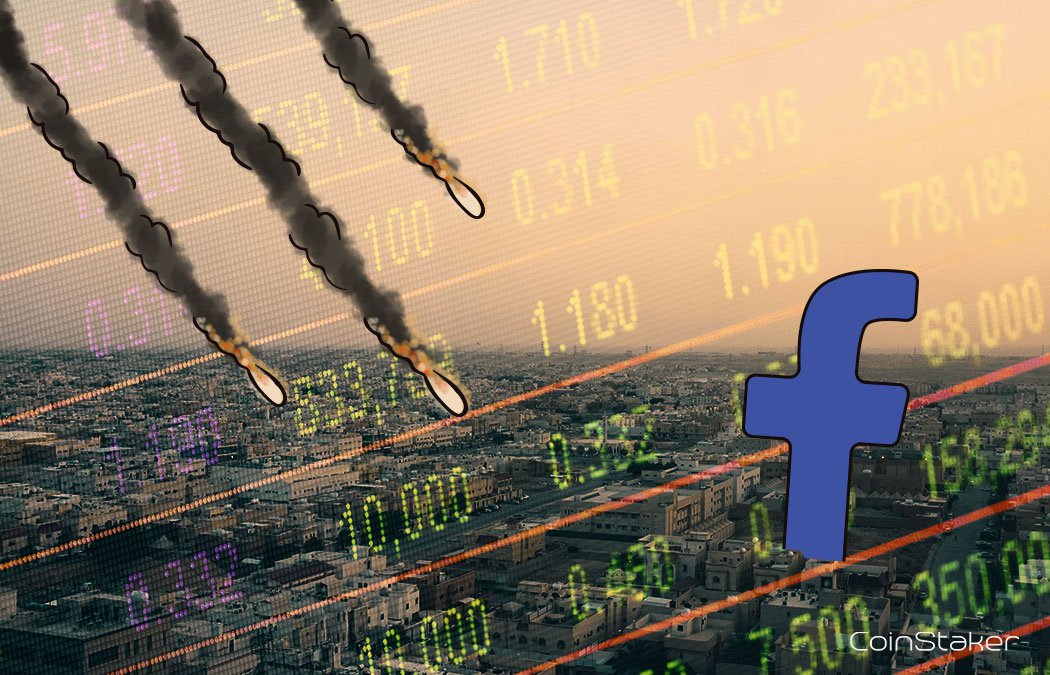 The Facebook stock went wild Yesterday, on July 26th 2018, FB lost roughly $120 billion.
The Facebook stock loss can be attributed to the earnings report which showed missed expectations on revenue and very slow user growth. The market day's close saw the stock ending at -19% to $176.26. To summarize, that would mean that the entire gains of 2018 were pretty much erased in a single day. Facebook's market capitalization as of July 25th was roughly $630 billion and 24 hours later, it was down to $510 billion. After the close over 170 million shares were exchanged between investors.
Being the behemoth of social media and losing 1/5th of your value in 24 hours is bound to have serious effects on other social media platforms. Twitter stock, TWTR closed -2.9% at $42.94. A market shakeup of this magnitude is bound to be felt across all aspects of the financial world.
According to a report from cheddar, Facebook is very interested in creating its own cryptocurrency.  After all this idea has been discussed numerous times since blockchain technology offers the perfect solution for Facebook's biggest issues like advertising sales and ID verification. That being said, it's probably going to take years until such a project can actually be implemented.
Now this is a huge roller coaster of a development since at the beginning of 2018, Facebook banned all crypto advertising. Ironically enough a little over half a year later, blockchain technology and cryptocurrencies might be a way out for Facebook out of its current predicament.
This hit on the Facebook stock will trigger many discussions

Zuckerberg has stated numerous times that the company's spending on security puts a very heavy strain on its earnings. Earlier this year he stated that he's planning on hiring 20 000 people for security and this is not news people want to hear.
In the European Union, Facebook is already showing signs of declining user bases. This decline in numbers can partially be blamed on the European Union's General Data Protection Regulation.
It's very important to underline that profits were by no means the reason for the investor scare. Facebook recorded sales of a little over $13 billion, which a 42% increase from a year ago. This is far lower than what many analysts predicted. Combining that with the stale user growth in North America and the decline in Europe, the grim outlook can take most of the "credit".
It's paramount to the security and future of every company that it invests in blockchain technology. With the rapidly evolving financial and technological world, companies who wish to stay on the top must be willing to invest colossal amounts of money towards innovations and game changing projects.
The Facebook stock will probably bounce back from this loss very quickly, but if strict innovative measures aren't taken, things might take a wrong turn in the future.
You can also check out: