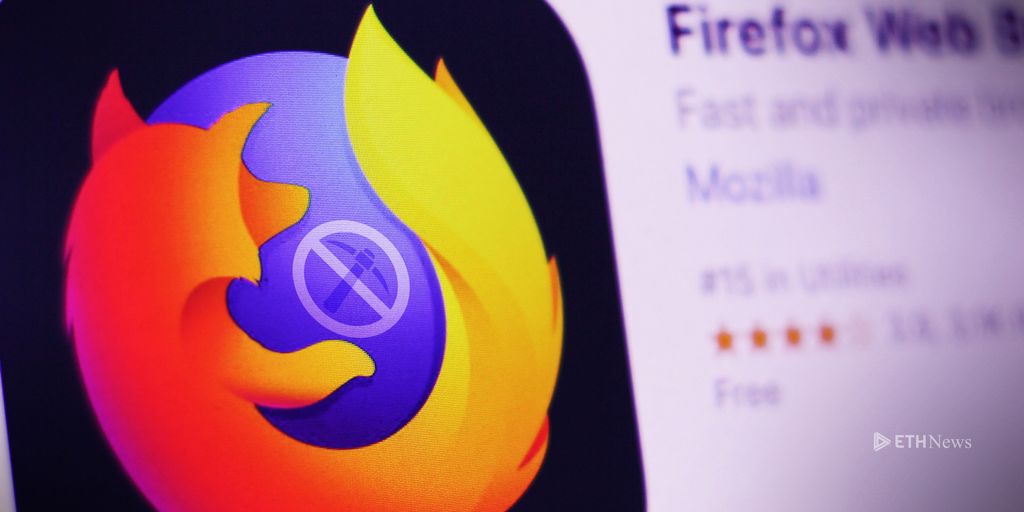 Firefox hopes to provide a friendlier and more accessible internet for all users.
The high value of digital currencies and cost of the electricity used to mine them have pushed miners toward some creative practices.
For example, some hacker will embed scripts into a webpage so that when someone visits the site, it will "borrow" the user's CPU to mine. While at a glance this practice may seem harmless, these mining scripts do not need the person's permission to use their computing power and can cause their devices to heat up and become slower. Not to mention the person visiting a site with an embedded mining script foots the bill for the hacker's profits.
In an August 30 article, the popular web browser Firefox announced it is going to be the latest browser to block mining scripts in an attempt to create a more user-friendly experience.
According to the announcement, "Sites have deployed cryptomining scripts that silently mine cryptocurrencies on the user's device. Practices like these make the web a more hostile place to be. Future versions of Firefox will block these practices by default."
Opera was reportedly the first major browser to implement mining script protections for desktop products. In January, the company announced it was going to add these same protections for its mobile browsers as well.
"When you browse the web, there are no visual clues that your device is exposed to mining," said Jan Standal, VP Product Marketing at Opera. "A single webpage you visit can take up to 4.5 hours of your battery time, if you keep the tab open. This often turns out to be just the battery time you needed to use a ride-hailing app or check the map to get home."
Nathan Graham is a full-time staff writer for ETHNews. He lives in Sparks, Nevada, with his wife, Beth, and dog, Kyia. Nathan has a passion for new technology, grant writing, and short stories. He spends his time rafting the American River, playing video games, and writing.
ETHNews is committed to its Editorial Policy
Like what you read? Follow us on Twitter @ETHNews_ to receive the latest Firefox, mining script or other Ethereum technology news.