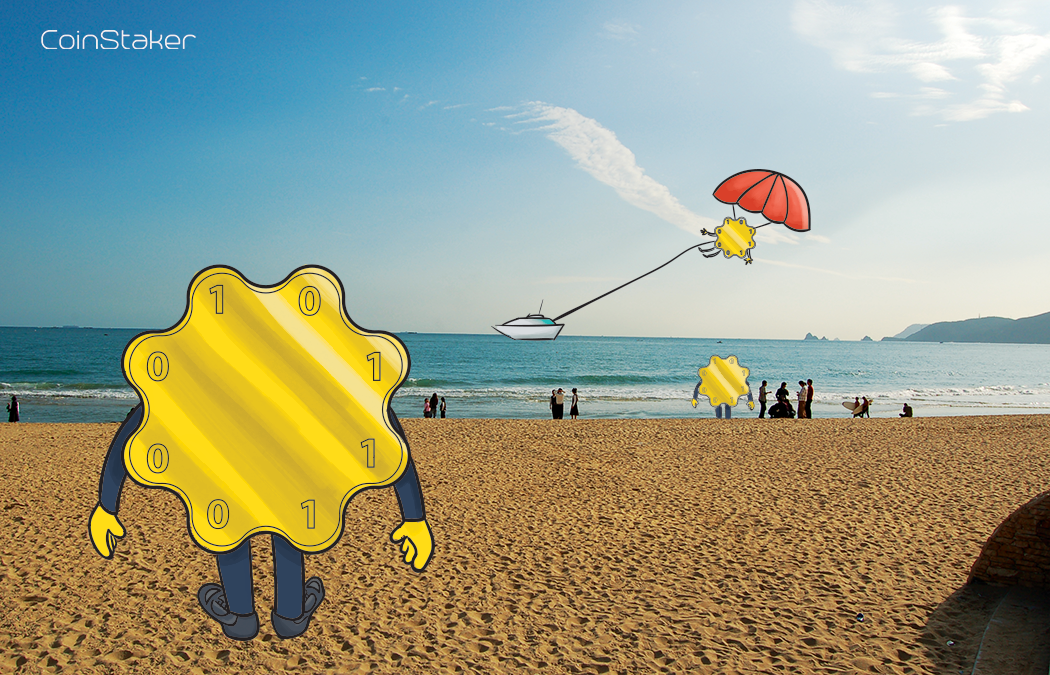 Zug, a Swiss canton, approximately half an hour from Zurich has recently became a crypto haven. The city administration has approved the acceptance of Bitcoin as a means of payment from it's citizens.
Every continent will soon have a Crypto City
The creator of Ethereum, Vitalik Buterin settled there in 2014.  Recently the Swiss Minister of Economic Affairs Johann Scneider-Ammann (FDP) stated that he wishes for the crypto revolution to spread outside of Zug and transform Switzerland into a "Crypto Nation". South Korea have recently revealed their intention to launch a blockchain center in Busan.
The Crypto City will be modelled after the Swiss Crypto Valley. The beach will probably be located at Haeundae, Eastern Busan. The project is yet to be discussed with authorities, but offers an interesting insight towards the future economic development of South Korea. 2017 wasn't a very good year for cryptocurrencies in South Korea.
The government issued a ban on ICO's linked with concerns about anonymity, monitoring and control. Being the incredible "factory" for talents South Korea is, they have quickly realized this is a non-profitable strategy in the long term. Regulations on such revolutionary economic prospects quickly lead to a loss of talent and shortage of investing.
Reportedly there are already talks between law makers and government for a legislation, which will lift the ban from 2017. A quick view into the recent development of Zug will quickly prove to anyone, that a Crypto City will be a must for every country in the near future. Switzerland has some very unique qualities, which make for the perfect place to invest in future technology.
Ranked #1 in the world for competitiveness.

They have one of the strongest privacy cultures in the world. The first bank secrecy dates back to 1713.

Incredibly effective economic policies combined with a stable and strong currency.

Highest gold reserves of any country.

Neutral, predictable and stable political system, which ACTUALLY respects it's citizens.

World leading infrastructure in energy, transportation, financial services, education, healthcare, environment and technological innovation.

Excellent domestic and global business networks, flexible labor laws, very low bureaucracy, sophisticated and respected legal system, low corruption, low corporate and personal taxes and high service levels.
The nations with their own Crypto Cities have a head start in the financial future
The advantages which attract crypto enthusiasts are endless. The nation's financial regulator the Swiss Financial Market Supervisory Authority (Finma) said that regulations will be put in place to prevent money laundering and control some sales. A study conducted by the consulting firm PWC, declared that companies around the world raised around $4.6 billion in capital through ICO's last year. Switzerland's political and financial situation is unique. This doesn't mean other countries shouldn't look to copy and model their futures accordingly.
South Korea, despite the regulations put in place last year is taking a bold step forward. Almost every country in the world is adapting to the fast growing business environment. Global growth isn't showing any signs of slowing down and the most adaptive will reap the fruits of the financial revolution. South Korea is following in Switzerland's footsteps and the possibilities in front of the two countries are endless. The world is always evolving. The most flexible, willing to reform their own laws and invest in new technology, will always come on top in the long run.