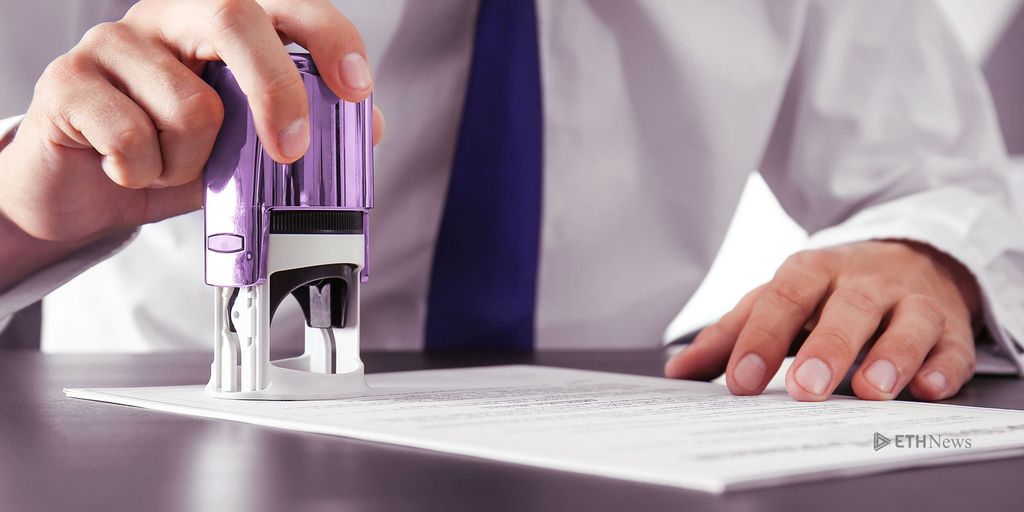 November 27, 2017 9:10 PM
A former Securities and Exchange Commission attorney and former commissioner relate their thoughts on the current state and future of crowd funding through token offerings.
There has yet to be truly concrete regulatory guidance from the Securities and Exchange Commission (SEC) regarding token-based crowdfunding, and it's become a source of consternation for one of the agency's former commissioners. In the same vein, a former SEC lawyer forecasts that sweeping enforcement actions will soon be seen from the commission.
Joseph Grundfest, a current Stanford business and law professor who was an SEC commissioner during the 1980s, had stern words for the crowdfunding method that is growing in popularity among businesses seeking capital (often referred to as token offerings or ICOs). He said, "ICOs represent the most pervasive, open and notorious violation of federal securities laws … It's more than the extent of the violation. It's the almost comedic quality of the violation."
According to former SEC attorney Nicolas Morgan, the commission may well issue "assembly line" style administrative actions to govern businesses engaged in token offerings. If Morgan is correct, the regulatory efforts Grundfest is clamoring for may not be far off.
Grundfest is surprised that the agency isn't already cracking down: "We're waiting to see a whole bunch of enforcement actions in this space, and we wonder why they haven't happened yet," he said. "I hope what they are doing is planning on a sweep of 50 ICOs."
Grundfest believes that a possible way for the SEC to flex its regulatory muscles is to simply label all coin offerings as securities, as with The DAO tokens, and enforce actions against parties who fail to properly register with the agency. Grundfest did acknowledge that some token offerings are meritorious and utilitarian, but is convinced that the majority appear to be attempts to skirt securities regulations.
Former SEC attorney Morgan offers this advice to avoid possible violations: "It's probably a better course of action if you're anywhere close to being a security, to just assume that it is and go forward with that presumption in mind."
Morgan further elaborated on the type of regulatory efforts he expects to see from the SEC. Although he favors speeches and public comments over lawsuits as a form of communication from the agency, he expects more of the latter to result in policy. On lawsuits as a means of communication he said:
"You can tell what the SEC's thinking because they allege it in a complaint they file in federal court or bring in an administrative proceeding. That's a tough way to regulate, by litigation, but that's going to happen too.
There are those in the ICO space who would prefer the SEC promulgate some regulations. I think that's likely to happen also. They've got a lot on their plate that has nothing to do with ICOs, and the rulemaking process is a slow process.
So that's why we may see the so-called regulation by litigation happen more immediately."
Morgan described his aforementioned "assembly line" style of regulation:
"We see an ICO, it pretty obviously falls into the realm of a security, in that they put out a white paper, they didn't have a registration statement, they didn't fit into an exemption to the registration requirements. So, let's send out a subpoena.
And if the fact patterns recur over and over again, it makes it pretty easy for the SEC, that's why I described it as an assembly line. Something that's not automated, but it's easily replicated on their side."
The current SEC Chair, Jay Clayton, didn't mention any such sweeping plans in the statements he made earlier this November. What he did relate is an agency effort to combat fraud and a pursuit of enforcement. "Where we see fraud, and where we see people engaging in offerings that are not registered, we are going to pursue them – because these types of things have a destabilizing effect on the market," said Clayton.
Jeremy Nation is a writer living in Los Angeles with interests in technology, human rights, and cuisine. He is a full time staff writer for ETHNews and holds value in Ether.
ETHNews is commited to its Editorial Policy
Like what you read? Follow us on Twitter @ETHNews_ to receive the latest Securities and Exchange Commission, SEC or other Ethereum law and legislation news.