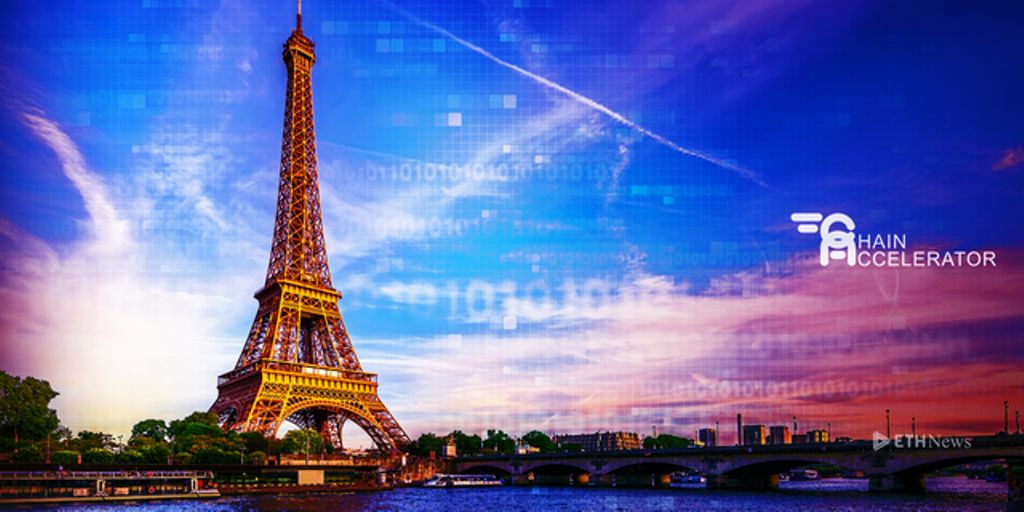 Station F, a massive startup incubator in Paris, has become home to a new blockchain accelerator that calls itself the largest in Europe. The news comes during a time of increasing support for blockchain and cryptocurrencies by the French finance minister.
Chain Accelerator boasts 30 cryptocurrency and blockchain experts whose goal is to provide guidance and support to startups in the sector. Based at Station F, one of Europe's largest business incubator campuses, Chain Accelerator held its inauguration blockchain accelerator event on June 18, 2018, and aims to raise 100 million euros for the 13 startups it supports so far. 
Chain Accelerator's services include technical prototyping, business development, recruitment, marketing and public relations, help with fundraising, and accompaniment for ICOs. Chain Accelerator charges startups a monthly fee, and also takes five percent of the "capital or token (tokens) issued during an ICO."
Listed supporters include Bibop Gresta, president of Hyperloop Transportation Technologies; Pascal Gauthier, president of Ledger; Edgar Auslander, head of augmented and virtual reality partnerships at Facebook; and Diana Biggs, HSBC's head of digital innovation.
"At a time when the president and the government want to make Paris the capital of the ICOs, Chain Accelerator is positioning itself as a key player," said co-founder Nicolas Cantu.
Cantu went on to describe the creation of a "global and operational network" in Paris as preparation for "disruptions to help blockchain projects develop protocols in all sectors."
French investment into blockchain and crypto-related companies has been on the rise over the past year. In December 2017, French Finance Minister Bruno Le Maire proposed that Bitcoin be added to the Argentinian G20 summit to open up discussions on risk assessment and regulation. In May of this year, Le Maire said:
"I was a neophyte a year ago, but now I'm passionate. It took me a year. Let us show a lot of pedagogy with our fellow citizens to make France the first place of blockchain & crypto-active innovation in Europe."
Two organizations hoping to influence Le Maire and the French government are La Chaintech, a French blockchain association, and the technology and venture capital association France Digitale. Earlier this month, the companies released a joint report on the existing blockchain landscape. The report includes 10 proposals that the two entities hope will be incorporated into upcoming regulations by the French government. France Digitale believes that if things go well, France could offer a solid regulatory framework for the rest of the European Union.
In March 2018, Le Maire revealed plans to establish regulations for ICOs and blockchain startups as part of a bill called the Action Plan for the Growth and Transformation of Business (PACTE). Le plan d'action pour la croissance et la transformation des entreprises was presented to the Council of Ministers on June 18, and will be examined by the French Parliament in September.
---
Some translations by Google.
Melanie Kramer is a freelance FinTech, blockchain, and cryptocurrency writer based between France and Canada. Melanie has studied, and retains an avid interest in, global politics, business, and economics.
ETHNews is committed to its Editorial Policy
Like what you read? Follow us on Twitter @ETHNews_ to receive the latest France, Chain Accelerator or other Ethereum world news.