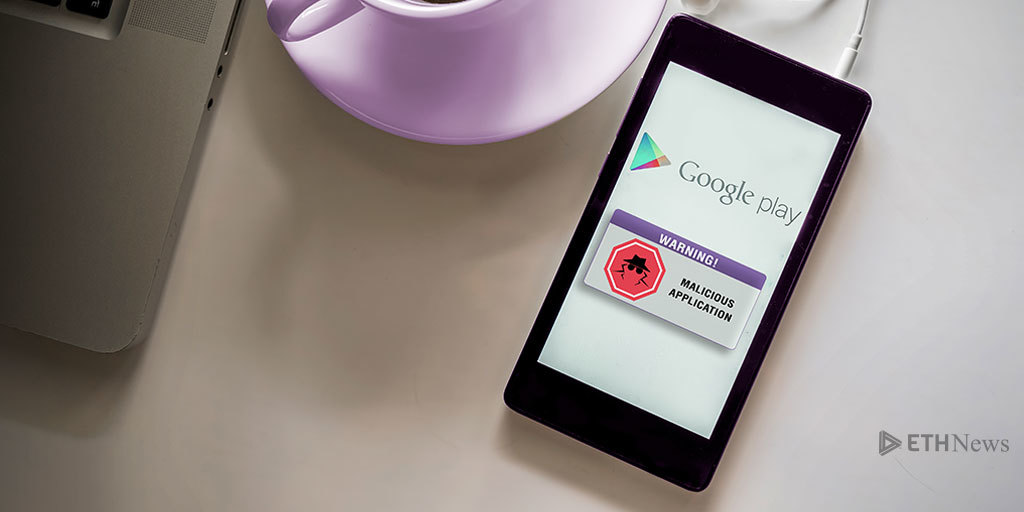 News
wallets and exchanges

On Monday, ESET reported that users of Poloniex have been targeted by fraudulent apps listed on Google Play. ESET discovered two "credential stealing apps" masquerading as mobile apps for the cryptocurrency exchange.
On October 23, 2017, IT security company ESET published a blog post describing how fake Poloniex mobile apps listed on Google Play (the app store for the Android operating system) are duping unsuspecting users of the cryptocurrency exchange. The apps reportedly harvest login credentials for Poloniex and attempt to compromise the Gmail accounts of victims to bypass two-factor authentication (2FA).
Poloniex does not have an official mobile app. It is unclear exactly how many users have been compromised as a result of these phishing attempts, and it's not immediately apparent how much cryptocurrency might have been stolen.
So far, two malicious Poloniex apps have been discovered, according to Lukas Stefanko, a malware analyst at ESET.
Phishing at @Poloniex found on Google Play
Apps could steal credentials, gain access to emails + used UNICODE C2https://t.co/p9keI6zAv6 pic.twitter.com/3NapQhio5u

— Lukas Stefanko (@LukasStefanko) October 23, 2017
The first fraudulent app was posted as "POLONIEX" with the developer listed as "Poloniex." It received as many as 5,000 installations. The second app was posted as "POLONIEX EXCHANGE" and the developer was listed as "POLONIEX COMPANY." It received as many as 500 installations before being removed when ESET notified Google Play.
A third fraudulent application might have been posted. "Poloniex – Bitcoin/Digital Asset Exchange," offered by "MIT Service" was updated on October 18, 2017, and has received between 1,000 and 5,000 installations. There is no reason to believe that Massachusetts Institute of Technology is affiliated in any way. One indication of the app's questionable authenticity is the polarized concentration of one-star and five-star reviews.
ESET closed its warning with guidelines for users to protect themselves from fraud:
Make sure the service you're using really offers a mobile app – if that's the case, the app should be linked on the service's official website
Pay attention to app ratings and reviews
Be cautious of third party apps triggering alerts and windows appearing to be connected to Google – misusing users' trust towards Google is a popular trick among cybercriminals
Use 2FA for an additional (and often crucial) layer of security
Use a reliable mobile security solution; ESET products detect these credential stealers as Android/FakeApp.GV
Other attack vectors that scammers have used in the past include Slack and Google Ads.
Matthew is a writer with a passion for emerging technology. Prior to joining ETHNews, he interned for the U.S. Securities and Exchange Commission as well as the OECD. He graduated cum laude from Georgetown University where he studied international economics. In his spare time, Matthew loves playing basketball and listening to podcasts. He currently lives in Los Angeles. Matthew is a full-time staff writer for ETHNews.