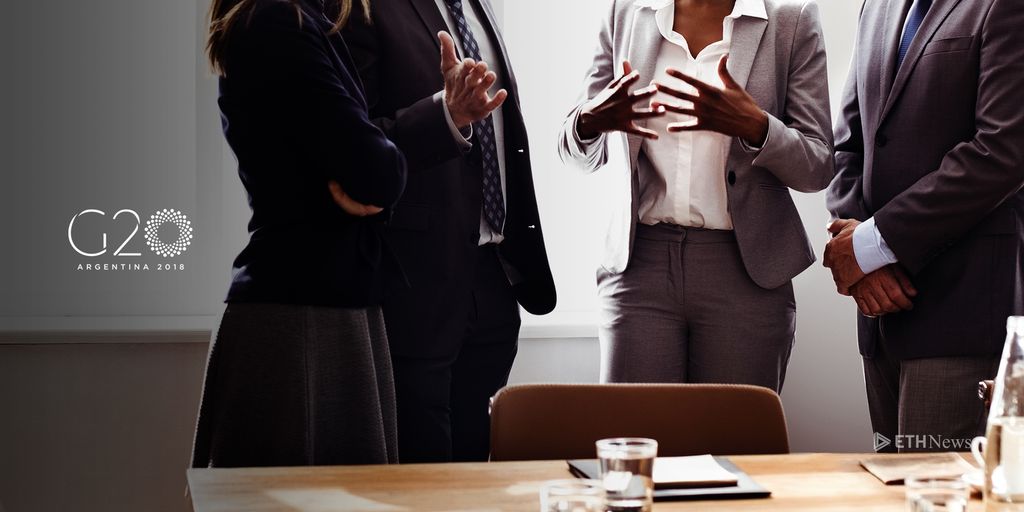 December 4, 2018 12:57 AM
Talks about regulation centered around anti-money laundering and anti-terrorism funding.
The G20 Leaders' Summit met in Buenos Aires, Argentina, this last weekend. Among topics such as a sustainable food future, infrastructure development, and global economic growth, crypto-asset regulation was also discussed.
Throughout 2018, G20 leaders have shown concern over cryptocurrency and how the assets related to digital currency should be regulated as well as diminishing the effect malicious actors in the space have on the global economy. 
During the G20 summit last March, Mark Carney, chairman of the Financial Stability Board (FSB) – an advisor to the G20 leaders – stated, "The FSB initial assessment is that crypto-assets do not pose risks to global financial stability at this time."
Conversely, in October, the FSB revised its position, stating that while cryptocurrency did not currently pose a material risk to the global economy, the ever-evolving aspects of cryptocurrency and crypto-related assets meant the possibility existed.
During the latest G20 summit, the topic of crypto-regulation was again brought up. This time, the group of leaders agreed that laws preventing digital currency being used to launder money and fund terrorist groups needed to be put in place.
The recently agreed-upon G20 Leaders' Declaration states: "We will step up efforts to ensure that the potential benefits of technology in the financial sector can be realized while risks are mitigated. We will regulate crypto-assets for anti-money laundering and countering the financing of terrorism."
Nathan Graham is a full-time staff writer for ETHNews. He lives in Sparks, Nevada, with his wife, Beth, and dog, Kyia. Nathan has a passion for new technology, grant writing, and short stories. He spends his time rafting the American River, playing video games, and writing.
ETHNews is committed to its Editorial Policy
Like what you read? Follow us on Twitter @ETHNews_ to receive the latest G20, FSB or other Ethereum law and legislation news.