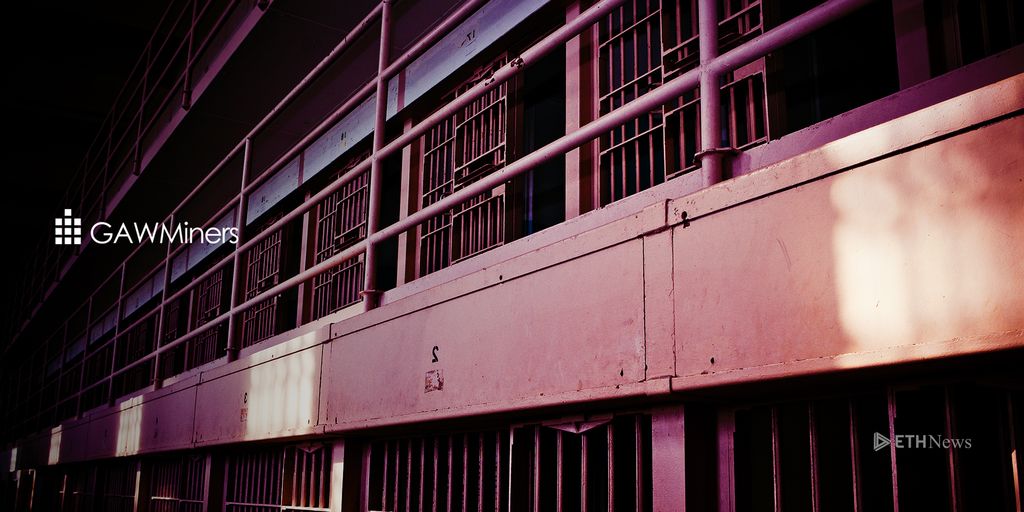 September 14, 2018 9:21 PM
Josh Garza gets 21 months for a $9 million fraud.
After pleading guilty to a wire fraud charge in July of last year, Josh Garza, former CEO of GAW Miners, has been sentenced to 21 months of imprisonment, to be followed by three years of supervised release, the first six months of which are to be spent under house arrest. This sentence appears to bring to an end one of the earliest major cryptocurrency enforcement actions.
Garza's current legal troubles go back to at least December 2015, when the SEC brought a civil action against him. At that time, Paul G. Levenson, director of the SEC's Boston Regional Office, said, "Garza and his companies cloaked their scheme in technological sophistication and jargon, but the fraud was simple at its core: they sold what they did not own, misrepresented what they were selling, and robbed one investor to pay another."
The final judgement in the civil case was obtained by the SEC in October 2017, three months after pleading guilty to the wire fraud charge. Garza was ordered to pay over $9 million in restitution and an additional $742,774 in interest.
Garza ran GAW Miners and ZenMiner. Through these companies, Garza sold mining hardware and shares (called "Hashlets") of profits GawMiner and ZenMiner obtained through their mining efforts. However, the companies did not possess the hash power they claimed, and investors were not paid out of mining currency, but were instead paid from funds Garza received from new investors.
Garza also offered a coin called PayCoin. According to the US Attorney's Office, Garza "stated that the market value of a single PayCoin would not fall below $20 per unit because Garza's companies had a reserve of $100 million that the companies would use to purchase Paycoins to drive up its price. In fact, no such reserve existed."
According to CoinMarket Cap, the value of a PayCoin never exceeded $14; they are currently valued at $0.013.
In a letter provided to the court prior to sentencing, Garza wrote:
"While the company started with a legitimate purpose, it was not long before the thought of the financial freedom began and ultimately turned into greed. That greed turned in to poor personal and business purchasing decisions [including] large bonuses to myself. I began to make decisions that put my needs before our customers, like making announcements that were not true."
Garza has been ordered to report to prison in January 2019.
Tim Prentiss is a writer and editor for ETHNews. He has a master's degree in journalism from the University of Nevada, Reno. He lives in Reno with his daughter. In his spare time he writes songs and disassembles perfectly good electronic devices.
ETHNews is committed to its Editorial Policy
Like what you read? Follow us on Twitter @ETHNews_ to receive the latest Josh Garza, GAW Miners or other Ethereum law and legislation news.