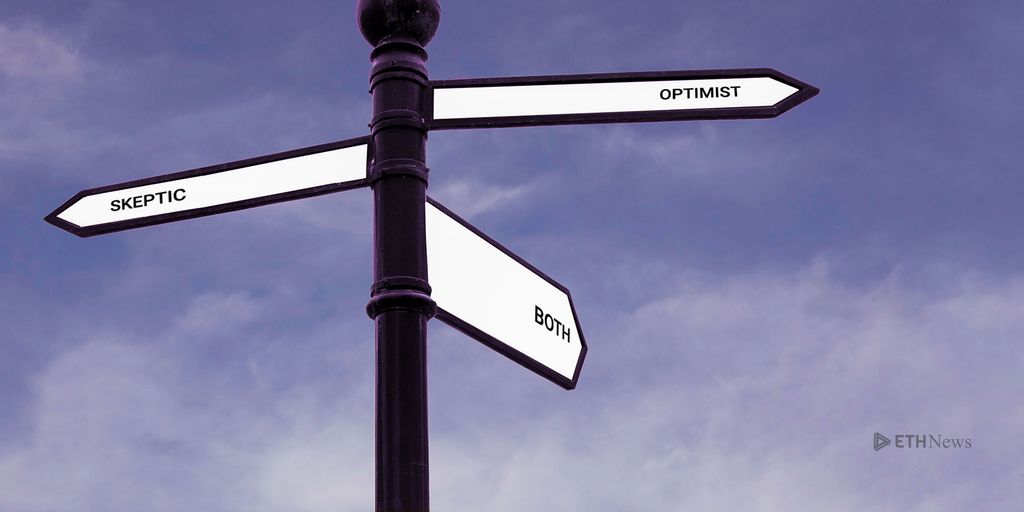 With Goldman Sachs' consideration to bring bitcoin into the fold, banking giants in the US and Europe that have been worried about a bitcoin bubble may be more inclined to adopt cryptocurrencies down the line.
Bubbles, bubbles, bubbles.
"Bitcoin today is in my view very clearly in a bubble," said Séverin Cabannes of Société Générale SA.
Credit Suisse Group AG CEO Tidjane Thiam stated that bitcoin fits the "very definition of a bubble."
It "will eventually blow up," said JP Morgan Chase's famed bitcoin antagonist, CEO Jamie Dimon, at the Barclays financial service conference in September.
But then there's Goldman Sachs CEO Lloyd Blankfein.
That's right: Goldman Sachs Group is considering a new trading sector that would be dedicated to digital currencies, including bitcoin. "In response to client interest in digital currencies, we are exploring how best to serve them in this space," a Goldman spokesperson said.
Major banks such as ING, UBS, Barclays, BNY Mellon, and most famously JP Morgan all have experimented with blockchain – the foundational tech of digital currencies.
As appreciation of blockchain has grown and as cryptocurrency, despite volatility, has shown no signs of vanishing, banks like Goldman Sachs and even the skeptical heads at Credit Suisse and Société Générale are taking a more considered look.
"We are not really very keen to invest in the bitcoin, but we are very keen to invest in the blockchain technology," Cabannes noted. Morgan Stanley CEO James Gorman stated in a September interview that he thinks cryptocurrency is "obviously highly speculative, but it's not something that is inherently bad. I think it's a natural consequence of the whole blockchain technology." Allianz's chief economic adviser, Mohamed El-Erian, adds to the more moderate voices, observing that bitcoin is "still trying to find stability so it's more of a commodity than it's a currency," during the 2017 Barclays Asia Forum.
So what may have spurred the moderate trend? In late October, CME Group Inc., an American financial market company operating one of the world's largest options and futures exchange, announced "plans to launch bitcoin futures in the fourth quarter, pending regulatory review," as reported by CNBC. Shortly after the announcement, Cabannes, El-Erian, and Blankfein softened their stances. Société Générale and JP Morgan have gone so far as to publish cryptocurrency and blockchain-related job offers.
Faith in blockchain and the consensus model does appear to be the vector by which banks can open up to embrace cryptocurrency, but it's not the only incentive. A lack of volatility in traditional markets has precipitated a drop in banks' trading revenue; it's a drop even acknowledged by JP Morgan's chief bitcoin skeptic, Dimon. But the crypto-market has volatility in spades, which could offer the boost markets need.
Interestingly, Dimon doesn't advise shorting bitcoin. What with its volatility, he noted, it could go to $20,000 or even $100,000. Last month, he mentioned – somewhat dismissively – that his daughter had made some money in bitcoin. "Now she thinks she's a genius." Dismissive attitude aside, Dimon opined that digital currencies might come in handy for people in less prosperous nations, like "North Korea and Venezuela," who might find it preferable to their uncertain or worthless local currencies.
JP Morgan is already using blockchain for credit default swaps and loans. "As we get more comfortable, it'll roll out," Dimon said, adding that most banks have experts testing ways to apply blockchain tech. "It's not going to happen overnight," he said. "It'll happen piece by piece as we all get comfortable and function with blockchain."
While UBS Group AG Chairman Axel Weber says bitcoin has no "intrinsic value" due to its lack of underlying assets, Blankfein responds, "Now we have paper that is just backed by fiat … Maybe in the new world, something gets backed by consensus."
"I've learned over the years that there's a lot of things that work out pretty well that I don't love," notes Blankfein. 
Lucinda Michele Knapp is a journalist with over fifteen years of experience covering tech, art, and culture in Los Angeles. Her articles have appeared in the Los Angeles Times, Variety, and Out Magazine among others. She spins fire, dispenses grammar advice, and knows kung fu.
ETHNews is commited to its Editorial Policy
Like what you read? Follow us on Twitter @ETHNews_ to receive the latest Goldman Sachs, JP Morgan or other Ethereum business and finance news.