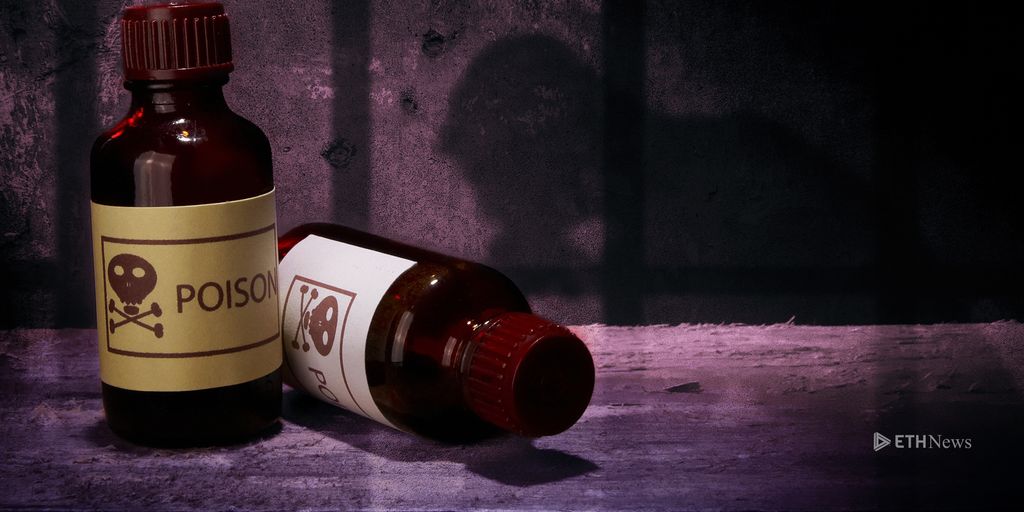 It appears that after a US extradition request stalled, Alexander Vinnik was targeted by a Russian criminal who worried that the suspect would return to face fraud charges in Russia related to cryptocurrency exchange BTC-e. Greek law enforcement protected Vinnik from an untimely death and, in letters, he has confessed his crimes to Russian authorities.
According to Russian news agency Sputnik, Greek law enforcement foiled an assassination plot which targeted the life of Alexander Vinnik while he was jailed in Thessaloniki, Greece, earlier this year. Based on a November 2017 interview that Vinnik gave to RIA Novosti, it appears that he was also temporarily locked up at Greece's infamous, high-security prison in Korydallos. A Russian national, Vinnik is suspected of laundering upwards of $4 billion in criminal proceeds through cryptocurrency exchange BTC-e.
At least initially, Vinnik denied the accusations, claiming that he only served as a technical consultant to the exchange, not as its owner and operator. However, since March, he has reportedly written four "confession letters" to the head of Russia's Ministry of Internal Affairs, Vladimir Kolokoltsev; the ministry's chief investigator, Aleksandr V. Romanov; and the prosecutor general of Russia, Yuri Chaika (equivalent to the US attorney general). Vinnik reportedly offered to assist with an investigation. On Friday, Sputnik cited an anonymous source who said that the investigation department within the Ministry of Internal Affairs has opened a criminal inquiry into Vinnik's admissions.
Apparently, the attempted assassination by poisoning was ordered by someone connected to Russia's criminal underworld, not the special services of any country. To prevent Vinnik from being bumped off, "special security measures" were adopted. Contact between Vinnik and other inmates was prohibited, and the suspect was "forbidden" from receiving food or beverages from strangers.
"It all began after Vinnik's extradition to the United States was blocked," said a Sputnik source. "There [are] people who are extremely interested in him not coming to Russia."
On July 26, 2017, Vinnik was arrested on a US warrant while on holiday with his family at a beachside village in Chalkidiki, Greece. Later that day, FinCEN announced a $110 million penalty against BTC-e for "willfully violating U.S. anti-money laundering (AML) laws" and a $12 million penalty against Vinnik himself.
In subsequent months, the US and Russia clashed over competing extradition requests. In the United States, Vinnik would face up to 55 years in prison, whereas in Russia, he would face much lesser fraud charges (reportedly only a fine of 10,000 euros). In December 2017, the Greek Supreme Court rejected Vinnik's appeal regarding his extradition to the US (as a Russian national, he had asked to be returned to his homeland). Ultimately, the Greek Minister of Justice, Stavros Kontonis, must decide which extradition request goes through.
However, in January 2018, Vinnik submitted an application for asylum in Greece, contending that the US case is politically motivated. It seems that the asylum request must be dealt with before the Justice Minister can rule on Vinnik's extradition. The Russian's attorneys have also apparently filed a complaint with the European Court of Human Rights, a supranational institution based in Strasbourg, France.
Altogether, the Vinnik/BTC-e case is full of intrigue, in large part because of his alleged ties to MtGox, a Japanese bitcoin exchange which was victimized to the tune of $460 million several years ago. The 650,000 stolen bitcoins would be worth billions of dollars today.
Matthew is a full-time staff writer for ETHNews with a passion for law and technology. In 2016, he graduated from Georgetown University where he studied international economics and music. Matthew enjoys biking and listening to podcasts. He lives in Los Angeles and holds no value in any cryptocurrencies.
ETHNews is committed to its Editorial Policy
Like what you read? Follow us on Twitter @ETHNews_ to receive the latest Alexander Vinnik, poison or other Ethereum world news.