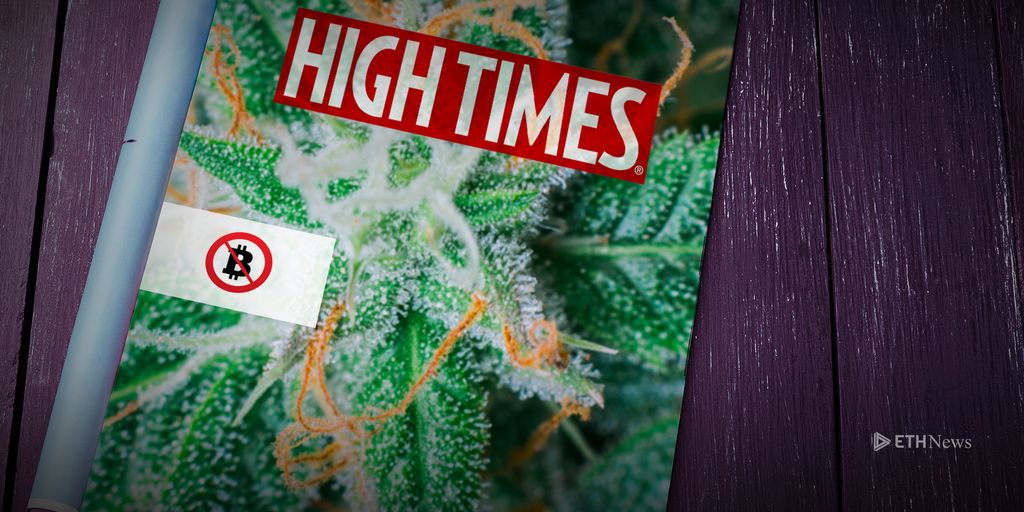 News business and finance
Earlier this month, High Times said it'd be the first to accept digital currency in an IPO. Apparently, that was a whoopsidaisies.
Cannabis advocacy magazine High Times is retracting an earlier statement that the publication would allow investors to use digital currency to buy the company's stock.
According to an August 2 press release, High Times intended to become the first ever stock offering to accept cryptocurrency. The company sought to raise $50 million through its initial public offering (IPO), and apparently saw accepting digital currency as a way to include international investors.
In the press release, High Times CEO Adam Levin stated:
"We're taking another step into the future, not only as one of the first cannabis-related brands to go public on the Nasdaq but also as the first to allow Bitcoin and Ethereum as part of our public capital raise."
However, in an August 13 filing with the US Securities and Exchange Commission, High Times rescinded its statement that it would be accepting bitcoin (or any other cryptocurrency for that matter) as a form of payment from investors in return for stock in the company. The filing clarifies:
"[The] press release was distributed in error as the Company will not be accepting Bitcoin as payment for shares. As provided in the Company's subscription agreement related to the offering, the Company will only be accepting check, credit card, ACH or wire transfer as payment for subscription to shares."
One wonders how the management at High Times could have made such an error.
Nathan Graham is a full-time staff writer for ETHNews. He lives in Sparks, Nevada, with his wife, Beth, and dog, Kyia. Nathan has a passion for new technology, grant writing, and short stories. He spends his time rafting the American River, playing video games, and writing.
ETHNews is committed to its Editorial Policy
Like what you read? Follow us on Twitter @ETHNews_ to receive the latest High Times, initial public offering or other Ethereum business and finance news.