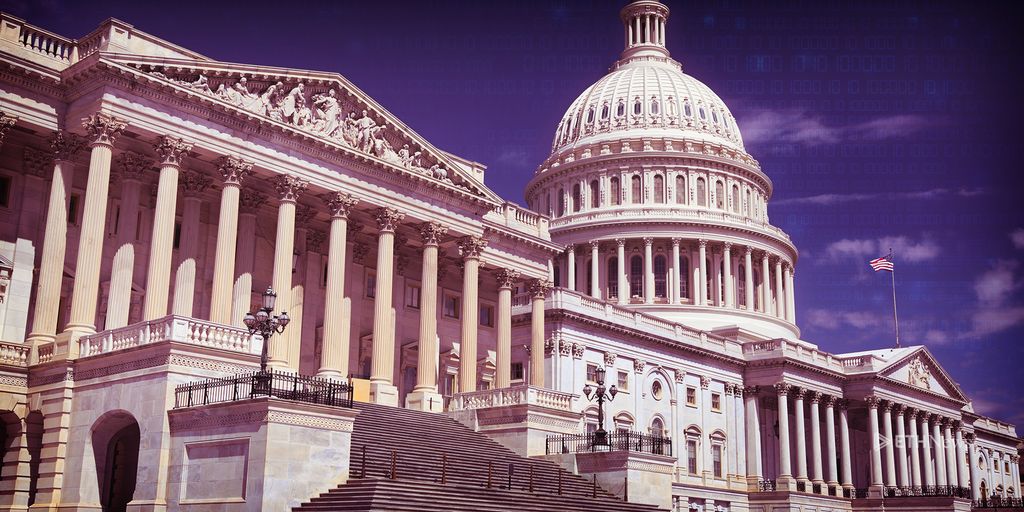 September 28, 2018 9:17 PM
The recently passed bill would create a task force to monitor and develop tools that combat terrorist use of cryptocurrency.
Yesterday, HR 5036, the Financial Technology Protection Act, sponsored by Ted Budd (R-NC), arrived in the Senate after having passed the House of Representatives on Wednesday.
The bipartisan bill, co-sponsored by Kyrsten Sinema (D-AZ) and Stephen Lynch (D-MA), intends to create an interagency task force dedicated to combating illicit use of cryptocurrency. The task force will consist of the attorney general and the directors of the CIA, the Financial Crimes Enforcement Network, the Secret Service, and the FBI, as well as six private sector appointees to be chosen by the secretary of the treasury.
The task force would be responsible for leading research on illicit use of cryptocurrencies, including for terrorism, and developing legal proposals to combat such use. If enacted, the bill would also create a fund to pay cash rewards, up to $450,000, to anyone who provides information that leads to the conviction of "an individual involved with terrorist use of digital currencies."
The bill would also create a program called the FinTech Leadership in Innovation Program, a provision of the legislation Budd highlighted in his announcement of the bill's passage.
"This new program will let academia and the private sector apply for grants to come up and experiment with ideas and programs to combat terrorist use of digital currencies. In my view, experts in the private sector can track illicit use of these currencies and perhaps do a better job of leveraging their talent to create tools and programs."
Budd, though not a member of the Congressional Blockchain Caucus, recently demonstrated his interest in the crypto space by signing on to a letter to SEC head Jay Clayton requesting the agency clarify rules regarding cryptocurrencies.
Though studies have found cryptocurrencies are not widely used to fund terrorism, some who have investigated the issue believe it is only a matter of time before terrorist organization adopt the relatively new financial technology. The passage of the bill indicates, according to Budd, that Congress "understands that illicit financing networks are the lynchpin of any terrorist group's or criminal organization's operations." He continued: "As we move into an increasingly digital world, criminals and terrorists will start to use new technologies that are available to them."
HR 5036 will now be considered by the Senate Committee on Banking, Housing, and Urban Affairs.
Tim Prentiss is a writer and editor for ETHNews. He has a master's degree in journalism from the University of Nevada, Reno. He lives in Reno with his daughter. In his spare time he writes songs and disassembles perfectly good electronic devices.
ETHNews is committed to its Editorial Policy
Like what you read? Follow us on Twitter @ETHNews_ to receive the latest House of Representatives, Financial Technology Task Force or other Ethereum law and legislation news.