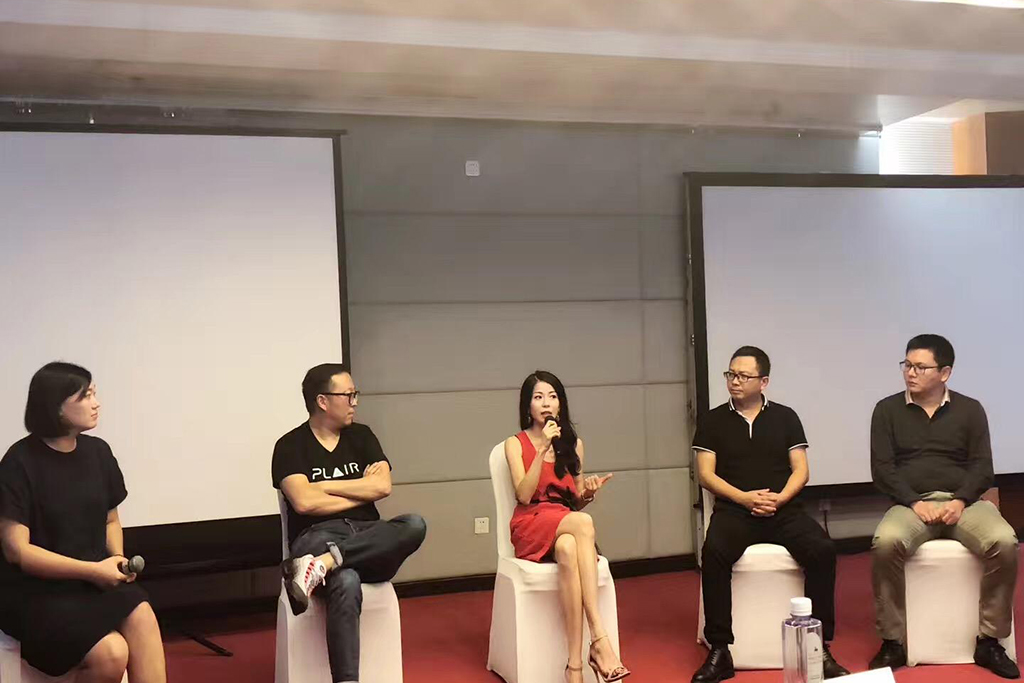 Professionals from Luxchain shared their insights into how blockchain could address most topical problems inherent in the luxury goods industry during Draper Dragon Summit.
Authenticity has proven to be a challenge for the secondhand luxury goods market. Considering the fact that retailers and consumers have to deal with the threats posed by the $450 billion counterfeit luxury goods industry, it's understandable why the secondhand luxury goods market has not reached its total potential.
The personal luxury goods market is on a steady rise, meaning that there are more secondhand luxury goods available for resale and purchase. But consumers do not feel confident enough to make these purchases because of the prevalence of counterfeiting, and a lack of transparency in the market. This is an example of what consumers are experiencing in various industries across the world – from gaming, to media, and, as mentioned earlier, the luxury industry.
Discussing Blockchain Solutions at the Draper Dragon Summit
Blockchain solutions were a core part of a panel discussion, with Draper Dragon's portfolio companies, that took place at the Draper Blockchain Summit. The summit, that took place on September 14, 2018, was organized and powered by the Draper Dragon Fund, one of the biggest venture capital companies in Asia. The invitation-only event featured presentations from leading industry figures like Larry Li, the managing director of Draper Dragon, and Eric Gu, Metaverse Founder and CEO.
Li's presentation featured an in-depth overview on the blockchain industry, as well as information on the Draper Dragon Fund, its venture network, and the many projects they have invested in. During his own presentation, Gu spoke about the history of Metaverse, as well as the company's latest updates and roadmap.
The panel discussion featured Aidaa Wong, Co-Founder at LUXCHAIN, Patrick Tang from Plair, and Yu Cao from Hichain. Each company has developed a blockchain solution for industries plagued with problems that are a result of centralization. Plair, for example, is a decentralized gaming ecosystem that seeks to level the playing field and empower gamers all over the world.
During the discussion, Cao spoke on merging of traditional media, new media, and blockchain media, in order to generate an ecosystem of original content and knowledge sharing. Aidaa Wong, shared more on LUXCHAIN's Decentralized Verification Solution for the secondhand luxury goods market.
"LUXCHAIN was first a big data company on luxury products," she said, as she spoke of where the company started. "We have been working on big data for quite a while."
The decision to implement blockchain technology into the after identifying the void in authenticity that was present in the luxury goods market. Wong explained the challenges they encountered when trying to onboard traditional luxury goods manufacturers.
Navigating Challenges with Traditional Manufacturers
"After we launched our blockchain project," Wong explained. "We approached traditional manufacturers. But they have no idea about blockchain technology. The only thing they know about blockchain is Bitcoin. This made it very hard to work with them."
Blockchain technology is still a new technology, with many mainstream industries still trying to understand it. This has posed challenges for companies who have used this next-level technology to provide solutions that centralized solutions could not offer.
"I think blockchain is very related to the luxury economy," Wong explained. "But the traditional manufacturers don't know much about blockchain and they don't want to outsource either. So it's very hard to work with them. That's why we chose to be in the secondary market, and deal with the end products only."
Digital Assets
The solution involves the implementation of Digital Assets – a digital representation of the physical item containing detailed information and data about the real product. This information is stored on the blockchain. Wong further explained how the solution works:
"What we do is to store the real assets of personal luxury products as digital assets, where they will have all the product information stored on the blockchain. This enables us to use the information to make our Global Luxury Index."
The index assists merchants in the secondhand luxury market, identify the optimal price to sell their luxury goods. Powered by AI technology, the index tracks and compares prices of over 450,000 stock keeping units (SKUs) from over 670 vendors across 22 countries of the world. The data is collected, cleansed and classified to curate powerful and comprehensive analytics.
Overcoming the Bear Market
Wong also mentioned that in this bear market – a market where prices are falling – it's very important to go back to the product itself and focus on the technology. She also stressed that partnership is very important at this time to fully create efficiency and cooperation, under the bear market when there are fewer resources and lower budgets.
Creating digital assets for luxury products is one sure way of boosting the secondhand luxury goods market, especially when it's done with the blockchain technology. It's a move that will definitely restore consumer confidence in purchasing personal luxury products in the secondhand market.