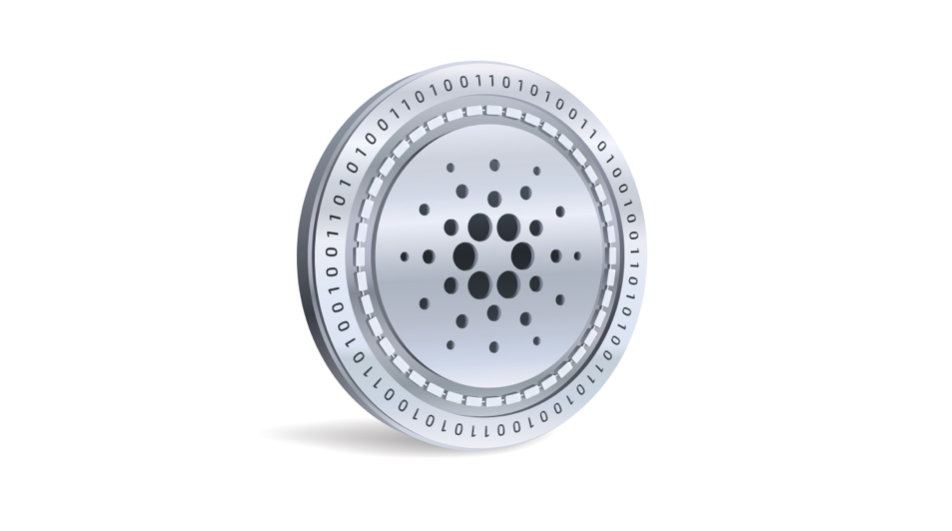 Last updated on January 17th, 2018 at 10:56 am
What is Cardano?
Cardano is an open-source, decentralized cryptocurrency that has made its way into the top ten market cap cryptocurrencies seemingly out of nowhere. It's a relatively young project that began in 2015 and only became available for trading in October 2017.
As such, it's still very much in its early stages with no working product as of yet. So what's made Cardano such a popular investment with a market cap exceeding $30 billion?
The Cardano currency is called ADA
Cardano is a unique project in that it's a distinct effort to change the way in which cryptocurrencies are designed and developed. In fact, there was no white paper or road map in the early stages of the project. Instead, there was a set of principles and practices. If anything, Cardano follows a scientific approach, and this is reflected in the team itself, which is made up of engineers and academic researchers.
Together, Cardano's team members are developing a smart-contract platform with advanced features. The aim is to ultimately create a cryptocurrency that takes the very best features from different projects.
The Cardano platform is currently being constructed in layers, which will allow for easier maintenance and upgrades. One of the layers will handle smart contracts, while Cardano will also run decentralized applications (Dapps). The first official use case of Cardano was announced in December 2017 with the potential for Greek student diplomas to be stored and verified on the Cardano blockchain.
Step 1: Choosing a Cardano wallet
Cardano is a young project that's still very much under development. For this reason, there are very few wallet options available for storing the Cardano currency, called ADA.
Cardano desktop wallets
The only Cardano desktop wallet available is Daedalus. This can be downloaded via the official website. It's an open-source cryptocurrency wallet for ADA. The idea behind the wallet is that it will grow with the community, becoming a universal wallet, blockchain application platform, and app store. Daedalus wallet is available for Windows and Mac. A desktop wallet tends to be more secure than a web wallet, but it's still vulnerable to malware.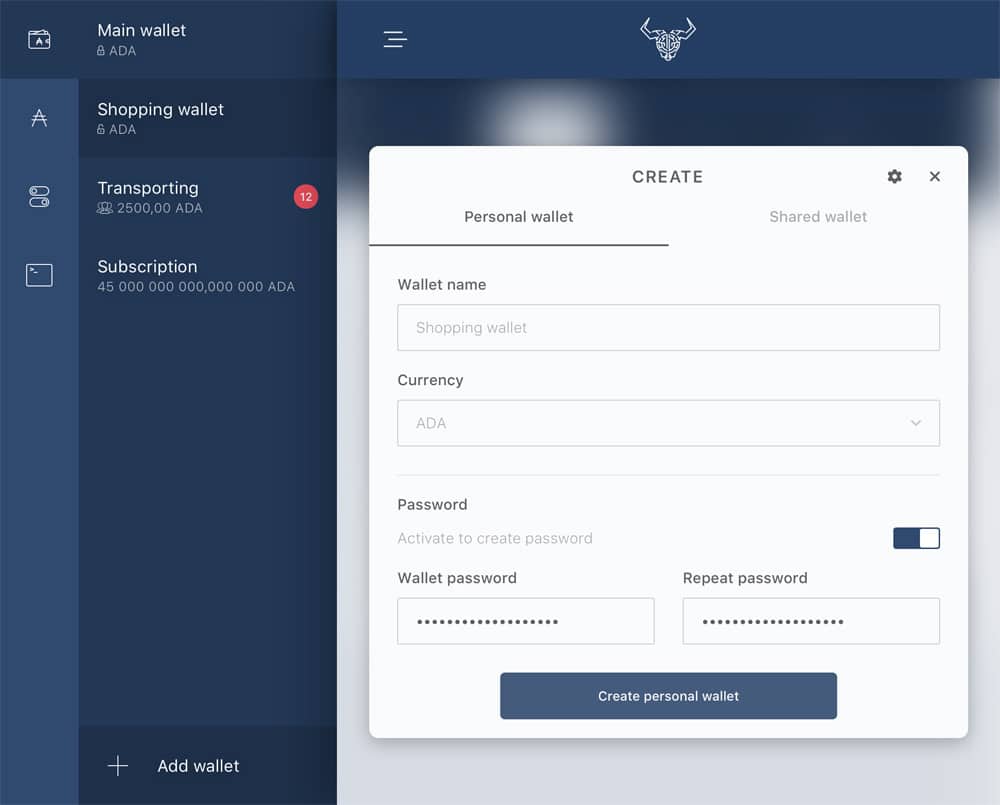 Cardano hardware wallets
A hardware wallet is a great place to store cryptocurrency since it's offline and safe from viruses and malware. While it's not possible to store ADA on any hardware wallet as of yet, it's believed that the Ledger Nano S is adding support in the near future.
 Cardano web wallets
There is currently no web or online wallet available for Cardano ADA. As such, do not attempt to download any web wallet that claims to support it—it's almost certainly a scam. While a web wallet can offer a great deal of convenience to the user (it can be checked anytime, anywhere with an Internet connection), this is one of the least secure wallet types available.
Cardano mobile wallets
Cardano engineers are currently in the process of designing and building a mobile wallet for Android and iOS. This will provide users with the convenience of checking their balances and making transfers while on the go. While you can find some mobile wallets on Google Play and the App Store, none of these are reputable enough.
Step 2: Buy Cardano on an exchange
Since Cardano only became available for exchange in October 2017, there aren't many places you can buy it yet. Thankfully, you do have the option of the following established cryptocurrency exchanges:
Buy Cardano on Binance
It's incredible to think that Binance only launched in 2017. In a short span of time, this Shanghai-based cryptocurrency exchange has become one of the most popular around. On Binance you can find dozens of cryptocurrencies, including ADA, which has both BTC and ETH pairs. Unfortunately, there are no fiat payment options, but the exchange is at least relatively easy to use with comparatively low fees.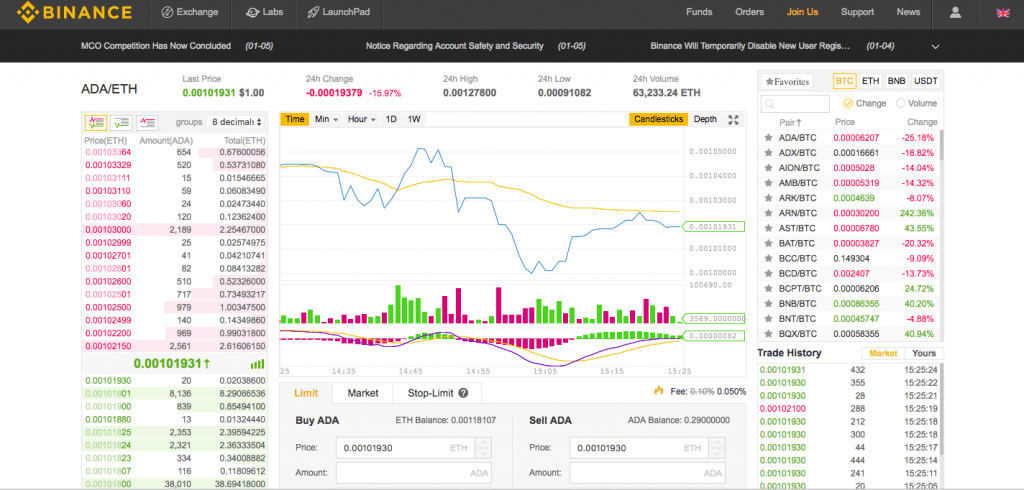 Buy Cardano on Bittrex
Launched in 2014, Bittrex is a US cryptocurrency exchange with a huge number of cryptocurrencies listed. On Bittrex you can buy ADA by trading it for BTC or USDT. As with Binance, there's no fiat deposit option, so unless you already have BTC or USDT, you'll need to purchase one of these currencies elsewhere using a different payment method (bank transfer, credit card, etc.) before transferring it to Bittrex.
Buy Cardano on Coinnest
While Coinnest does have Cardano listed, you're unlikely to use this particular cryptocurrency exchange unless you're located in South Korea as it only offers a pair with KRW. Apart from the fact that it has very low trading volumes compared to Binance and Bittrex, little is known about Coinnest. Proceed with caution.
Buy Cardano with cash
 There isn't currently a way in which you can buy Cardano ADA with cash. What you can do is buy Bitcoin with cash then exchange it for Cardano on one of the cryptocurrency exchanges listed above (or through Changelly).
Buy Cardano with a credit card
While you can't yet buy Cardano directly with a credit or debit card, there are ways in which you can buy cryptocurrency via this payment method before trading it for ADA. One of the easiest ways to do this is with Coinbase. Registration is quick and easy, and you can have Bitcoin or Ethereum in a matter of minutes. You can then transfer this to an exchange that lists Cardano in order to trade it.
How to Buy Cardano with PayPal
As with cash and credit card, it's not yet possible to buy Cardano with PayPal. It's expected that there will be more options in the future as cryptocurrencies continue to grow in popularity. What you can do is go to LocalBitcoins or VirWOX which both let you buy Bitcoin via PayPal. All you need to do then is transfer your Bitcoin to a Cardano cryptocurrency exchange.
Step 3: Withdraw ADA to your own wallet
Usually we advise people to withdraw coins from the exchanges as soon as they buy them so they will be in total control of them. However, there aren't many Cardano wallets available at the moment, and the Daedalus wallet is only available for desktop. If you can install Daedalus, then it's probably better to move your coins over to that wallet. If you can't, then you'll have to leave them on the exchange. Make sure to secure your account properly.
Summary
Cardano is a cryptocurrency that continues to grow in popularity. While it's still at a very early stage, the project shows some promise and should become easier to buy, sell, and store as cryptocurrency enjoys more widespread adoption.
Have you used any of the above wallets or exchanges? What do you think of Cardano as a project? Let us know in the comments below!