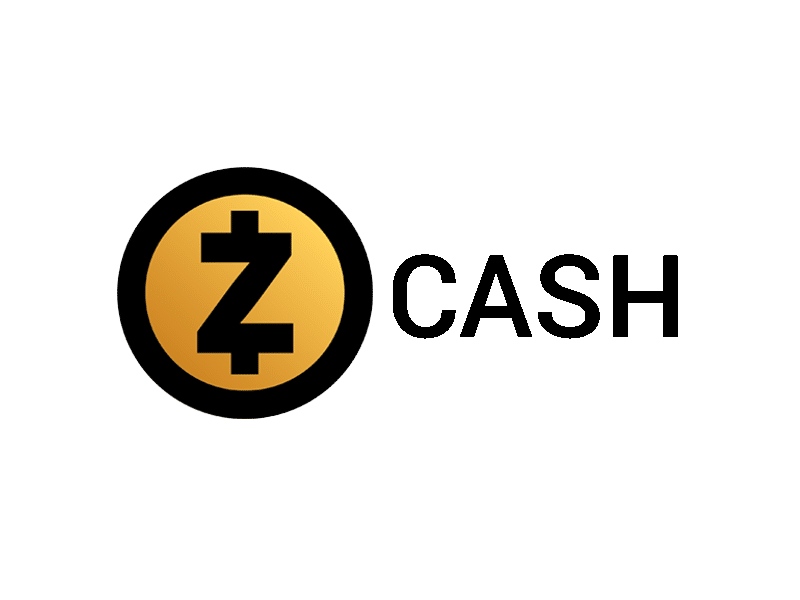 A screen shows your private key and letting you know it's been copied to your clipboard
Keep this backed up very carefully and very securely, preferably on paper, remember if you lose it you will lose access to your money, there is no one that can help if it's lost, and anyone with this key controls your money.
Once that's done, double clicking the public address in the Own Addresses tab will let you copy it.
This is the address you'll later need to get your Zcash out of the exchanges and into your own wallet.
Keep it somewhere accessible, it's not that much of a secret, and it starts with a "t" the same way bitcoin addresses typically start with a "1" or a "3".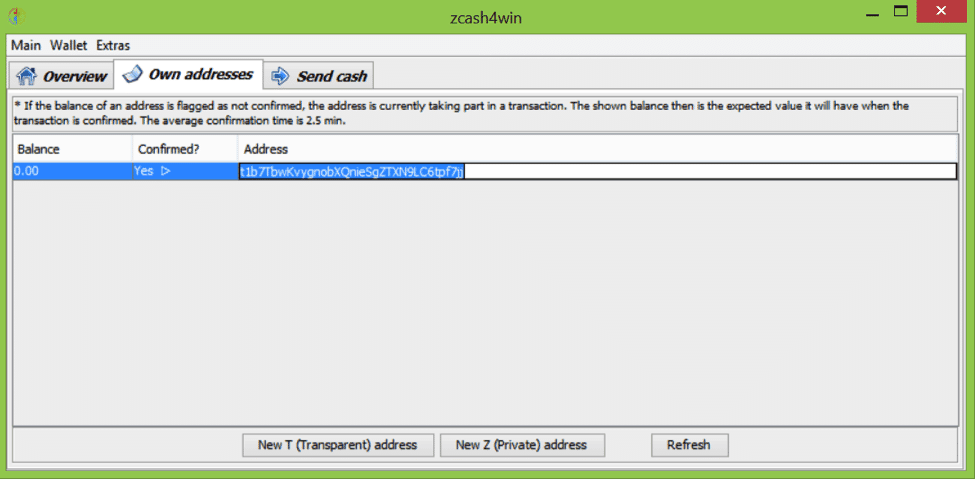 Next, we'll also cover how to hold your ZCash on your mobile with the Coinomi MultiWallet. If you rather use the native client, feel free to skip right ahead and see how and where you can buy Zcash.
For holding your ZCash on your Coinomi wallet, you'll first have to install the app on your Android device (an iOS app is in the works).
After you've downloaded the app hit "Create a new wallet", Write down the passphrase and go through the process of typing it back into the app to make sure you backed it up correctly. Next, your have a menu on the left side with all of the assets you've selected, go to ZCash then swipe right to get to the "Recieve" tab.
And there you have it, that's the address you'll be using to get your ZCash out of the exchanges.
Next step – Find a Zcash Exchange
Next we'll be covering how to sign up and get verified on an exchange called Kraken where you can buy ZCash.
First, go to Kraken and sign up for a new account. Then go to your email inbox and get the confirmation email.
Now look for the "Get Verified" tab get your account approved so you can deposit funds into it. It also has all of the updated details about the different tiers of verifications, what documents they require and what limitations in terms of withdrawal they have.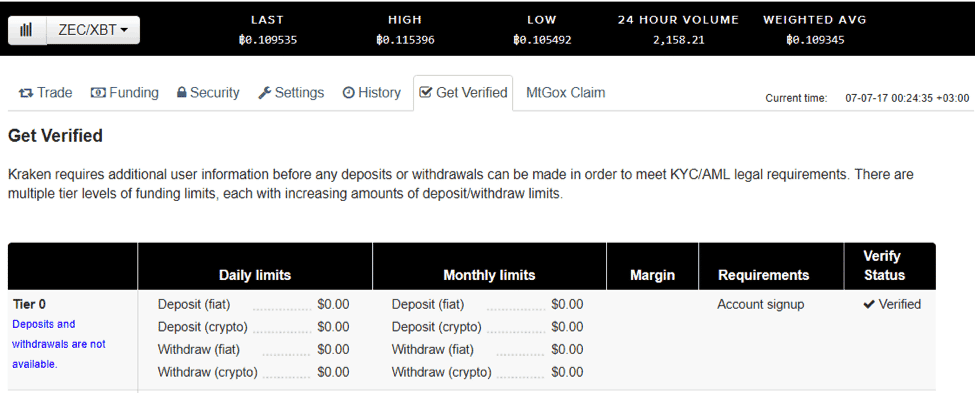 Scroll down to the verification form. Once you're done, hit the "Get Verified" button and you should see this:


Getting your first tier verification shouldn't take too long, for me it was under an hour.
Once you're verified, you'll be notified by email. Then you can go right ahead and fund your account. You can fund your account with Bitcoin or fiat currency.
Once the account is funded go to the "Trade" tab, then look up the trading pair that correlates with how you funded your account. For example, if you funded your account with Bitcoin look for ZEC > ZEC/XBT
Then Look for the sub tab "New Order", switch the order type from "Limit" to "Order", chose how many ZEC (The symbol for ZCash) you want to buy and hit the Buy button.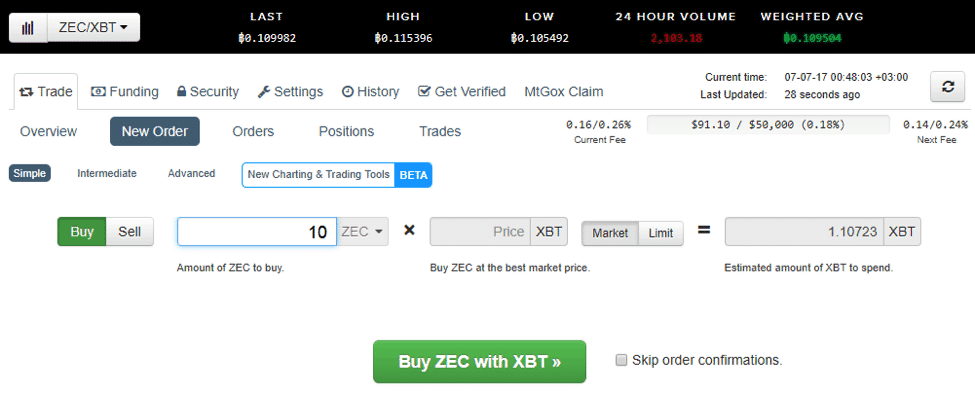 Go through your order details to make sure everything is right, and if it is, click "Submit Order".
Congrats! You just bought your first ZCash, now all that's left to do is draw it out of the exchange so you can truly have full control over it.
Final step – Withdraw your Zcash
You do that by going to The Funding Tab > Withdraw > Zcash > Add New Address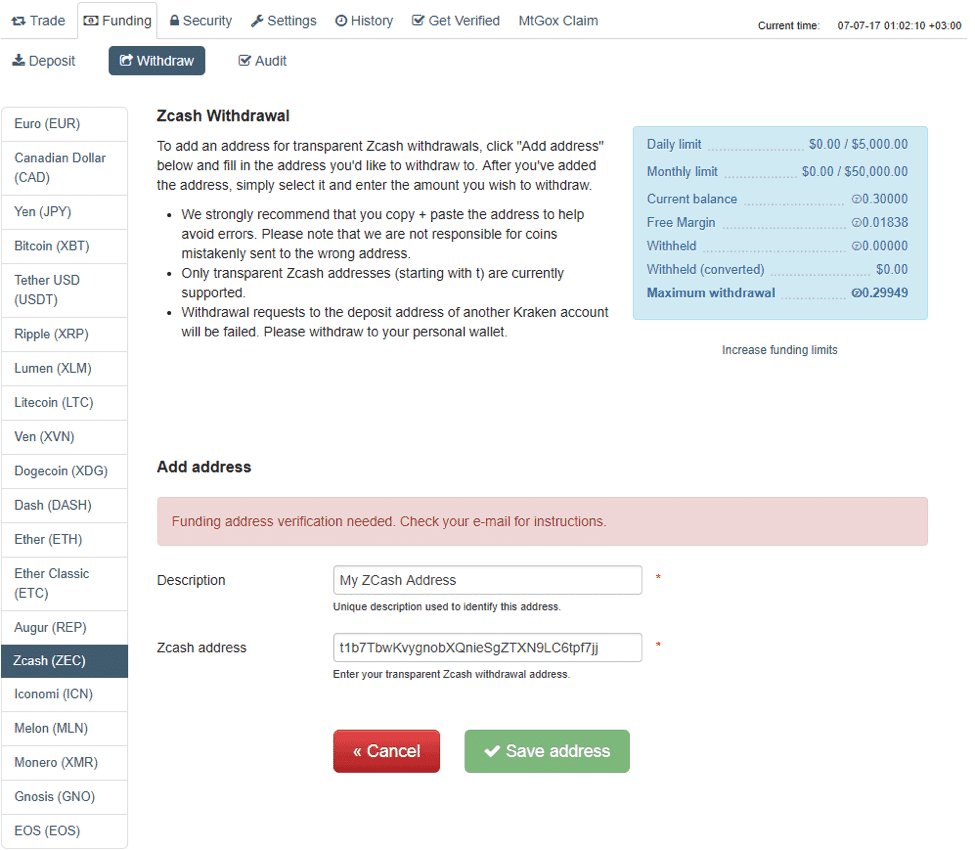 This will send out a confirmation email making sure you approve of this newly added address as your withdraw address and will prompt you to double check this is the correct address.
Now we'll go back to Funding > Withdraw > ZEC tab, and chose the address we've just added from the drop down menu, fill up the amount, click "Review Withdrawal" and make sure all of the details are correct. If they are, click approve.
You're done!
Within a few minutes, Kraken will send out your ZCash to your backed up address that's under your sole control. You're now the proud owner of your very own Zcash.
You can track your address in any block explorer that's tracking the Zcash Blockchain, such as ZCha.in by simply pasting your address into the search bar.
Additional methods for buying Zcash
There are simpler instant exchanges such as Shapeshift or Changelly you could use as well to buy Zcash. You might end up paying a slightly higher fee, but this process is much easier and doesn't require identity verification.
For example, on Shapeshift all you do is choose Zcash, select Bitcoin as the currency you're exchanging, and hit "continue".
Put in your Zcash address, check the rate that you're getting, check the "Agree to terms" and hit "Start transaction".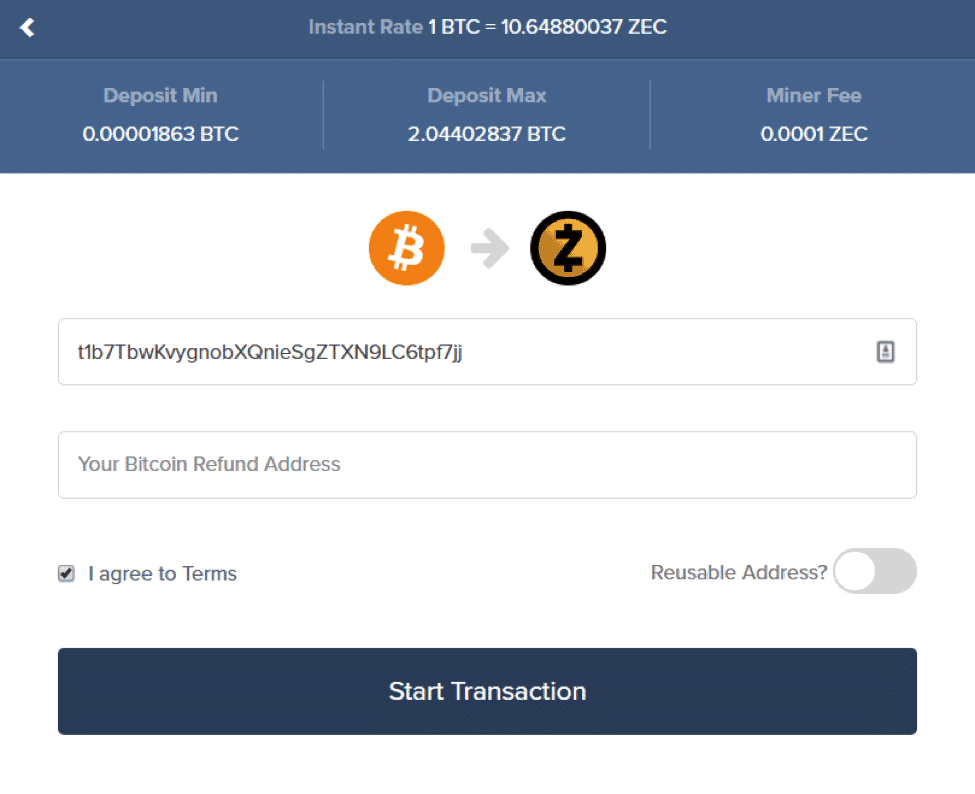 The next page contains the rate in which the exchange is taking place, and the upper and lower limits to the amount you can exchange in one go, all you need to do is send a bitcoin transaction to the address that's generated.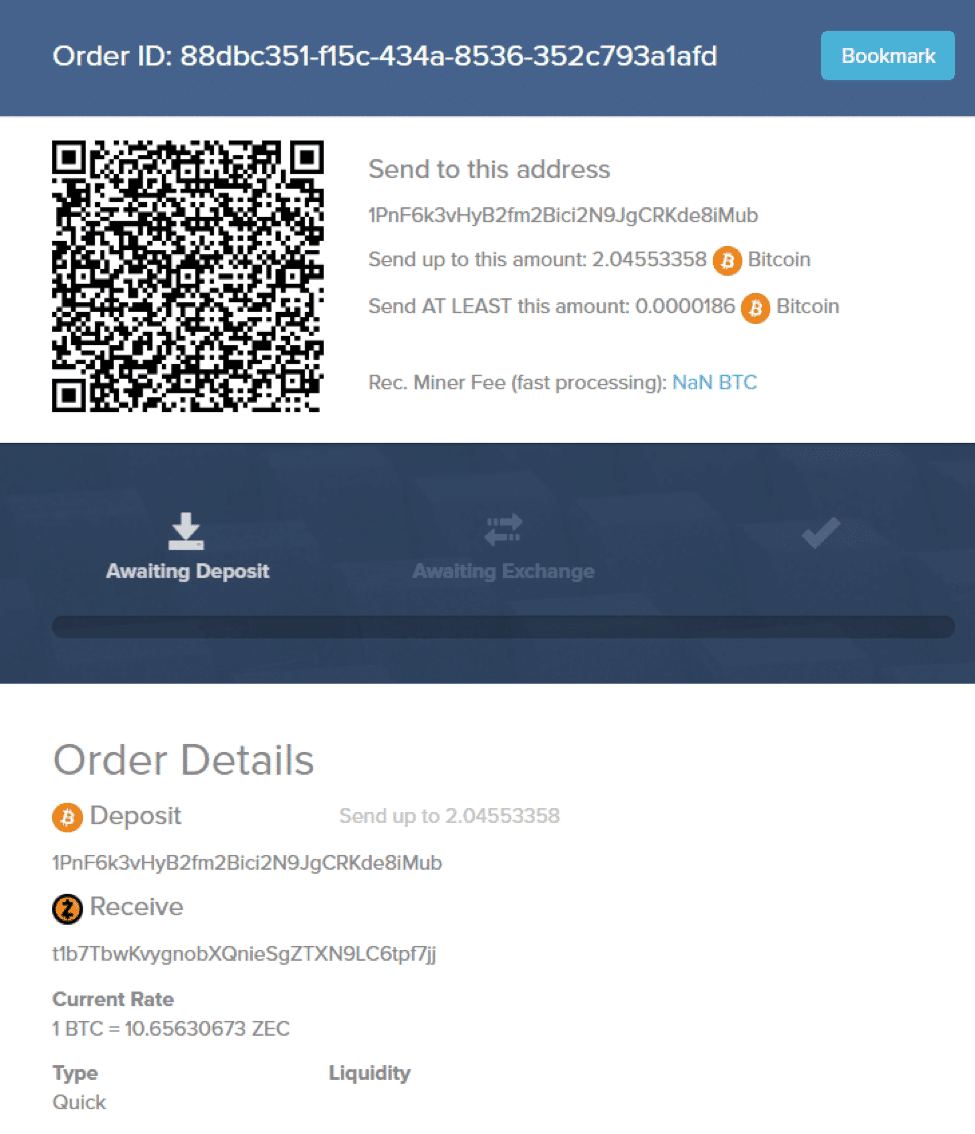 You can repeat this process as many times as you want and exchange as much as you want. Within a few minutes the Zcash you bought will be sent to your address.
A Very similar process is also possible through Changelly, which works pretty much the same, and you should check which one gives you better rate at a given moment and for a given amount.
If you had any experience with Zcash and would like to comment feel free to do so in the comment section below.

Alon Goll
Alon is a free markets and minimum government advocate. He likes to apply economics background to analyze Bitcoin and cryptocurrencies.
He is also a serial entrepreneur, founder of Bitcoin Academy, a self proclaimed moustachier and an AcroYogi.

Latest posts by Alon Goll
(see all)