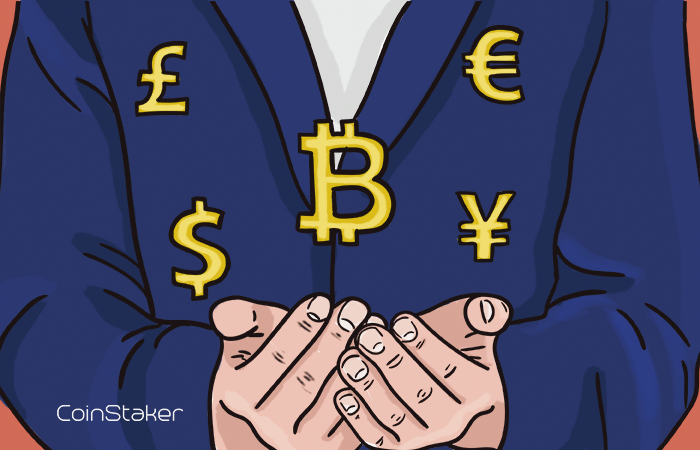 The chances are you have heard of one of the most prominent players on the market, Huobi, with their trading volume of $1 140 189 009 – and a wealth of other remarkable features on display.
Hongkong-based Huobi has recently confirmed they will be expanding their services into the Brazilian market. Let's take a look at what consequences this may have for the crypto market and how it will affect you directly.
Who are they again?
Huobi is one of the largest cryptocurrency exchanges around. It bears a proud .pro status (this isn't an award, it just means the address is at huobi.pro, but it still sounds cool), been around since the beginning of times (meaning 2013), and trades, according to the stats, more or less 127 000 BTC every 24 hours, which means it is the third largest trader around. How is that for power of presence?
With very simple verification and registration procedures and optional delicious offerings like using marginal trading or a credit shoulder, it is indeed one of the most popular choices around. The fact that it is becoming so successful that the management has decided to throw a considerable part of their funds into extending into Brazil is undoubtedly an argument in crypto's favor.
Background:
Huobi's main strengths, as you will no doubt learn from their website now that we have intrigued you, are:
"Strategic insights based on research, trends, and 50+ unique indicators to properly evaluate investment potential and risk and in-depth, comprehensive information on 190+ cryptocurrencies."
We'd also like to point out the importance of "advanced distributed system architecture built to protect against DDoS and other potential threats", in light of recent hacker attacks.
Also, you will be glad to know this isn't their first endeavor to explain the potential foreign lands hold:
"Huobi Global Professional Cryptocurrency Exchange has covered global clients and has opened trading offices and operation centers in Singapore, the United States, Japan, Korea, Hong Kong and many other countries".
With all the experience Huobi has in asset acquisition and extension of their areas of influence there can be no doubt this enterprise will be as much of a success as the other ones, and we are very much looking forward to hearing more good news from them on their recent enterprise.
What happened?
Huobi's relocation may have been a consequence of some internal struggle to do with governmental restrictions on currency trading in China, where Huobi originally comes from.
Well, all we care about is that it does the job, and does it very well. There are more than 190 currency pairs available with Bitcoin taking the lead. There are also many options available for users who may want to get heavily involved with graphs, use timelines, and learn massive amounts of information about the market. In short, there aren't many things Huobi doesn't do save for bringing you slippers and make coffee – but if it did it would be perfect.
Huobi has been seen setting up shop in Brazil and recruiting local staff for their new branch, which is really good news for those foreigners who want to not only get trading but also get started on some kick-ass dancing and probably the best coffee in the world. If you're a Brazilian, on the other hand, you will highly likely be very pleased that one of the major financial companies have attracted plenty of funds into the country.
Brazil's cryptocurrency scene is still developing, and if you're looking for something in this niche you'd be hard-pressed to find anything that matches your interests, especially if we're talking not so in-demand crypto and unusual forks. Read all about it an awesome report by one of our finest, Carlos Terenzi. Huobi has also been on our good list recently for compensating users for unsuccessful WAX projects. As you can tell, we are all for this awesome little project (actually, not so little anymore now that it's going global).
Huobi has been mysterious so far about moving in although there seems to be clear evidence of something going on. Huobi's staff have been seen handing out cards at the local "Bitcoin VI São Paulo" conference in the city by the same name and using Linkedin to recruit new staff.
In addition, Huobi has been in talks with the local authority figures in an attempt to set up an office in the municipality, says the source.  Data from Forbes suggests Brazil is really moving up on the food chain, quickly climbing the ladder among the Latin America crypto enthusiasts – and they suggest to look out for Brazil when the times comes for it to be the leader in crypto trading in Latin America.
The regulation scene in Brazil is also changing for the better, with the authorities being openly hostile about crypto not so long ago, and now becoming "neutral" according to Fernando Furlan of the Brazilian Association for Cryptocurrency and Blockchain. The launch of this association, the authorities' softer take on crypto and the introduction of such a major player as Huobi in this relatively new market are all signs of continuing crypto-expansion which we have been talking about so far.
Huobi is clearly set to become one of the leading companies in alternative markets, continuing their mission of "empowering millions of users across over 130 countries trading over $1 billion in assets".
Finally
We strongly believe the future lies firmly with blockchain, and we have seen a few companies take of blockchain and crypto to make tracking easier. Not only have a variety of companies, from Walmart and their pork to such industry giants as IBM and Maersk teaming up to improve the quality and quantity of their operations, but also there has been plenty of blockchain-related activity in alternative markets.
Recent research by the Digital Supply Chain Institute in partnership with Bitfury and Aricent has shown that using of blockchain can:
Improve cycle time by 34 percent.
Increase productivity by 29 percent.
Improve quality by 11 percent.
"The results exceeded our expectations and when fully deployed will provide new market opportunities, improved profitability and further differentiation from our competitors,"
declared Walid Negm, Aricent CTO.
Bitfury's CEO, Valery Vavilov, stated that
"Working with Aricent and DSCI, we were able to improve a system, provide unparalleled efficiency and increase security. We look forward to seeing these results replicated by other companies as blockchain technology becomes even more widely adopted."
As we have been predicting, there is more and more evidence now that blockchain, whether it is supported by cryptocurrency or not is going to be expanding further and further around the globe, showcasing its unparalleled opportunities to change the world for the better.
Think blockchain can create the world' first fair elections?  Let us know.  Have a great day, compartmentalize, and keep up with the latest trends here on Coinstaker.
All the best!
The team.