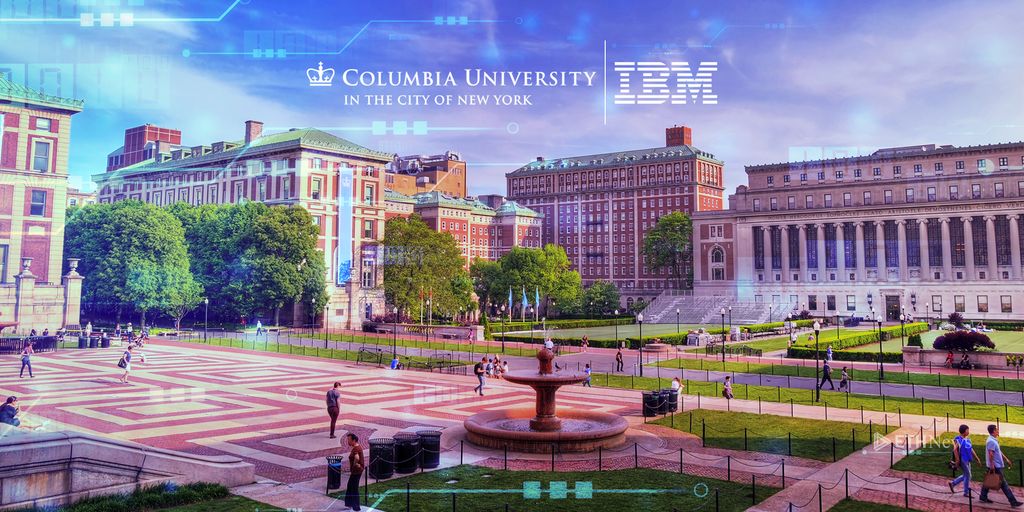 The new center will also include an idea incubator available to students, faculty, and tech startups.
IBM and Columbia University have partnered to develop a facility dedicated to blockchain technology research, education, and innovation, according to a July 17 press release from IBM.
The center, named the Columbia-IBM Center for Blockchain and Data Transparency, is intended to advance exploration into how blockchain technology can be utilized for "secure multi-party computation, homomorphic encryption, secure hardware, fraud reduction, and improving precision medicine through insight from collective data sources." IBM hopes the project will be a catalyst for new business models and the creation of policies that support secure sharing and storage of sensitive data.
The center will include an "innovation accelerator" intended for students, faculty, and those involved in blockchain startups to develop their ideas and platforms. 
The center will be led by a "steering committee" of Columbia academics, as well as IBM "research scientists and business leaders." According to the announcement, the consortium will begin accepting formal proposals for curriculum development, business ideas, and research initiatives later in the year.
John H. Coatsworth, the provost at Columbia University, voiced his support for the new center:
"This new Center leverages Columbia's academic strength in data science and engineering as well as our breadth in business, public policy, and law, among many other disciplines. We anticipate that, through this partnership, we will significantly advance scholarship and applications of data-sharing and data-transparency technologies. The new Center further solidifies New York City as a hub for technical innovation."
IBM has been very active in promoting the use of blockchain technology lately. In May, ETHNews reported that the company intended to create 1,800 new jobs centered around artificial intelligence, cloud computing, IoT, and blockchain technology. The next month, the Indian government announced its collaboration with IBM to create online blockchain education courses. And in early July, IBM revealed it was working with the Australian government to help develop blockchain solutions to improve data storage and security.
Nathan Graham is a full-time staff writer for ETHNews. He lives in Sparks, Nevada, with his wife, Beth, and dog, Kyia. Nathan has a passion for new technology, grant writing, and short stories. He spends his time rafting the American River, playing video games, and writing.
ETHNews is committed to its Editorial Policy
Like what you read? Follow us on Twitter @ETHNews_ to receive the latest IBM, Columbia University or other Ethereum business and finance news.