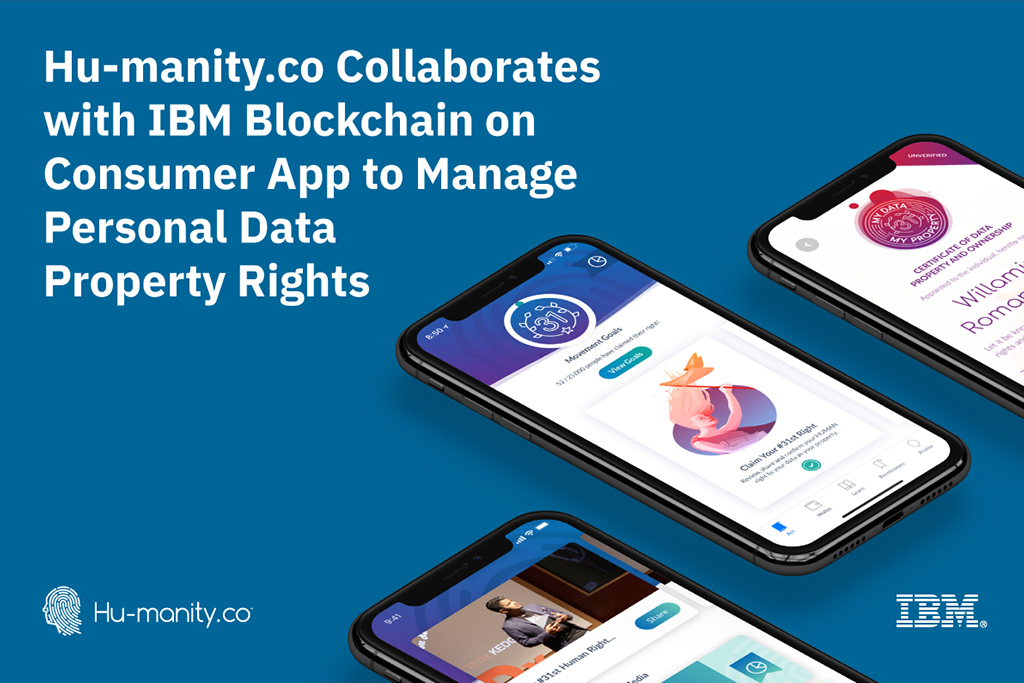 Hu-manity aims at establishing transparent data-sharing between individuals and corporations. Hu-manity's global consent ledger gives users absolute control over individual data.
With the growing number of internet users across the globe, data transparency remains as one of the biggest issues today! Online businesses and websites usually have a centralized control over their user's data. This data is usually sold to advertisers and companies, who understand the user behavior and patterns to sell their products and services.
Hu-manity, a blockchain startup aims to change the rules of the game by giving power back into the hands of the users. By leveraging the use of blockchain technology, Hu-manity will give users the property right of their private information while allowing them to decide whom to share it with.
To achieve this, Hu-manity has joined hands with tech giant IBM to use its blockchain platform as the foundational technology for its project. The official press release notes: "Hu-manity.co will allow people to control and manage consent, authorization and commercial use of their personal information via a permissioned blockchain-based data marketplace supporting millions of users."
The key features of blockchain technology like immutability and decentralization helps to establish a transparent environment between organizations and individuals. In addition to the blockchain technology, Hu-manity's global consent ledger also features advanced data encryption and use of AI algorithms.
Hu-manity Focuses on Transparent Data Sharing in Healthcare Industry
Hu-manity recently launched its #My31 application on both – Android and iOS platforms, built using the IBM blockchain technology. The name of the app is strategically given to refer to the "31st human right" in addition to the 30 already approved by United Nations.
Hu-manity's major focus lies on transparent data sharing in the health-care industry. Individual customers can decide with whom they want to share their data for e.g. pharmaceutical companies, pharmacists or researchers. The #My31 app is currently consumer-centric, for now. The company plans to launch its enterprise version for corporations by the first quarter of 2019.
Hu-manity founder and CEO, Richie Etwaru, said that company's blockchain-based healthcare marketplace will give its user's control over information like search history, location data, and e-commerce habits. Richie Etwaru said:
"By creating a global consent ledger built on the IBM Blockchain Platform, people, corporations, and the monetization of human data can co-exist sustainably. People will enjoy greater levels of security, privacy, and control while corporations will be able to lawfully benefit from access to higher quality data that has the explicit consent and authorization of its rightful owner."
Bridget van Kralingen, senior vice president, IBM Global Industries, Platforms and Blockchain, said:
"IBM has long been focused on providing data stewardship which supports our belief that your data is your data. With new digital business models driving data sharing to unprecedented levels, we believe that blockchain can serve as a key ingredient to enhance trust and responsibility with regard to data. Our work with Hu-manity.co is a pioneering example of how permissioned blockchain can help balance individual rights with distributed data access at scale."