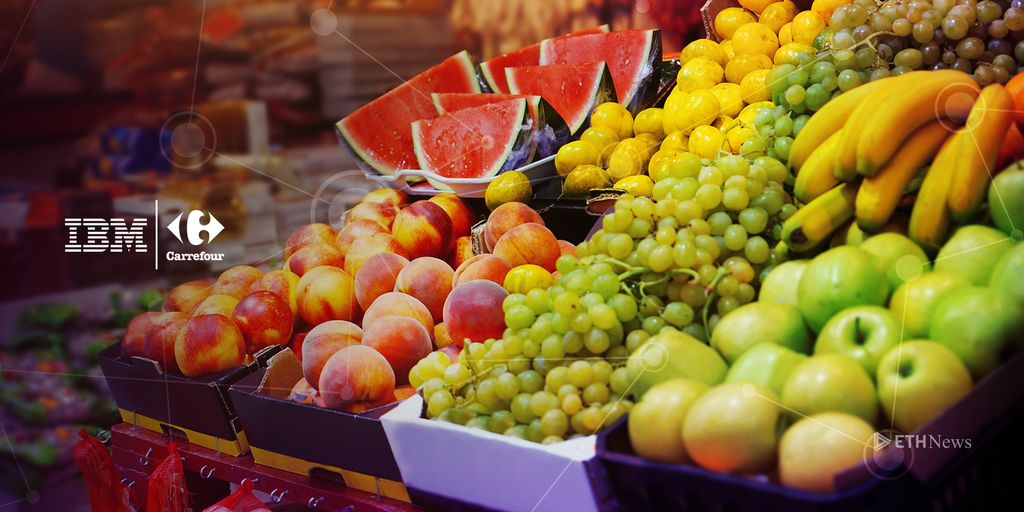 The blockchain platform is getting bigger with the addition of a European superstore.
Technology powerhouse IBM announced today its blockchain-based network, dubbed IBM Food Trust, is now "generally available" to participants in the food industry after 18 months of testing.
Perhaps just as significant, one of Europe's leading superstore chains, Carrefour, has joined IBM's blockchain in an effort "to implement a global food traceability standard across all of the links in the chain – from producers through to sales channels."
IBM Food Trust is a permissioned platform that gives participants ownership of the data they enter on the blockchain. In other words, only those entities given permission are able to access said data. The data provided by participants is intended to give a clear view of the entire food supply chain.
The IBM Food Trust blockchain platform promises to provide participants with instant access to data regarding the origin of food products, which can help pinpoint the source of contamination in the event of a recall as well as identify hiccups in the supply chain.
The platform, based on the open-source blockchain framework Hyperledger Fabric, is available as a subscription service for businesses in the food supply industry. In addition to Carrefour, current participants in IBM Food Trust include Dole, which is using the blockchain platform to ensure regulatory compliance from its fruit growers, and Walmart, which recently gave its fresh greens suppliers a 2019 deadline to join the IBM Food Trust.
Right now, the information stored on the IBM Food Trust blockchain is only available to food industry actors. It still remains uncertain if, when, and how the information on it will be available for grocery store customers.
Nathan Graham is a full-time staff writer for ETHNews. He lives in Sparks, Nevada, with his wife, Beth, and dog, Kyia. Nathan has a passion for new technology, grant writing, and short stories. He spends his time rafting the American River, playing video games, and writing.
ETHNews is committed to its Editorial Policy
Like what you read? Follow us on Twitter @ETHNews_ to receive the latest IBM Food Trust, Carrefour or other Ethereum technology news.