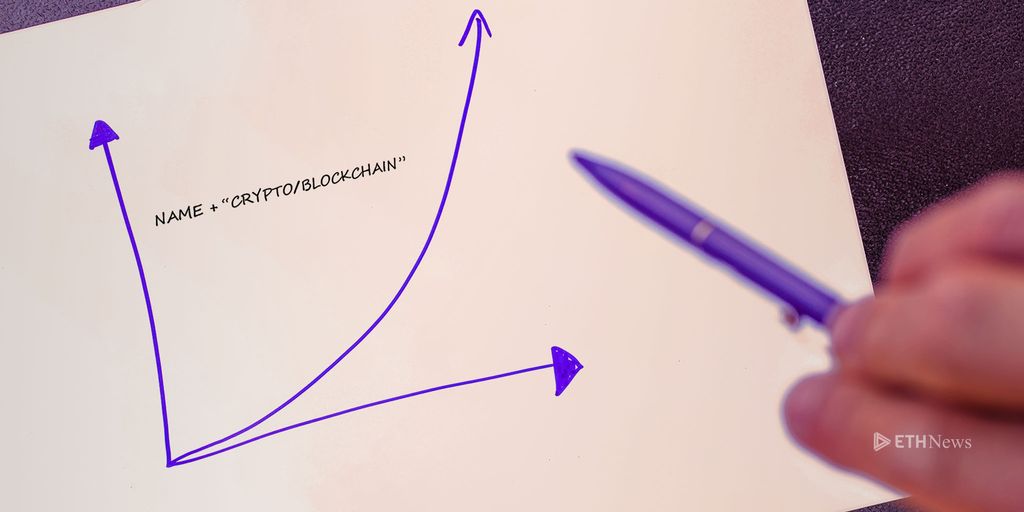 December 19, 2017 11:54 PM
What's in a name? ETHNews explores Riot Blockchain.
A few weeks ago, I received a LinkedIn connection request from a "Deesin Tralize" – which I later realized is pronounced "decentralize." While some in the professional world may not take this name seriously, it's undeniably unique. This bizarre anecdote is a microcosm of a much larger trend common to the technology sector: harnessing the power of a name – or in some cases, a name change.
Over the last year, no company has employed and capitalized on its new moniker more effectively than Riot Blockchain Inc (RIOT), formerly known as Bioptix, Inc (BIOP). For much of 2017, Bioptix shares traded around $4. However, in October 2017, the company announced a rebranding effort, centering on strategic investments in blockchain and cryptocurrency projects.
Shortly before announcing its shift in strategy, the company began trending upward with shares trading for $6 and then $8. The company hadn't even made its new name public, but already, the tide of change was rolling.
As Riot Blockchain, the company now benefits from two potential connections by poorly-informed speculators. The first part of its name – Riot – might be more commonly associated with Riot Games, the development studio behind League of Legends, one of the world's most popular video games. Riot Blockchain and Riot Games are not affiliated in any way.
And of course, the second portion of its name – Blockchain – is the oft-mentioned technology that underlies bitcoin. Many have proclaimed that the advent of blockchain is akin to the birth of the Internet, a groundbreaking revolution in information sharing that might alter entire industries.
Simply by changing its name, Riot Blockchain has received disproportionate attention and speculation from would-be investors. At the time of writing, stock in the company trades at approximately $38.60 and yesterday, it reached an all-time high of nearly $46.20.
It's questionable whether Riot Blockchain deserves this valuation.
When the company changed its name in October, it also made its first acquisition – Coinsquare Ltd. – that same month. Riot Blockchain described the platform as "one of Canada's leading exchanges for trading digital currencies." At the time of writing, on CoinMarketCap, the BTC/CAD trading pair accounted for 0.05 percent of the global bitcoin trading volume.
With regard to its other business activities, Riot has explained, "The company continues to maintain its existing Bioptix business line and its royalty license stemming from an exclusive license agreement with Ceva Santé Animale S.A. ('Licensee'), providing an exclusive worldwide royalty-bearing license, until December 31, 2028, to develop, seek regulatory approval for and offer to sell, market, distribute, import and export luteinizing hormone ('LH') and/or follicle-stimulating hormone ('FSH') products for cattle, equine and swine for the assistance and facilitation of reproduction."
Put simply, Riot Blockchain was not previously a blockchain-oriented company. To the layperson, it sounds like the company is in the business of making animals hairier (though it's said the focus is on animal healthcare).
It's not for me to say what the company's future is – and interested readers should certainly dive into the company's filings. What is certain is that Riot Blockchain is a brilliant moniker. We'll just have to wait and see if it lives up to its name.
As an aside, according to a Notice of Annual Meeting of Shareholders scheduled for December 28, 2017 (found on the SEC website), Riot Blockchain has proposed an "amendment to the Company's 2017 Equity Incentive Plan to increase the reservation of common stock for issuance thereunder to 1,645,000 shares from 895,000 shares."
Matthew is a writer with a passion for emerging technology. Prior to joining ETHNews, he interned for the U.S. Securities and Exchange Commission as well as the OECD. He graduated cum laude from Georgetown University where he studied international economics. In his spare time, Matthew loves playing basketball and listening to podcasts. He currently lives in Los Angeles. Matthew is a full-time staff writer for ETHNews.
ETHNews is commited to its Editorial Policy
Like what you read? Follow us on Twitter @ETHNews_ to receive the latest Riot Blockchain, finance or other Ethereum business and finance news.