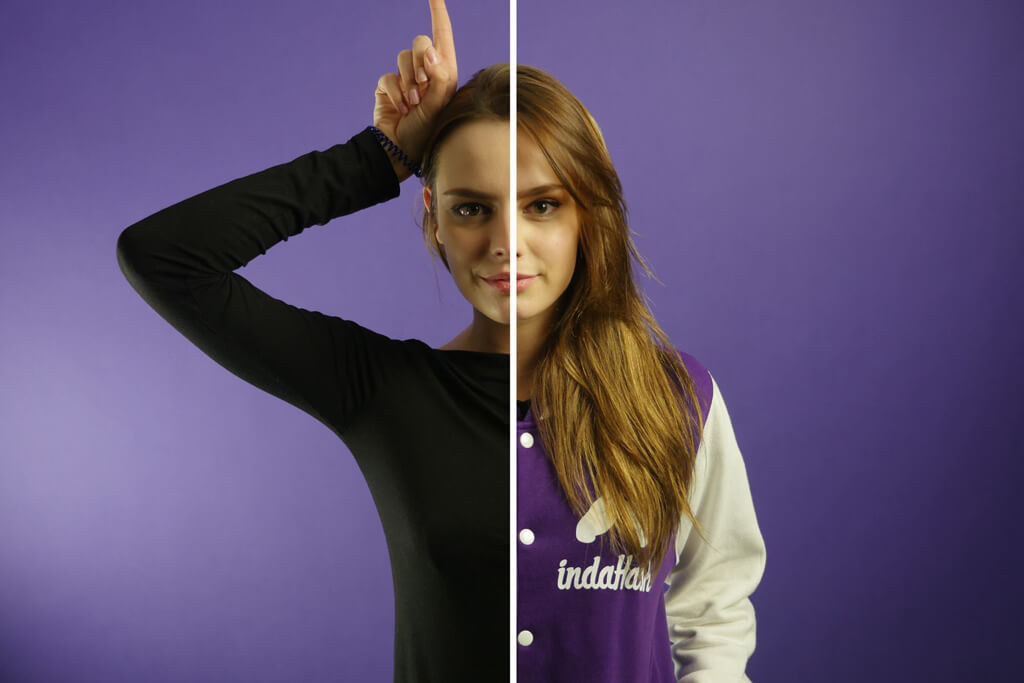 IndaHash, the innovative digital influencer marketing platform connecting over 300,000 popular social media influencers with a combined reach of 1 billion followers to global brands, is to launch its very own indaHash Coin ICO. The pre-ICO officially starts on November 8, 2017.
indaHash is the biggest international platform for influencer marketing campaigns that enables digital celebrities to earn money on cooperation with popular brands. The platform has already been used to perform more than 1,000 campaigns in over 70 markets for such leading brands as Coca-Cola, McDonald's, P&G, and L'Oreal.
Now indaHash is to become world's first digital business to enter cryptocurrency world. Barbara Soltysinska, co-founder of indaHash.com, explains the point:
"With the introduction of indaHash Coin, we want to tokenize the influencer marketing world and create a revolution in terms of brand cooperation and audience development, solving a wide range of issues and challenges between influencers, brands and fan bases."
indaHash Coin is designed in a way to satisfy the needs of all the parties – influencers, brands and audiences. One of the main benefits of using IDH is the opportunity for influencers to create their own personalized tokens, which can be used for rewarding the audiences. The rewards can be given to gratitude loyal followers or to motivate and encourage more activity from the audience's side, such as likes and reposts.
Followers will be able to exchange the collected tokens for offers from their favorite influencers, which could be anything from personalized prizes like shoutouts, signed gadgets, mutual selfies posted on social profile, face to face meetings, and other engaging social activities mutually beneficial for both sides. That is how a practical aspect of the optimization of the relationship between influencers and their followers will work.
Another beneficial feature created by indaHash is called "Pay-With-Fame". It allows influencers to exchange the earned tokens for various offers from brands, including but not limited to early access to exclusive and limited edition products, events, and/or workshops. The option is advantageous for both influencers and brands. Influencers will be offered exclusive products and opportunities that they may not have had the chance to receive before, while brands will enjoy effective advertisement reaching new audiences and gaining popularity.
There also will be an option for influencers to exchange their tokens for payout. If influencers are to keep the collected tokens, their value will be expected to grow with time. The ultimate value of indaHash Coins will be dependant upon the demand and supply and the economies of scale – the more the indaHash business grows, the greater the value of the indaHash Coin.
The official start of indaHash pre-ICO is set on November the 8th 2017. There will also be a one week bonus period where a pre-ICO participants will receive a 40% bonus on their contributions. The main ICO will begin on November the 29th 2017 and last until December 20th 2017.
If the decision is made to invest into indaHash Coins anywhere between November 8th and15th, the offer will be 4480 IDH for 1 ETH. Afterwards a 20% discount may be taken advantage of until December 6th, with an offer of 3840 IDH for 1 ETH, and from that time till December 13th the discount will be decreased to 10%. After December 13th normal rates will apply with the offer of 3200 IDH for 1 ETH.
320 million IDH, or 80% of all coins (400 million IDH), will be available during the pre-ICO and the ICO with registered users given the exclusive ability to participate in the token sale. An 18% maximum of the total supply of indaHash Coins will be used to engage and educate both new and existing influencers.