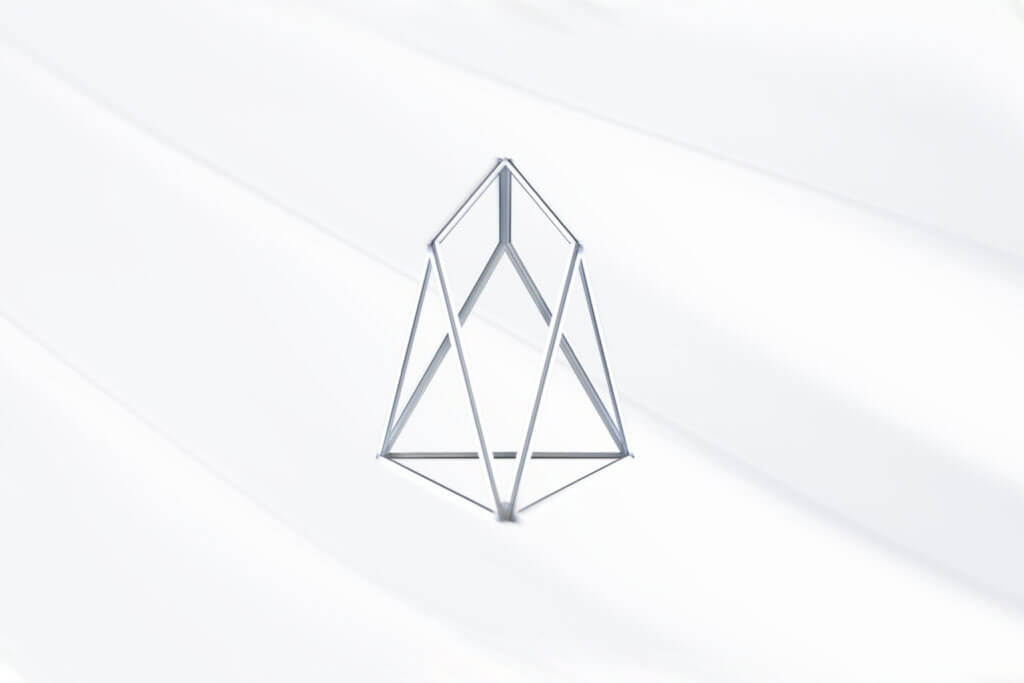 Infinito Wallet, a fintech startup part of R&D company Infinity Blockchain Labs, announced it would integrate the EOS native blockchain to enable the EOS coin , allowing EOS holders to store all their coins in one place.
Thanks to the new integration, EOS community members, who often hold various cryptos across multiple blockchains, will be able to manage and trade their coins seamlessly through a single wallet.
Infinito Wallet is a multi-asset wallet app allowing users to store, send and receive different currencies and tokens. It supports all major coins like BTC, BCH, ETH, LTC, NEO, GAS, DASH, DOGE, thousands of ERC20 tokens, as well as NEP5 tokens.
Three-step registration
In the context of the EOS integration, it plans to offer an easy three-step EOS token registration, starting on May 10, 2018.
This EOS token registration address will keep users' ERC20 assets secure after the EOS initial coin offering (ICO) ends in June 2018.
Prior to that, all EOS ERC20 tokens will need to be registered with EOS in order for users to claim future EOS tokens. Users who fail to do so may end up with their tokens "frozen and non-transferable on the Ethereum blockchain" the company says.
EOS is a consensus blockchain operating system intended to simplify the process of designing blockchain applications. It facilitates the communication between blockchain apps and the blockchain's decentralized computer.
Unlike most ICOs, EOS' coin sale is planned to run over a much longer period of time, going for more than 300 days. Over this period, the platform is intended to distribute one bln tokens in different rolling windows of availability.
According to Infinito, the wallet will be among the first one to support EOS' main net launch in early June 2018. Users can now register an EOS token address with the app.
Users can download the app from the App Store or from Google Play.
ICO features
Recently, Infinito Wallet has partnered with a number of hand-picked ICO companies to offer investors a safe way to receive and store legitimate ICO tokens. Thanks to its partnership, investors can scan a special QR code on an ICO partner company website and the token will show in the investor's wallet dashboard with a Verisign mark. The latter indicates that the token and its smart contract are officially verified to belong to the respective ICO company.
In addition to adding safety, the service simplifies the lengthy process of adding a customized token in a wallet.
Infinito Wallet has also introduced a special ICO tab helping users to participate in partner ICOs. The tab provides official ICO information and directions on safely transferring investment funds to ICO companies.
Other features
Users who need to store, transfer and use cryptocurrencies across multiple applications, platforms, and services can use a wallet connection service. Remembering and copying multiple addresses for coin transfers may take time and increase the risk of mistakes. The wallet connection feature enables users to transfer cryptos from Infinito Wallet to a range of third-party platforms including different exchanges, Dapps, and various blockchain services, the company says.
Recently, Infinito Wallet has integrated NEP-5 tokens and will include support for new NEO-based projects like Aphelion, Trinity, Qlink, THEKEY and others.
According to the company, Infinito Wallet is the first and only wallet that can use a single passphrase for all ERC20 and NEP-5 tokens.
Currencies in the wallet use a specific private key for users to set up new wallets, send and receive funds. The key is protected by an in-app encryption mechanism using the user's password as a secret encryption factor. To further enhance security, the app requires fingerprint identification upon unlocking the wallet.
Infinito Wallet launched in Dec. 2017 supporting BTC, BCH, ETH and ERC20 tokens. By the end of 2018, it plans to expand its partnership network and integrate additional features and services, including crypto exchanges, identification and know your customer solutions, and other blockchain-related business services. It also plans to publish its source code online.