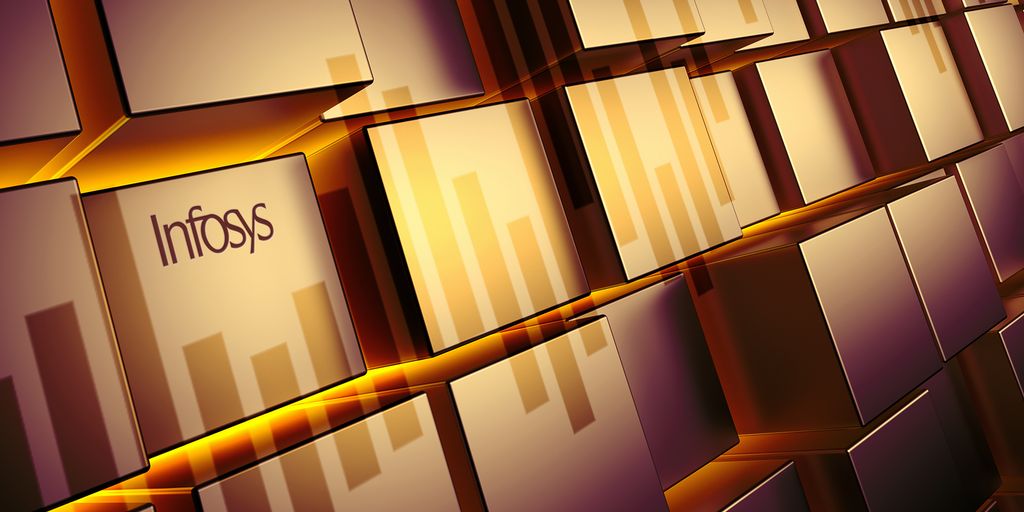 Infosys has partnered with seven of India's private-sector banks to improve customer service and increase security through blockchain technology.
Infosys, India's global business consulting powerhouse, has partnered with Axis Bank, ICICI Bank, Induslnd Bank, Kotak Mahindra Bank, RBL Bank, South Indian Bank, and Yes Bank to create a blockchain-based trade finance network, with the intention of offering customers a larger variety of services, increased security, and improved efficiency.
The idea behind the partnership is to allow different banks to communicate and share data with one another, creating transparency and security during all stages of each transaction. The essential idea is that when each bank operates independently, it increases the chances of miscommunication and security breaches.
The new platform will be used to collect bills, issue and verify letters of credit, and open new accounts for trade. It will also reportedly allow for customer-to-customer communication and make customer transactions more secure and efficient.
According to the Infosys press release:
"The network is being used by the banks to run a successful pilot [named] Finacle Trade Connect, a blockchain technology-based solution developed specifically to address the trade finance process requirements of banks. Finacle Trade Connect will enable increased automation and transparency while helping efficiently manage risks in trade and supply chain financing operations… enabling everyone involved in a transaction to have a single source of the truth."
The creation of this partnership could, in part, be a response to an incident with the Punjab National Bank, which was allegedly defrauded of between $1.5 and $2 billion by three jewelers who falsely raised credit guarantees – and by employees who did not enter these guarantees into the bank's computer.
With aspirations to expand the Financial Trade Connect blockchain platform, Infosys is in talks to partner with other banks in India. The effort is aimed at improving communication and nullifying security risks for India's banking industry.
This is not the first time India's banks have attempted to use blockchain technology to provide better security and efficiency for their customers. In June of 2017, ICICI Bank, DCB Bank, Deutsche Bank, and other financial institutions partnered with Microsoft to develop several different blockchain platforms. 
Nathan Graham is a full-time staff writer for ETHNews. He lives in Sparks, Nevada, with his wife, Beth, and dog, Kyia. Nathan has a passion for new technology, grant writing, and short stories. He spends his time rafting the American River, playing video games, and writing.
ETHNews is committed to its Editorial Policy
Like what you read? Follow us on Twitter @ETHNews_ to receive the latest India, bank or other Ethereum business and finance news.