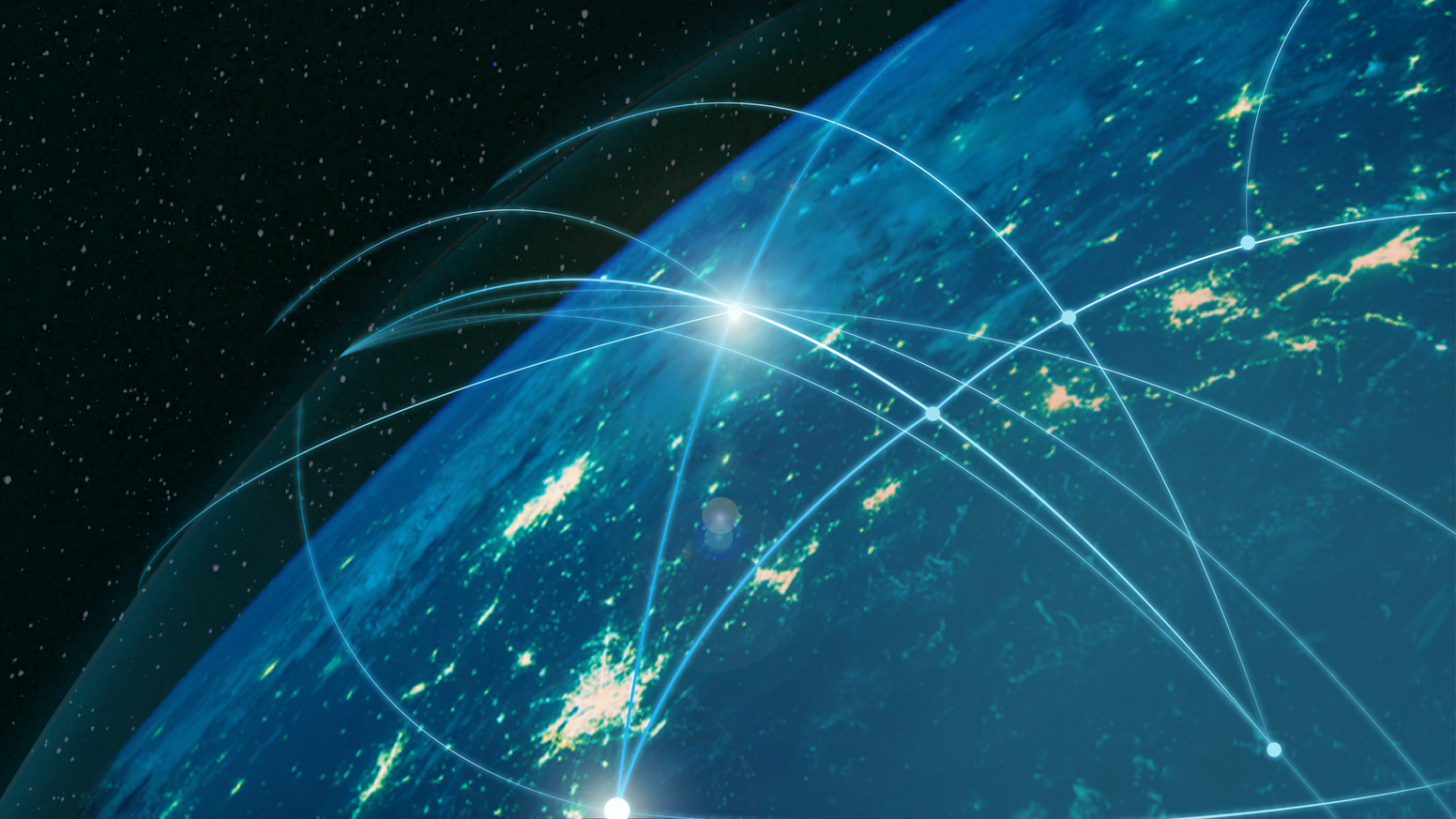 Interface and the Importance of Usability in Blockchain Applications
Blockchain remains one of the greatest innovations of the 21st century. The technology has come a long way since the early days of the Bitcoin dark web transactions and has the potential of creating one of the greatest paradigm shifts in the business world by changing the way we will transact value in the future. Though still in its infancy, blockchain technology is asserting itself in the mainstream, making a case for improved products and services built around innovation. At the dawn of the blockchain era, forward-looking startups and developers are rushing to tap into whatever the new technology has to offer.  Amidst all the hype surrounding bitcoin values and the enthusiasm of distributed systems, a key feature of the contemporary product development is often ignored: understanding the needs and the preferences of the user. It doesn't take an expert to understand that usability is lacking in most blockchain apps. The usability around blockchain transactions, sending and receiving funds between parties, moving from one wallet to another, and exchanging with other crypto is a nail-biting experience.
What is Blockchain technology?
Disseminated over the past years as the basic framework behind bitcoin, blockchain is a decentralized database, secured by cryptography to allow incorruptible and irreversible public repository of data.  The technology has evolved and has been identified by many experts to have the potential of replacing central banking platforms as well as being used in improving business processes, enhancing sharing of health information, trading, law, and voting. The blockchain is already disrupting and transforming processes in almost all sectors with enhanced transparency and security, decreased infrastructure costs, and improved data quality which makes it available to anyone who wishes to venture into the ecosystem. The blockchain is however technologically complex. Many are deemed to struggle in the world of unfamiliar concepts and complicated technological terms coupled with security uncertainties due to the lack of central authority. The computer savvy might, however, experience no issues, but what about the non-technical audience or those who are simply unwilling to learn the technology? Faced with these technical challenges, many are set to abandon crypto as a wasted effort. Until blockchain can offer something simple and intuitive to use, its true power will remain unrecognized. Blockchain venture Nimiq, has stood out and made a name for itself in the industry as the gateway to cryptocurrency. With a simple user interface, Nimiq stands a chance to influence masses to adopt Blockchain technology.

Why Usability is important for blockchain
Quality UI (user interface) designs can help blockchain companies enter the limelight, especially in the existing state of the buzzing industry.  As decentralized applications and other blockchain technology start to enter the mainstream, startups must understand that they are facing the centralized companies that already exist. Even if their products come with fancy blockchain tech at the wheel, the centralized industry can still be a threat with better customer experience. Cryptocurrency wallets will have tough competition with centralized apps like Venmo and PayPal – successful products that have been designed carefully and tested with a massive number of users. Social networks built on blockchain technology will need an amazing UX (user experience) to compete with Facebook and Twitter rather than just being dependent on the value proposition. Honestly, users do not care about blockchain technology; their main interest lies in having their everyday problems solved by design. If decentralized apps frustrate users because of poor usability, the apps lose because no one will want to return to a place where they had bad experiences, especially when critical issues like finances are involved.  The apps that introduce people to the blockchain arena need to be functional, but they also need to be user-friendly. Innovators need to understand that technology is not only about quality that will drive success – design is. UI / UX are the most effective tools that organizations can use to make conversions and differentiate themselves in the blockchain compass and build their brands. A good user interface also increases the customer's satisfaction and increases retention rates. If interested in recognition in the blockchain framework, participating organizations must learn to communicate with the users early and frequently. Users treasure quality applications designed along with usability relative to their real-world knowledge. Good usability typically depends on the following principles:
Control Over Irreversible Actions and Errors
Users usually tend to choose functions without prior knowledge of the potential consequences. The blockchain is highly irreversible; hence designers need to keep control over irreversible actions and errors in mind. For instance, once a user has recorded action on the decentralized ledger, it is impossible to alter or delete the content. Nimiq, for instance, provides a sense of control to the end user by designing their decentralized application to include multiple processes that help enhance user awareness. This technique helps the user to feel some sense of control over irreversible actions, and also feel confident while using the application.
Embrace Design Consistency
Designers should maintain the same visual language, locations of icons, and call-to-action throughout the application. Blockchain app design should also be highly perceptible and manageable, so users don't waste time trying to figure out its functionality. Nimiq uses clear iconography, visual styles, plain and clear language, familiar flow and function that puts users at ease when interacting with the product.
Design for Real-World Applications
A simple approach to visual aesthetics can help easily communicate the functionalities of a blockchain application. Meaning that efficiency and satisfaction can be enhanced by just making it easy to correlate, categorize, and interpret the content quickly. Some of the system-oriented functions and terms are generally complex; it's therefore essential to make them simpler by relating them to a real-world situation. In general, designers should adopt the type of language and iconography that the audience is used to while designing blockchain apps.
High Learnability and Productivity
The blockchain is a significantly new technology. Hence designers should expect users to deal with the significant learning curve and take appropriate measures to help them. Usability and learnability coexist, so to enhance seamless learning experiences in the user interface or user experience, designers should highlight the functions and features that should frequently be used to get comfortable with the product.
Nimiq has virtually no learning curve. It has established the world's first browser-based blockchain, making access to cryptocurrency as artless as accessing the internet itself. The platform bridges the technical and mental gaps that exclude the majority of users from venturing into the blockchain world. The browser wallet is essentially more accessible than custom wallet applications. Through the browser, users have instant access to fast and lightweight transactions. Mining, for example, usually includes hours of fine-tune conventional hardware, but Nimiq makes it as simple as running a browser. With most conventional blockchain apps built on Ethereum for example, one has to install Metamask, purchase Ether, and learn how to manage keys to access funds.  Nimiq on the other hand is written entirely in Javascript, hence no additional software installation is required. In Nimiq, data synchronization is done in seconds with any device since blockchain data is compact at 1MB through the implementation of mini scheme blockchain.  A web-based P2P exchange makes exchanging Nimiq into local currency easy, fast, and cheap.
System Feedback
There are a lot of functions and processes involved in blockchain; users might therefore not be aware of what's going on while performing some tasks. The designers should provide a status and progress update within the UI. For instance, users should be notified if a transaction is successful. The feedback should be clear, concise, and jargon-free and should be supported by relevant visual cues. The feedback time with Nimiq happens quickly; the Mainnet is set to near instant transaction confirmation time.
The Trust Factor
Trust is the critical component of converting blockchain visitors into customers. People will never put their money in a system that they do not trust. A highly distributed and transparent technology like the blockchain mainly depends on trust, but trust without improved UX/UI makes the purpose worthless. Nimiq's product design indicates that an effortless payment process is the most important value to customers. An easy-to-use product interface that leaves no question marks helps build confidence in users to trust the technology with their money.
To summarize, user experience should be a primary focus in the development of blockchain apps. Seeking to drastically dis-align industries, blockchain innovators who focus on user-centered design principles to deliver their products and services can easily attract and retain users. Great usability and UX design also elevates them above competitors, including those from centralized technology. Nimiq is the only blockchain application built for simplicity – it is entirely built for the masses with a simple interface, consistency, and trustworthiness.