IOTA (IOT-USD) has been seeking to solve issues associated with the internet of things (IoT). The platform is ahead of its time as it's the first crypto coin that doesn't use a blockchain instead its uses something called the Tangle.
The platform is a third generation blockchain that seeks to solve some significant issues that have hampered coins like Bitcoin. For example, it claims to offer instant transactions with zero exchange fees.
The Tangle is still in development and should see more adoption and use cases once completed, as it promises to offer many benefits.
Below we are going to look at three reasons why the price of IOTA could rebound well.
1. A Tangle-Powered Authentication For Digital Identity
On October 15, IOTA foundation announced that it is furthering its Smart City Initiative by powering a biometric system using its Tangle technology.
The system, which belongs to IAMPASS, only needs a person's palm vein pattern to confirm their identity.
With the growing security issues around the globe, the biometric solution that is immutable can be the only long-term solution.
By scanning and storing the palm's hand veins, the IMPASS technology enables easy verification and authentication of persons by using unique identities.
Such a security solution can be employed in high-risk security areas like airports, data centers, smart car charging points, stadiums, among others.
With IOTA at the heart of the technology and with such diverse areas of usage, adoptions can almost be guaranteed. It's something we can expect to reflect on the price of IOTA positively.
Toan Nguyen, the director of Business Development and Cloud Platform for the IOTA foundation notes: "Together, we expect the IOTA ecosystem and IAMPASS to help drive the next phase of digital identity management for high-security environments like data centers and in the smart city."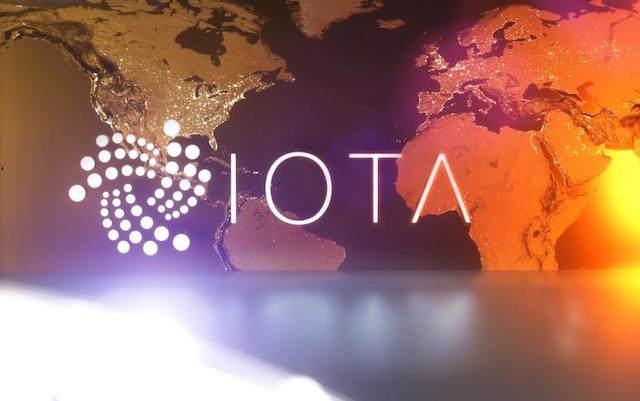 2. Untangle Healthcare Funding
IOTA is moving toward providing solutions in the healthcare sector through the contribution of $2.3 million to the Untangle Care project.
The project aims at curating essential IOTA-based tools that will enable interoperability between electronic medical records and individual health records seamlessly and securely.
Although this project is yet to be put into use in the healthcare industry, once it does, it will be a crucial pillar in driving the price of MIOTA to new levels in the coming months.
One essential ability of the Untangle Care is its ability to provide near real-time data sharing in the healthcare sector. It will make a significant difference between life and death.
The core aim of the project is to "untangle the healthcare system for organizations, healthcare professionals and patients."
With the sensitivity of personal and institution healthcare records, IOTA could find its way into a sector that needs its technology on a mass-scale with little room to pivot once locked in.
3. Unique Involvement In The Car Insurance Industry
IOTA has inked significant partnerships with car manufacturers like Audi. The platform will make it possible for your car to choose your insurer depending or real-time data. For example, when you park more often, the vehicle will switch your insurance company.
However, before switching, IOTA will sample the best rates available. A team from IOTA in Canada has already tested the process.
The test used a Tesla car model which automatically selected the best insurance company after evaluating its current condition and used MIOTA to pay for the insurance services.
This milestone by IOTA is capable of saving car owners the time and money when physically re-negotiating their insurance policy.
This development has high chances of adoption that will have a positive impact on its price.
In conclusion, the above developments are likely to push its price higher from the current $0.45. Maybe it could even surpass the $4 mark it attained earlier this year.
Technicals
Short-term technicals on IOTA look promising. Moving averages in the short-term (20 day, for example) are signaling buy, though long-term the picture is less optimistic. Still, long-term still has a strong reliance on BTC price as it stands.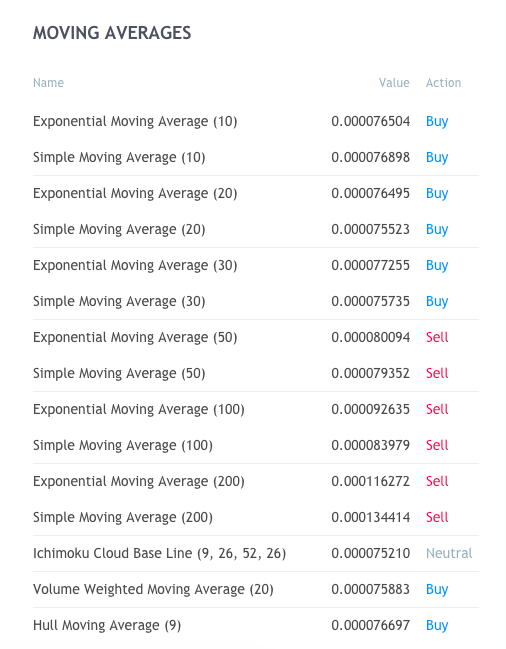 Here's a chart from TradingView that shows strong support in the IOT/BTC trading pair. The key here is catching resistance as the ratio dwindles down. A big BTC boost will move the market up, but we're looking at where to make gains in the BTC ratio so a rebound gains more.

Source: Tradingview
IOTA will need strong support from rising volumes of interested investors, away from BTC to see the strong rebound that its partnerships suggest it can do. Here's a historic picture of IOTA, where volumes have been up and down.
A big part of this will rely on BitFinex's USD trading and Binance's USDT trading to help separate IOTA from BTC. You can see a breakdown here.
IOTA is primed to make this separation based on the first part of this article. If you're interested in trading for IOTA, you can see how to in this guide here.
Bitcoin may have come down from the stratosphere, but there's still an abundance of opportunities in cryptocurrencies. At the Coin Agora, our focus is on altcoins – the smaller cap cryptos that have massive potential to disrupt business ecosystems. Invest with us for your chance to get in on the ground floor. Our mission is to help you find small, new and growing coins and reap rich returns. Let us help you cut through the noise and find winners – join the Coin Agora community today!
Disclosure: I/we have no positions in any stocks mentioned, but may initiate a long position in IOT-USD over the next 72 hours.
I wrote this article myself, and it expresses my own opinions. I am not receiving compensation for it (other than from Seeking Alpha). I have no business relationship with any company whose stock is mentioned in this article.