By Cryptochartist.com contributor Mark Dukas
News continues to pour out of the IOTA camp as it began trading at $2.46 one week ago. Fast forward seven days later and another and more gains. Buyers bought this up another 75% to where it is trading at $4.30.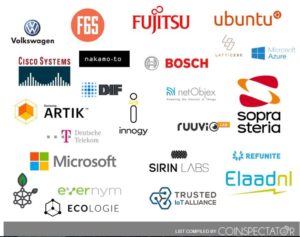 The large increase in price is coming from all the news about partnerships and future business ventures (See image). Investors are speculating on IOTA's future and if the tangle can deliver.
IOTA made an all-time-high at $5.59 which is now the new resistance level. One thing I notice is that the volume pushing price down is below average. As price moved up buyers were willing to pay higher prices and now that profits are being taken. The price has dropped 23% from the all-time-high. The trend is still upward with price trading above both the 50 and 200 day simple moving average. Also on every push down has had buying action with price sitting above the mean $3.46 and above mid-support $3.75.
The next batch of strong volume will dictate whether IOTA will re-test the $5.20 range before going another all-time-highs.