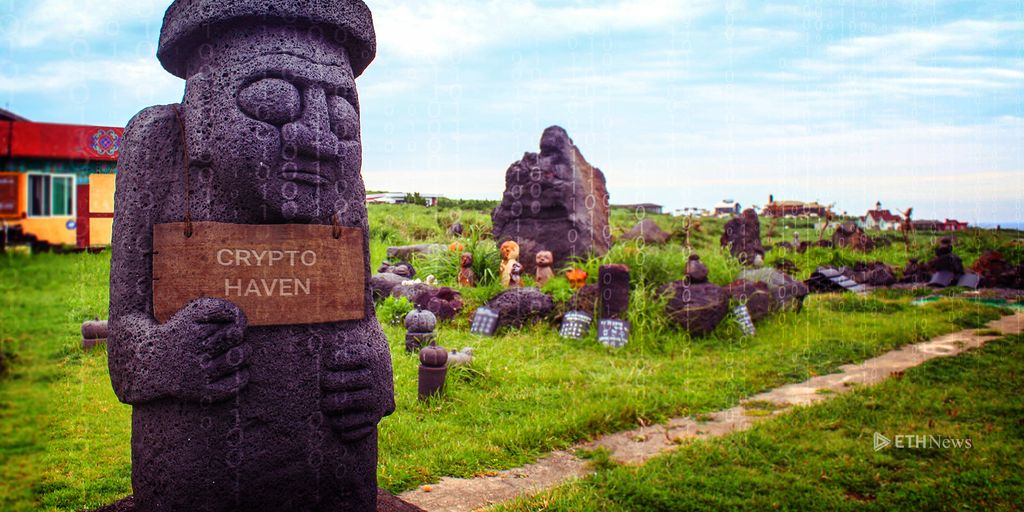 An influx of government funds intended to nurture blockchain and crypto technology may help in the creation of a South Korean crypto and blockchain hub.
The governor of the South Korean island of Jeju has officially requested that the central government allow the island to become a special zone for the development of blockchain and cryptocurrency technology, according to an August 13 article in Korean newspaper Korea JoongAng Daily.
The request was made during a Wednesday meeting with high-ranking government officials and policymakers, including Kim Dong-yeon, Korea's finance minister and deputy prime minister for the economy.
During the meeting, Governor Won Hee-ryong proposed that the central government, with the help of private experts and the provincial government of Jeju Island, form a consortium of specialists to research how to put the island at the center of South Korea's blockchain and cryptocurrency industry.
In the meeting, Won stated, "For Korea to become a leader rather than a consumer of this new global industry, we need to quickly allow [the operation of] blockchain and cryptocurrency [firms]."
In a seemingly related announcement, South Korea's government announced on Monday that it will nurture innovative growth in the country by spending a total of five trillion won (approximately $4.4 billion) on eight critical sectors of technology, including self-driving cars and smart factories, with an emphasis on blockchain, big data, and artificial intelligence.
According to an August 13 article from the Yonhap News Agency, Finance Minister Kim Dong-yeon said the government will increase this investment in developing emerging technology to 10 trillion won within the next five years.
An investment fund of 2.6 trillion won intended to help startups will be launched by the end of the year, and the initial portion of the proposed 10 trillion won investment fund is slated to launch by 2020.
The article states that the government will spend 60 billion won on training a total of 10,000 specialists in the eight critical sectors in the next five years. The 60 billion won will reportedly be separate from the initial five trillion won allotted for the development of emerging technology.
"The measures will help facilitate the platform economy, which in turn will help speed up innovative growth," the ministry said.
Whether or not the island of Jeju will benefit from this new funding of blockchain and crypto technology is uncertain, but both announcements seem to have the same goal of speeding up the growth of this technology within the country's borders.
To facilitate speedy adoption, South Korea must first loosen some of its regulations on cryptocurrency and blockchain technology.
According to the article from the Yonhap News Agency, Seoul claimed it will take "drastic measures to ease regulations that have been blocking new industries and technologies from moving forward."
This desire to change the regulations surrounding cryptocurrency and blockchain technology is mirrored in Governor Won's desire to develop Jeju Island as "Jeju Free International City" and help the national government to deregulate the emerging industry.
Deregulation of cryptocurrency and the creation of a crypto hub in South Korea have both been discussed in the past. In May of this year, ETHNews reported that 11 lawmakers in South Korea proposed a bill aimed at legalizing ICOs in the country. In June, it was reported that Korea's Financial Convergence Association announced its plan to build a blockchain campus similar to Crypto Valley in Switzerland.
Nathan Graham is a full-time staff writer for ETHNews. He lives in Sparks, Nevada, with his wife, Beth, and dog, Kyia. Nathan has a passion for new technology, grant writing, and short stories. He spends his time rafting the American River, playing video games, and writing.
ETHNews is committed to its Editorial Policy
Like what you read? Follow us on Twitter @ETHNews_ to receive the latest South Korea, Jeju or other Ethereum world news.