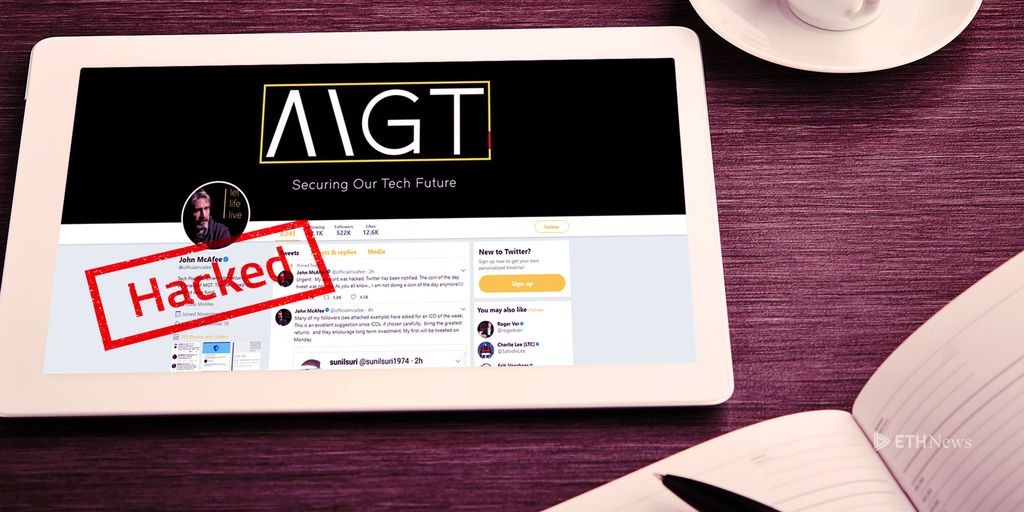 December 28, 2017 6:24 PM
After tweets shilling altcoins were sent from John McAfee's Twitter handle, the software mogul announced that the account had been hacked.
On December 27, 2017, the Twitter account of cybersecurity guru and operator of one of the largest mining operations in North America, John McAfee, suffered an apparent hack.
McAfee had previously taken to offering his weighty opinions on certain cryptocurrencies in what he dubbed the "coin of the day." But on December 26 he wrote that "due to heavy pressure from crypto adherents, exchange developers and every other corner of the earth," he would be dialing it back, opting instead to give a shout out once a week to a project or protocol he deemed to be meritorious. But not long after the "coin of the day" was put to rest, someone accessed McAfee's account and decided to take things in the opposite direction, advising followers to buy coin after coin in rapid succession.
The hack of McAfee's account echoes warnings from the Securities and Exchange Commission to beware of celebrity endorsements. In a case of a celebrity being impersonated, that false information is perceived by market participants who in turn make baseless investments. It is a reminder that research and scrutiny are required to make intelligent moves in the market; a trader who relies solely on cues from famous individuals may not be best served by those decisions.
McAfee acknowledged that he is a target for those who may blame him for lost income, and he told ETHNews: "Hackers and their techniques evolve faster than the cyber security community can respond. This is the fault of Google and Apple, who continue to provide access to our personal information because of greed. Until these companies develop a social conscience, we will all suffer."
And McAfee is no stranger to impersonators, to the point where he was forced to publicly address the issue:
Below is an image of the tweetstorm:
After it was brought to McAfee's attention, he removed the tweets from his account, alerted Twitter, and announced that he had been hacked to his base of at least 521,000 followers.
Jeremy Nation is a writer living in Los Angeles with interests in technology, human rights, and cuisine. He is a full time staff writer for ETHNews and holds value in Ether.
ETHNews is committed to its Editorial Policy
Like what you read? Follow us on Twitter @ETHNews_ to receive the latest John McAfee, Twitter or other Ethereum ecosystem news.