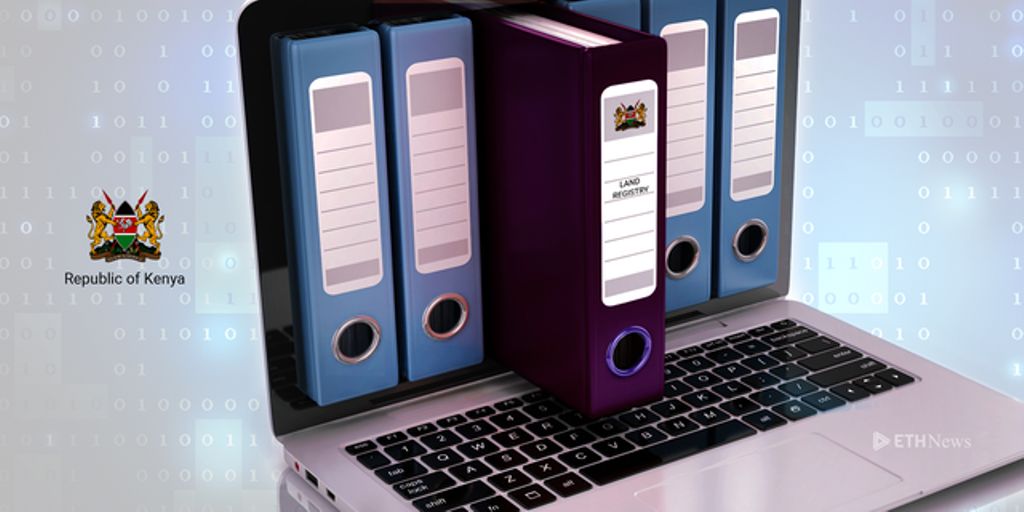 The Kenyan government may eventually try to move its land deed registry onto a blockchain-based platform, but it recently encountered resistance as it attempted to take the intermediate step of moving those records onto a non-blockchain digital platform.
A team convened by the Kenyan government to explore potential applications of several emerging technologies will look into the possibility of moving the country's land records onto a blockchain platform.
A Blockchain Land Registry for Kenya?
Joseph Mucheru, the country's information minister, has said that such a platform could offer "security, efficiency, and transparency" in recording land rights. The paper-based land deed registry currently in place has proven unreliable in terms of accuracy and security, and some land records officials have reportedly been complicit in illegal land grabs.
Squatters can also usurp – or at least attempt to usurp – land by simply building a structure (such as a house) on it and putting the structure to use (for instance, by moving family members into it). In 2015, the government encouraged members of the public to push back against this practice by fencing off land that they own and securing the deeds to their plots.
Led by former ICT Permanent Secretary Bitange Ndemo, the team probing blockchain and other cutting-edge technology will report to the information minister. Other team members boast private sector experience with firms such as IBM, Safaricom (one of the companies behind M-Pesa,) and Ushahidi.
Digitizing the Existing Registry
In related news, a Kenyan bar association called the Law Society of Kenya (LSK), which counts "all practicing advocates" in the country as members, has filed a lawsuit to halt a recent government order to move paper-based land title records onto a digital platform and allow people to register land deeds over the internet.
Farida Karoney, Kenya's lands minister, said that the initiative is intended to make land rights, especially communal land rights, less arduous to secure. An additional goal is to reduce corruption, at least in part by doing away with fraudsters' ability to create duplicate titles and use them to sell land owned by another party.
Among LSK's criticisms of the project: it lacks legislative backing (which, according to reports, Karoney may be in the process of trying to secure) and it carries its own set of corruption risks. The organization argues that lawyers and surveyors were not adequately consulted before the April 8 order was issued.
According to LSK president Allen Gichuhi, the initiative threatens to invalidate thousands of pending court cases relating to land ownership by officially enshrining in the registry claims of ownership that are currently facing legal challenges.
Furthermore, he said, if the program was intended to speed up the process of registering land titles, it has seemingly had the opposite effect: "Previously it used to take about three weeks (to transfer a title) but now it takes a month or more."
ETHNews has previously described some potential difficulties that governments might face in transitioning to a land deed registry based on blockchain technology: in addition to enforcement-related problems, such a transition could see marginalized people dispossessed of land rights.
As Kenya's courts weigh in on the matter, it appears that another East African nation, Rwanda, has already moved its land records online and is considering migrating them to a blockchain platform.
In other East African blockchain news, Changpeng Zhao, the CEO of cryptocurrency exchange Binance, tweeted in late April that his company would "support Uganda's economic transformation and youth employment through blockchain." Zhao made the announcement shortly after visiting Togo, where he met with that country's autocratic leader.
Adam Reese is a Los Angeles-based writer interested in technology, domestic and international politics, social issues, infrastructure and the arts. Adam is a full-time staff writer for ETHNews and holds value in Ether, Bitcoin, and Monero.
ETHNews is committed to its Editorial Policy
Like what you read? Follow us on Twitter @ETHNews_ to receive the latest Kenya, land records or other Ethereum application news.