Published on May 27th, 2018 by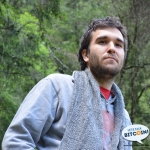 adam
Click to download audio version
On Today's Episode of Let's Talk Bitcoin…
Stephanie and Adam sit down with Bill Barhydt, CEO of Abra. They discuss his path towards solving the hard problems of remittance in real life, and the stablecoin system you've probably never heard of.
New Stuff:
Tip LTB via the Lightning Network! (https://tipltb.tokenly.com/)
Tip LTB with good ol' fashioned Bitcoin – 1M7co3XSdJ1w7SibMQNXdH4QGjC2Jae7VX
---
Let's Talk Bitcoin! #367 was sponsored by EasyDNS.com and ProofOfShirts.com.
Content for today's show was provided by Stephanie, Bill and Adam. This episode was edited by Matthew Zipkin
This episode featured music by Jared Rubens and General Fuzz
Any questions or comments? email [email protected]
Views: 407