Published on June 17th, 2018 by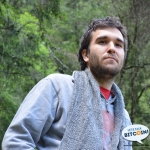 adam
Click to download audio version
On Today's Episode of Let's Talk Bitcoin…
Stephanie, Adam and Jonathan are joined by returning guest Preston Byrne
Correspondent Christian Garcia sends word from Venezuela about deals that seem to good to be true and Pinata times.
Adam Stephanie and Jonathan talk about the experience so far of setting up and accepting your tips with the Lighting network.
Sponsors: Purse.io (Use code LTB) and EasyDNS.com
Support the Show!
Tip LTB correspondent Christian Garcia directly
Bitcoin: 1LzDGA7Xz1CMaBnBJC8W16YXFBhT3UVruL
Tip LTB:1FZGD64BA7B9GdwDhGGGF92amt9X6VH38K
or Via the Lightning Network at https://tipltb.tokenly.com/
---
Content for today's show was provided by Jonathan, Preston, Stephanie, Christian and Adam.
This episode featured music by Jared Rubens, General Fuzz and Matthew Murawsky
This episode was edited by Matthew Zipkin, Haven and Adam B. Levine
Album Artwork:
By qAFcRhWcRy2Zeg at Google Cultural Institute maximum zoom level, Public Domain, https://commons.wikimedia.org/w/index.php?curid=21988409
Any questions or comments? email [email protected]

Views: 1,113