Published on July 1st, 2018 by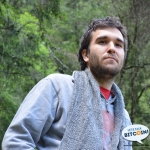 adam
Click to download audio version
On Today's Episode of Let's Talk Bitcoin…
First: Andreas Antonopoulos, Stephanie Murphy, Jonathan Mohan and Adam B. Levine discuss how bitcoin could perform, and what challenges might arise in various apocalyptic or disruptive scenarios
Then: The gang zeros in on BIP176, an informal and already adopted move to standardize the "Bits" unit, which represents 100 satoshis or 1/1,000,000th of a bitcoin.
Sponsors: EasyDNS.com
Support the Show!
Tip LTB:1FZGD64BA7B9GdwDhGGGF92amt9X6VH38K
or Via the Lightning Network at tipltb.tokenly.com/
---
Content for episode 372 was provided by Andreas Antonopoulos, Stephanie Murphy, Jonathan Mohan, Adam B. Levine and Jobe.
This episode featured music by Jared Rubens was edited by Matthew Zipkin, then Adam B. Levine
Any questions or comments? email [email protected]
Views: 905