Published on December 9th, 2018 by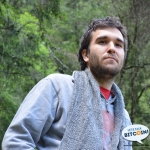 adam
Click to download audio version
On Todays Episode of Let's Talk Bitcoin…
First, Adam B. Levine, Stephanie Murphy and Jonathan Mohan talk about the recently lawsuit filed against many of the largest players in Bitcoin Cash. Expanding on last weeks discussion if Hashpower isn't enough, should it be enough to dictate consensus?
Then, Adam is joined by one of the authors of the Crypto Caselaw Minute and returning guest Stephen Palley for a more in-depth look at the
And finally, Bitcoin Clock creator and long time LTB editor Matthew Zipkin tells us how he wound up hand-making "non-boring bitcoin full nodes", which listeners of the Let's Talk Bitcoin! show have an opportunity to win.
---
Links from the episode:
Episode Sponsored by www.Bkeychain.com
Bitcoin Cash Lawsuit full text
https://www.scribd.com/document/395082279/Bcash-Suit
Crypto Caselaw Minute
https://medium.com/crypto-caselaw-minute
Stephen Palley on Twitter:
https://twitter.com/stephendpalley
Matthew Zipkin on Twitter:
https://twitter.com/matthewzipkin
---
Tip LTB:1FZGD64BA7B9GdwDhGGGF92amt9X6VH38K
or Via the Lightning Network at https://tipltb.tokenly.com/
---
This episode was sponsored by Bkeychain.com. It featured content from Stephanie Murphy, Jonathan Mohan, Stephen Palley, Matthew Zipkin and Adam B. Levine.
Music for episode 383 was provided by Jared Rubens and General Fuzz, with editing by Matthew Zipkin and Adam Levine.
Email questions or comments to [email protected]
Views: 577