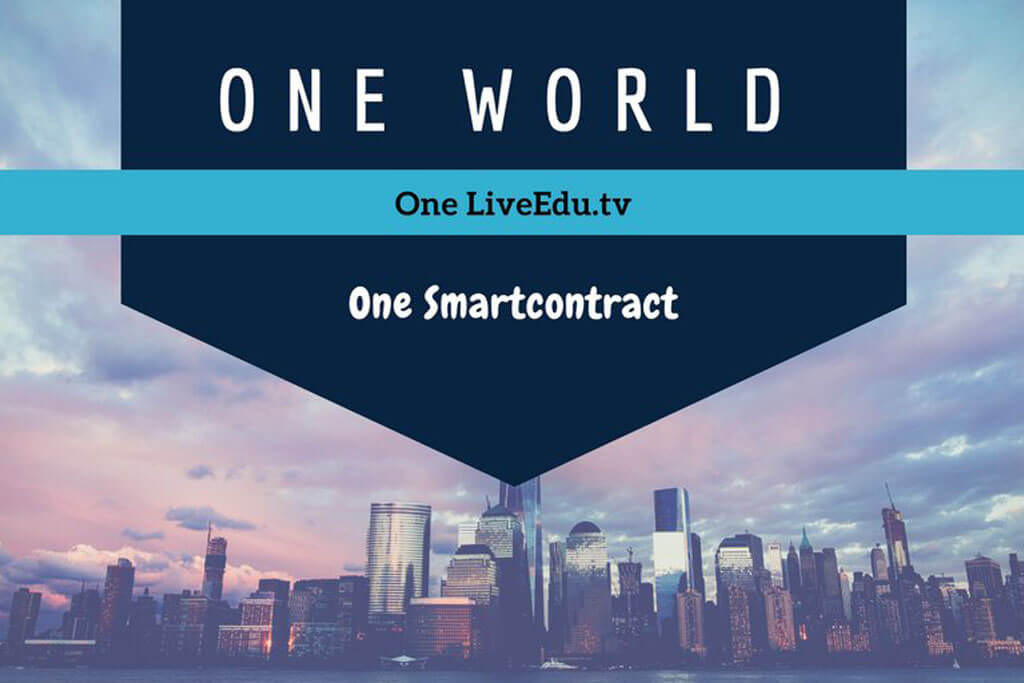 LiveEDU is developing a completely decentralized online-learning platform on the blockchain network that imparts real-life project-based learning. LiveEDU ICO will go live next week from Nov 21st.
With the huge increase in global connectivity in the past decade, the online-education-industry has witnessed a reformative transformation. Cheap and easily available internet connectivity has made it possible that information is available to anyone and everyone on the planet. LiveEDU.tv, which offers live video streaming services for learning, is planning to launch a completely decentralized online-learning platform on the blockchain network.
As described in its whitepaper, LiveEDU focuses more on practical and project-based learning. This differentiates it from other online educational platforms that offer theory-based preliminary learning for beginners. LiveEDU takes pride in providing professional practical skills to its users and so it promotes itself in a way that in order to opt for its educational services, users must already have a basic understanding of the subject they want to learn further.
One of the major bottlenecks with online learning platforms is that there is a lacuna in providing learning based on real-life projects and imparting the necessary skills. LiveEDU wants to bridge this gap and is currently developing the world's largest project-based learning (PBL) library which spans across seven different topics of design, game development, programming, data analytics, artificial intelligence, virtual and augmented reality and cryptocurrencies.
LiveEDU is developing a completely decentralized online-learning ecosystem with a peer-to-peer marketplace that will connect content creators and learners from around the globe. Content creators can create educational premium projects and will be paid a monthly royalty fee as their content is being watched by learners. On an immediate basis, LiveEDU wants to put a minimum of 3500 premium projects on its platforms with a break-up of 500 projects from each of the above mentioned seven topics. The platform plans to offer in-depth learning on the hot topic of cryptocurrency which covers courses from basics to detail learnings like blockchain mining, security and ICOs.
LiveEDU believes that its decentralized online learning marketplace model will be a wonderful example which is absolutely suitable for blockchain smart contract tokenization. Key product development decisions will be completely decentralized in nature and can be made both on the supply and the demand side. Tokenization process will boost faster development of LiveEDU content library.
LiveEDU is launching an Initial Coin Offering (ICO) and the public sale of its tokens is scheduled from Nov 21st to Dec 15th. The EDU tokens can be purchased using Bitcoins (BTC), Ether (ETH), Litecoins (LTC) and fiat currencies like USD and EUR. The public sale will close in 48 hours soon after the projected target of first $4M is raised. Currently, LiveEDU is offering a pre-ICO offer and contributors now will get a benefit of 25% to 50%.
Founder and CEO of LiveEdu.tv, Dr. Michael J. Garbade, explains token utilization on the Medium blog and writes "To keep the EDU token supply low, no future tokens will be issued and surplus tokens will be burned. If after three years all the content creator, supporter and API tokens have ran out, all future token incentives for them will be funded from the subscription pool using blockchain smart contract." Interested people can learn more about their Token-Utility-Model here.
This decentralized online learning is an interesting concept by LiveEDU as it allows learners to directly coordinate with content creators and gives a boost to personalized learning in a way.