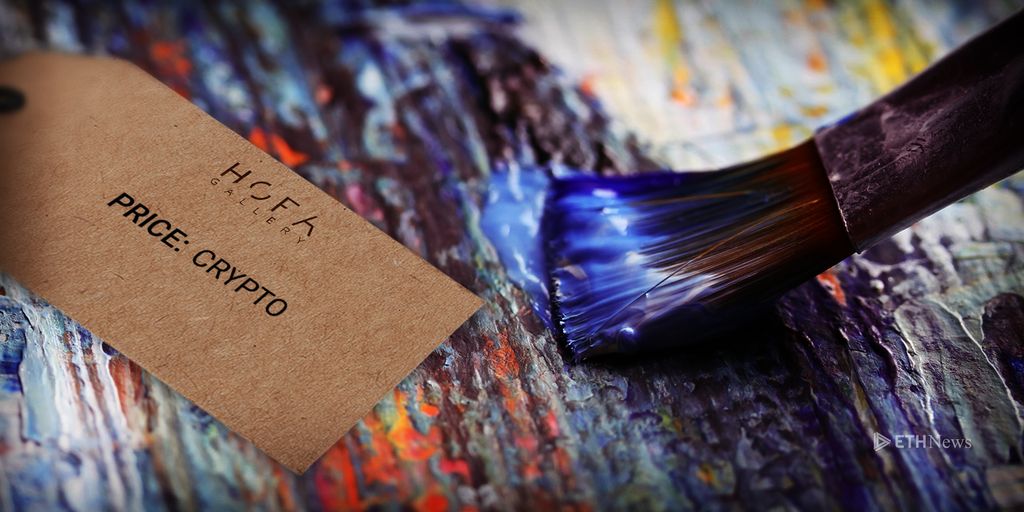 The House of Fine Art is making its collection available for purchase using cryptocurrency.
According to local daily newspaper The London Evening Standard, the House of Fine Art, an art gallery in the affluent Mayfair area, will allow customers to buy artwork from its collection with cryptocurrency. The gallery claims to be the first institution to make its entire selection of art available for purchase by crypto holders.
Elio D'Anna, co-founder of the gallery, noted that customers indicated an increased interest in using bitcoin to buy art. He stated:
"We knew straight away that this was an opportunity too good to pass by. At the moment, digital currencies are becoming commonplace among a wide array of savvy consumers, providing a seamless and cost-effective method to exchange value globally."
D'Anna and co-founder Simonida Pavicevic believe their move toward cryptocurrency will help "revolutionize" the system for buying and selling art.
The gallery features artwork ranging in price from 4,000 pounds to 250,000 pounds. Artists represented include Italian sculptor Stefano Bombardieri, French sculptor Richard Orlinski and American artist Hunt Slonem.
The House of Fine Art will hold its cryptocurrency art exhibition in partnership with Uphold, a cloud-based crypto platform, for eight weeks starting at the beginning of October. The collection will then move to the gallery's new Hollywood location.
This exhibition comes after news of art investment platform Maecenas' in-progress, crypto-based art auction, wherein customers can place cryptocurrency bids on fractions of Andy Warhol's famous silkscreen "14 Small Electric Chairs." Customers will be able to own a portion of 49 percent of the artwork, while the other 51 percent remains with the artwork's current owner, Eleesa Dadiani.
Daniel Putney is a full-time writer for ETHNews. He received his bachelor's degree in English writing from the University of Nevada, Reno, where he also studied journalism and queer theory. In his free time, he writes poetry, plays the piano, and fangirls over fictional characters. He lives with his partner, three dogs, and two cats in the middle of nowhere, Nevada.
ETHNews is committed to its Editorial Policy
Like what you read? Follow us on Twitter @ETHNews_ to receive the latest House of Fine Art, London or other Ethereum lifestyle news.