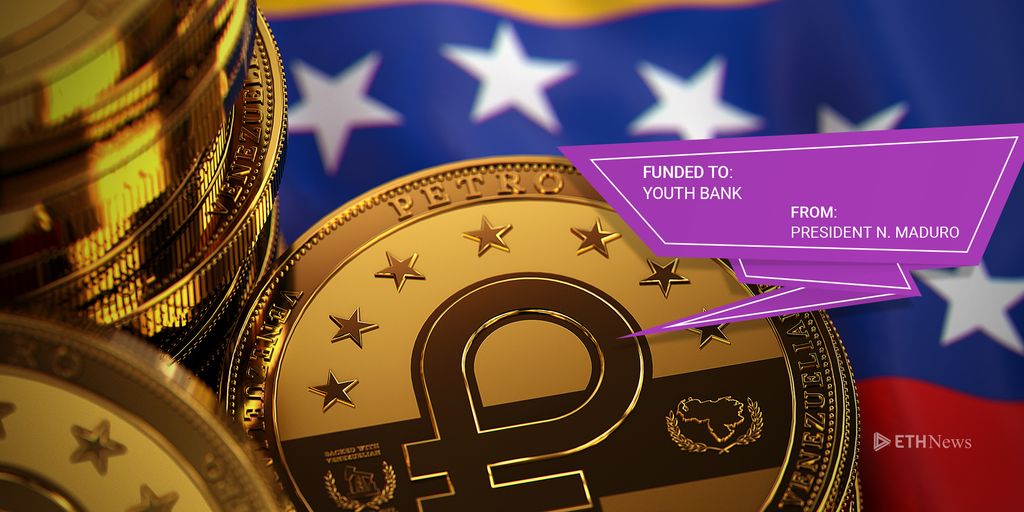 Venezuela's president announced that 20 million petros, the country's cryptocurrency, would be used to fund a bank for youth projects.
Venezuelan President Nicolás Maduro announced on Thursday the creation of a student and youth bank, according to teleSUR, a government-sponsored news outlet. The bank's initial funding will come from 20 million petros, which it values at $1.2 billion.
The new bank will support projects from young Venezuelans and was launched at a ceremony in Aragua, Venezuela, celebrating the achievements of members of the Plan Chamba Juvenil, a social program designed for Venezuelan youth development. At the ceremony, the president also stressed the importance of each university in the country having a cryptocurrency mining farm to contribute to strengthening the national economy, a proposal he touted as early as January, and revealed that resources have been approved for this endeavor.
The petro, Venezuela's controversial national cryptocurrency, kicked off with a presale in February that supposedly raised $735 million worth of funds from unknown origins. It's backed by Venezuelan oil and mineral reserves but is seen by some as a tactic to avoid US sanctions and access international financing. Maduro himself declared that the petro would allow the country to "advance in issues of monetary sovereignty" and make "new forms of international financing" available. Venezuela currently has around $140 billion US dollars in foreign debt.
Just a day after the petro presale began, on February 20th, 2018, Maduro announced plans for a second national cryptocurrency, petro gold, backed by the country's gold stores. Petro coins were available to be purchased during the sale in Russian rubles, bitcoin, NEM, and Ether, and are legal for trade and purchases within Venezuela.
The government has been working to build a market for the cryptocurrency. Reports indicate that, this week, Venezuela offered India a 30 percent discount on crude oil prices in return for payment in petro. In April, representatives of the government met with Russian officials to discuss using the petro to purchase Russian auto parts.
Melanie Kramer is a freelance FinTech, blockchain, and cryptocurrency writer based between France and Canada. Melanie has studied, and retains an avid interest in, global politics, business, and economics.
ETHNews is committed to its Editorial Policy
Like what you read? Follow us on Twitter @ETHNews_ to receive the latest Venezuela, petro or other Ethereum world news.