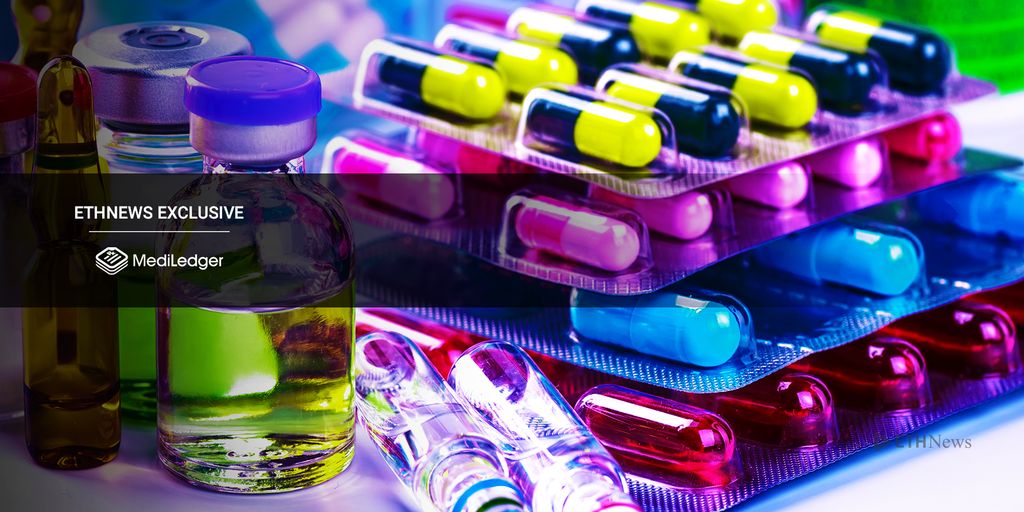 One year ago today, ETHNews wrote about MediLedger, a blockchain platform developed by pharmaceutical companies Pfizer and Genentech. At that time, we reported that the MediLedger platform would be powered by the Ethereum-based Quorum blockchain and was intended to prevent counterfeit medicine from entering pharmaceutical supply chains.
ETHNews was curious about the progress of the MediLedger pilot. We reached out to Marc Watrous, senior vice president of managed care and customer operations at Genentech, to see if some of the major problems facing MediLedger, such as scaling, have been solved and if it's still encouraged by the promise of blockchain technology.
ETHNews: Has MediLedger launched yet? Has blockchain technology lived up to the hype?
Marc Watrous: In 2017, the working group was successful in developing a proof of concept for the ownership transfer of serial numbers and is now testing a solution for the verification of saleable returns. During testing, the system was able to transfer ownership of serial numbers between entities (such as a manufacturer and a wholesaler) while enforcing rules via a smart contract and fully encrypting all transaction information posted to the blockchain to ensure that no confidential information was shared. In other words, we now have a proof of concept system that can enable the swift validation of a medicine's provenance and serial number authenticity. We're encouraged by the results to date.
ETHNews: Has the platform been able to be scaled to suit the needs of pharma giants?
Marc Watrous: We're now focused on scaling up the project from proof of concept into actual testing and developing a robust governance model that industry participants must follow. We continue to explore and test this system to ensure that it works as intended – from the underlying technology to the governance model – and can handle the volume of transactions expected with increased industry participation. 
ETHNews: What kind of response has Genentech received from consumers about the new blockchain platform?
Marc Watrous: It's too early to speculate at this point. The goal is to have a proven, working system by 2023 and we're encouraged by the progress that we're seeing in this industry-wide effort.
ETHNews: What kind of problems has the new blockchain platform caused or brought to light?
Marc Watrous: The working group has learned a lot from its testing activities so far, and these points have helped determine the group's focus moving forward. We're looking forward to the important next stage of scaling up and testing.
ETHNews: Is there anything else you would like to tell our readers about MediLedger or about how the pilot program is going?
Marc Watrous: Patient safety and data privacy is still of utmost importance related to our participation in this working group. We make medicines for some of the world's most serious and life-threatening diseases, and protecting patient safety and privacy at each step of the supply chain is absolutely critical – particularly as it relates to the prevention and protection against counterfeit products, which can pose significant risks to patients. The ultimate goal is still to understand whether blockchain can be used to enhance the security and efficiency of medicine distribution across the entire supply chain.
The MediLedger activities to date have identified the increased security and value that may be possible with an industry-governed blockchain, especially as participation increases. We are hopeful that it could one day lead to a fully digital chain of ownership that could further reduce the risk of illegitimate and diverted products in the overall pharma supply chain.
Nathan Graham is a full-time staff writer for ETHNews. He lives in Sparks, Nevada, with his wife, Beth, and dog, Kyia. Nathan has a passion for new technology, grant writing, and short stories. He spends his time rafting the American River, playing video games, and writing.
ETHNews is committed to its Editorial Policy
Like what you read? Follow us on Twitter @ETHNews_ to receive the latest Marc Watrous, MediLedger or other Ethereum healthcare news.