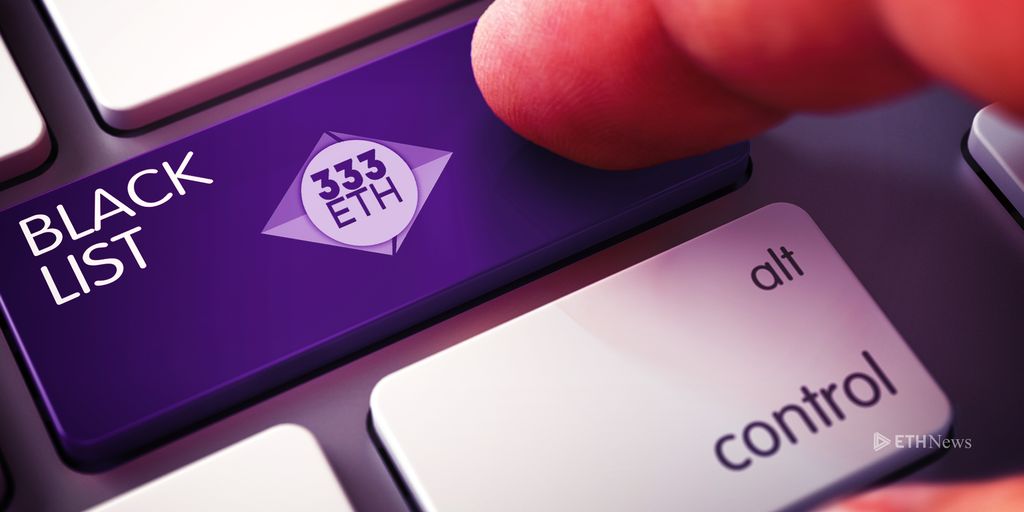 September 28, 2018 5:47 PM
The Ethereum browser extension has blocked 333ETH.
On Thursday, September 27, MetaMask acknowledged via Twitter its recent blocking of 333ETH, currently the most-visited Dapp on Ethereum, according to DappRadar. In response to Chris Blechschmidt, the Twitter user and cryptocurrency consultant who brought attention to MetaMask's recent action, the team said the Dapp "was actively phishing people" and that it was "an active scam."
Others have noticed the dubious nature of 333ETH. A Mashable writer recently remarked that the Dapp "look[ed] like a Ponzi scheme." That said, Blechschmidt was concerned about MetaMask's possible role in promoting censorship in the Ethereum community, as he maintains that the extension has a "monopoly on web browser Ethereum interaction."
Of course, MetaMask replied that it had "no intention of promoting censorship" and that it would "re-ignite this discussion [of censorship] within the team." Additionally, MetaMask said it would allow users to override the block in the future because it does not want to dictate which sites users can visit.
Although the browser extension arguably took proper security measures to protect its users, Blechschmidt does have a point in that the Ethereum community is built upon the freedom to explore ideas, regardless of whether those are ultimately good or bad.
The larger issue, however, may not be whether organizations like MetaMask are overstepping their bounds in blacklisting apparently bad actors. Rather, the problem appears to lie in the proliferation of risky Dapps and the Ethereum community's seemingly blasé attitude toward them. (Remember Fomo3D, the popular Ethereum game that has literally identified itself as an "exit scam"?)
Daniel Putney is a full-time writer for ETHNews. He received his bachelor's degree in English writing from the University of Nevada, Reno, where he also studied journalism and queer theory. In his free time, he writes poetry, plays the piano, and fangirls over fictional characters. He lives with his partner, three dogs, and two cats in the middle of nowhere, Nevada.
ETHNews is committed to its Editorial Policy
Like what you read? Follow us on Twitter @ETHNews_ to receive the latest MetaMask, Ethereum or other Ethereum ecosystem news.