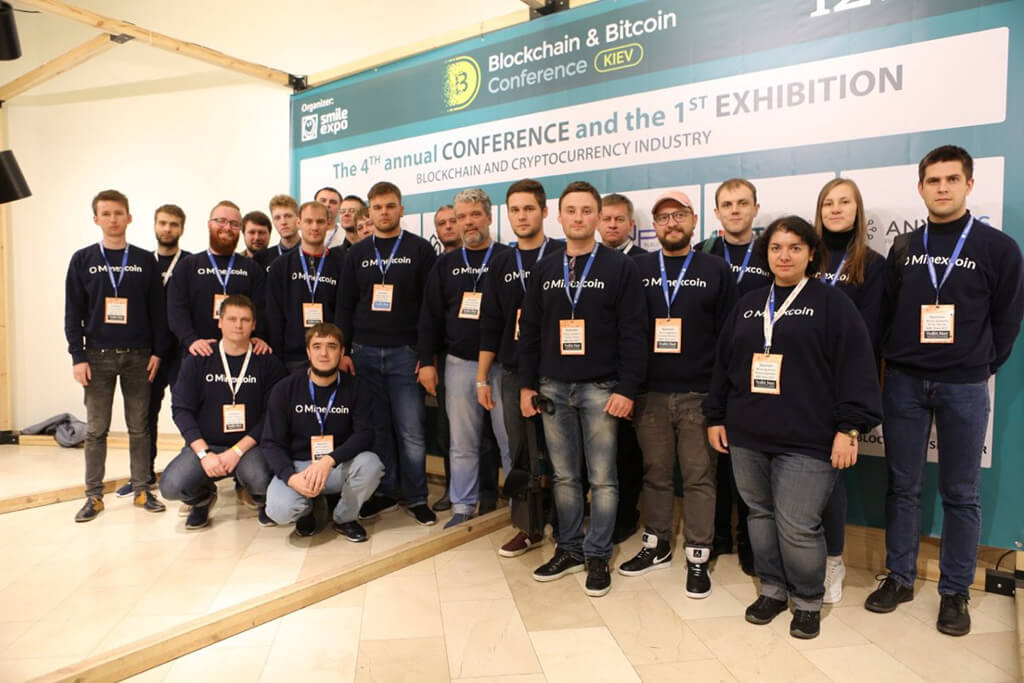 While the cryptoworld is disturbed about ICO bans, regulatory actions, and other uncomfortable innovations, we decided to reсall the project which lets you wait out the storm. 
Today cryptoworld attracts more and more new traders as the benefits of digital currency over fiat money can't be overestimated. The profits gained from trading can reach great amounts of money for the one who has strategic vision of the situation. But its not as easy as it seems at the first sight. Cryptomarket has its specific pitfalls which every trader dreams to overcome. One of the main such pitfall is cryptocurrency's high level of volatility.
According to the latest crypto news, such as temporary ICO ban in China, 'careful' ICO regulation in Switzerland or Russian upcoming legislation on ICOs and mining,  which affects not only media, but also cryptocurrency exchange rates as well, the current situation on the market is anything but stable, especially when it comes to less popular coins.
Minexcoin (MNX), an ambitious project by a Hong-Kong-based company MinexSystems specializing in the blockchain product development, is to change the situation. Based on low volatility cryptocurrency, Minexcoin aims to reduce the risks for traders.
The team successfully finished their ICO and had applied for an exchange listing after several major updates to the client and coin's MIP (Minexcoin Improvement Proposal). The listing is set for November 1, 2017.
Minexcoin offers an innovative solution that combines the best features of traditional finance system and blockchain technology. It is based on the Bitcoin software, but unlike other digital currencies, this coin is designed to stay stable and strong while its price constantly grows.
"We're working on the whole range of own products that will make us a real game-changers in cryptocurrency world," says Boris Shulyaev, Founder & CEO Minex Systems. "We believe that implementation of the perspective alternative visions in current situation, when blockchain companies are learning on experience of traditional banking systems and vice versa, can change the status quo of cryptomarket.
"Our first step in this way is a MinexBank system and memorandum that explains its working process to the crypto community. We see clear goals for our product, and we look forward to collaborating with users that like-minded with our philosophy."
The secret of MinexCoin's ability to overcome volatility is in the system's autonomous algorithm operating in accordance with the principles of the central bank. This algorithm guarantees low volatility of MNX through "coin interventions" and "coin parking" — a tool which can motivate the users to hold on to their coins rather than trade them. The temporary suspension of coins will be followed by interest payments, based on the holding status.
'Parking' tool is an effective financial instrument which can only be find in Minexcoin ecosystem. Parking is very similar to money depositing in banks. A user will be required to "park", or temporarily suspend some amount of coins in the wallet for a certain amount of time.
During that period, the coins won't be traded, they will stay safe in the wallet. So, a certain amount of coins will always stay untouched in the ecosystem providing MinexCoin with high stability. As a gratitude, users will be rewarded by up to 70% per annum according to how many coins they "park".
You will be able to use the suspended coins before the "parking" term ends, if there is a need. In that case, you just won't gain interest from the parking, but you can get more profit from selling his assets for a better price or from RE-parking for a better percentage. Yes, you will have to monitor and count MNX' rates because occasionally it would be more profitable to re-park your assets from a day to a week for example.