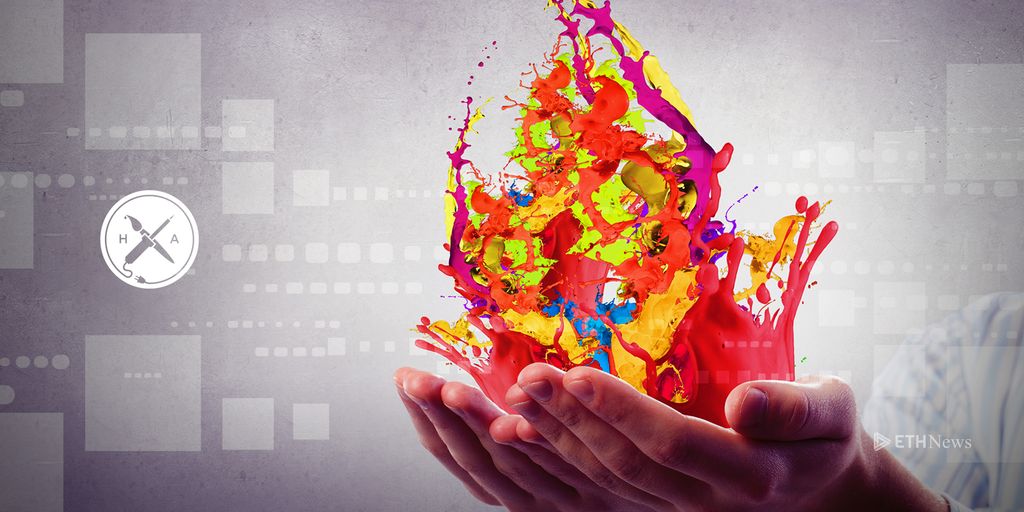 The student-run festival will bring together art professionals, engineers, and entrepreneurs.
From October 13 to 14, artists and hackers will unite at the Massachusetts Institute of Technology's sixth annual Hacking Arts festival. Although the event explores the intersection of art and technology more broadly, one of the major themes of this year's shindig is blockchain.
A core panel at Hacking Arts will be "Art in the Age of Blockchain," featuring a few prominent voices in the crypto art space, including Yehudit Mam, co-founder of DADA, a social network wherein individuals communicate through drawings they collect on the Ethereum blockchain; Dan Piech, founder of the creative studio VAST; and John Watkinson, co-creator of CryptoPunks, "the first art/collectible project on Ethereum, which became the basis for ERC-721," according to the Hacking Arts website. These folks will discuss how they "are mining [the] cultural value" of blockchain technology.
Further, the festival's 24-hour hackathon will bring together approximately 200 individuals to potentially win cash prizes for their hacks. Last year's winning projects included, among others, an application that creates a virtual avatar based on a user's activity data, a Perception Neuron motion capture service, and "an immersive grape-eating experience that lives between the human and the digital world." The use of blockchain technology is not required, but hackers can certainly pursue blockchain-based projects.
Other focuses of the event are interactive art in contemporary society, arts accessibility, and financing models for artistic ventures (which includes discussions with "artrepreneurs"). Additionally, some big names in tech are sponsoring the festival this year, including Google Cloud, VIVE, and Leap Motion.
Daniel Putney is a full-time writer for ETHNews. He received his bachelor's degree in English writing from the University of Nevada, Reno, where he also studied journalism and queer theory. In his free time, he writes poetry, plays the piano, and fangirls over fictional characters. He lives with his partner, three dogs, and two cats in the middle of nowhere, Nevada.
ETHNews is committed to its Editorial Policy
Like what you read? Follow us on Twitter @ETHNews_ to receive the latest MIT, Massachusetts Institute of Technology or other Ethereum lifestyle news.