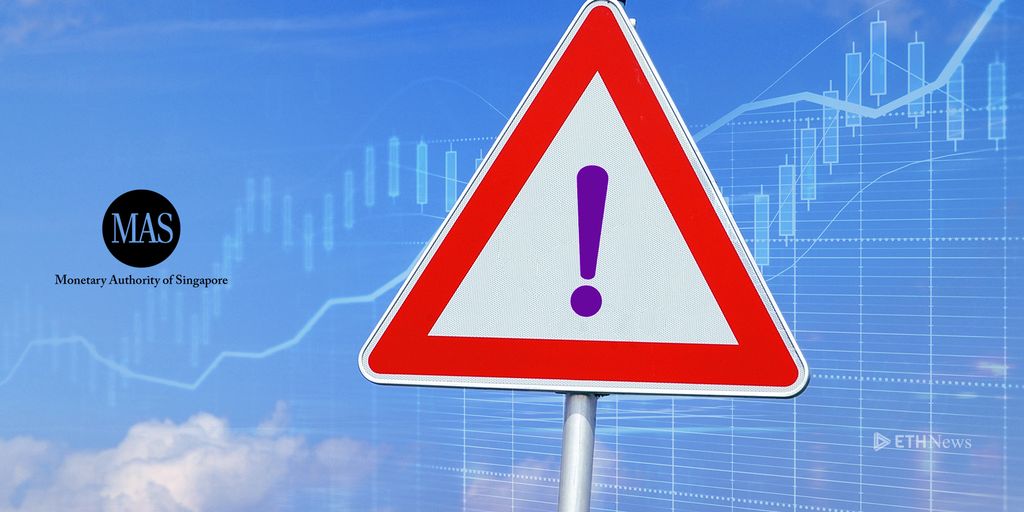 The Monetary Authority of Singapore has shut down an ICO and issued a warning to eight digital token exchanges about possible securities law violations.
On May 24, 2018, the Monetary Authority of Singapore (MAS) demanded an unidentified ICO cease selling tokens in Singapore, as it determined the offering was in violation of the country's Securities and Futures Act (SFA).
MAS took the additional step of warning eight Singapore-based digital token exchanges to seek MAS authorization "if the digital tokens traded on their platforms constitute securities or futures contracts under the Securities and Futures Act."
The eight exchanges were not identified in the MAS announcement.
On its website, MAS determined the issuer of the ICO "had contravened the SFA as its tokens represented equity ownership in a company and therefore would be considered as securities under the SFA."
However, "virtual currencies in Singapore are not regulated by MAS as they are not considered securities or legal tender," according to a government website.
Additionally, the ICO fell afoul of the SFA by failing to register a prospectus with the MAS.
This order and warning followed Tuesday's release of a government paper proposing updates to Singapore's current regulatory scheme, which the paper's authors explain is from 2002, and is not equipped to address recent market developments:
"MAS has observed the emergence of new business models in trading platforms, including trading facilities that make use of blockchain technology, or platforms that allow peer-to-peer trading without the involvement of intermediaries."
Currently, authorized trading platforms in Singapore must fall into one of two categories: either "approved exchange" or "recognized market operator." The paper proposes splitting the "recognized market operator" designation into three separate tiers, creating a new category that would feature a streamlined application process and would encompass platforms that are "likely to present newer or more novel business models."
This openness to experimentation with new exchange models (though combined with a stern warning) was echoed in the announcement of today's actions.
Lee Boon Ngiap, Assistant Managing Director of Capital Markets at MAS, stated, "The number of digital token exchanges and digital token offerings in Singapore has been increasing. We do not see a need to restrict them if they are bona fide businesses. But if any digital token exchange, issuer or intermediary breaches our securities laws, MAS will take firm action."
---
Tim Prentiss is a writer and editor for ETHNews. He has a master's degree in journalism from the University of Nevada, Reno. He lives in Reno with his daughter. In his spare time he writes songs and disassembles perfectly good electronic devices.
ETHNews is committed to its Editorial Policy
Like what you read? Follow us on Twitter @ETHNews_ to receive the latest Singapore, ICO or other Ethereum wallets and exchanges news.