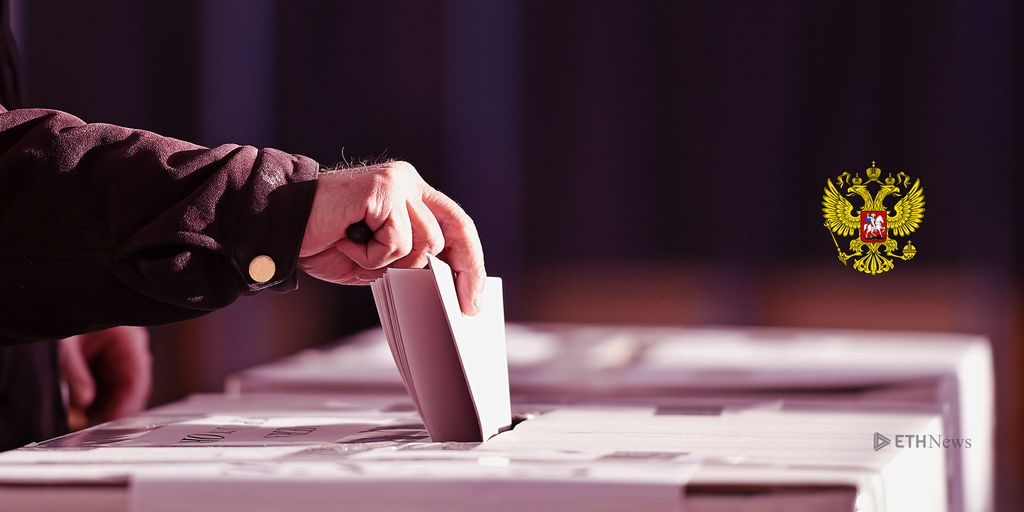 December 8, 2017 11:03 PM
Moscow's government has launched an Ethereum-based blockchain on which it will hold votes through its Active Citizen program. Participants will establish themselves as nodes in this network using a Parity client.
On December 4, the government of Moscow issued a press release announcing a pilot project that would start migrating its Active Citizen voting system to the blockchain. Launched in 2014, the platform allows "citizens to influence city management decisions and [Moscow's] urban transformation." It has been used to influence urban design, public transportation routes, and more, and has hosted over 2,700 votes to date, with more than half a million Muscovites casting ballots in the poll that boasted record-high participation.
Andrey Belozerov, the strategy and innovation advisor to the CIO of Moscow, told ETHNews that the smallest "microcommunity" targeted by one of these votes numbered only 172 individuals. He further explained that, while these referendums are never conducted to determine the outcomes of political elections and are technically non-binding, Moscow's government "has never implemented a decision that differs from citizens' vote results."
The blockchain, which Belozerov reports has now been launched, is a private platform based on Ethereum's opensource code and governed by a Proof-of-Authority consensus mechanism. A GitHub page on the topic describes this structure as one that "uses a set of 'authorities' – nodes that are explicitly allowed to create new blocks and secure the blockchain. The chain has to be signed off by the majority of authorities, in which case it becomes a part of the permanent record." In Active Citizen's case, a government-controlled node would be the sole authority voting on the validity of transactions within blocks. The GitHub page describes the mechanism as "less computationally intensive" than Proof of Work because "mining with difficulty … requires lots of computation" and as more predictable in the sense that "blocks are issued at steady time intervals." Voters will interface with the blockchain via an Ethereum-compatible Parity client.
The team behind the project has approached the rollout of this revamped system with several goals in mind. According to the press release, they expect that "every citizen will become a node of a peer-to-peer network," enabling them to "count the votes up and verify the authencity [sic] of results in real time" as well as to "store the database of votes." Belozerov's hope is that the new system will be able to keep up with processing the old web-based platform's peak load of incoming data, about 1,000 votes per minute, or "17 transactions per second." Ultimately, the team will be keeping an eye out for shortcomings in the new platform's "reliability, resilience to updates, speed of data processing, and correct synchronization of nodes" so that these can be ironed out before full blockchain integration takes place.
One conceivable challenge inherent in this integration is the problem of preserving voter anonymity in a system that Belozerov says uses cell phone numbers to verify user identity, and which, in the case of a highly important poll, requires voters "to provide certain passport data and to go through identification via state and municipal services platform." He brushed off this concern, however, with the assurance that a
"User's personal data and his unique ID [which doesn't contain any personal data] are matched on a secure server, located in closed network segment. This concept guarantees to protect the personal data of each voter. We have been employing this concept for 3 years, so blockchain is to employ the same concept."
Belozerov also acknowledged the "peculiarity" of the fact that a user's vote must pass through the "Active Citizen website or app" before it "goes to [the] Active Citizen server and [is] simultaneously" recorded to the blockchain. "Once we make sure that the blockchain can withstand" 1,000 transactions per second, he explained, "we will be able to implement" a mechanism that would log votes on the blockchain directly and "process the data natively" there.
The strategy and innovation advisor expects that the "Implementation of blockchain will lead to improvement of information security and transparency along with reducing administrative costs for Moscow Government." At the moment, he reported, "there is no discussion about blockchain implementation into political elections" at the federal level or any other in relation to this project.
Adam Reese is a Los Angeles-based writer interested in technology, domestic and international politics, social issues, infrastructure and the arts. Adam is a full-time staff writer for ETHNews and holds value in Ether.
ETHNews is commited to its Editorial Policy
Like what you read? Follow us on Twitter @ETHNews_ to receive the latest Moscow, Russia or other Ethereum application news.