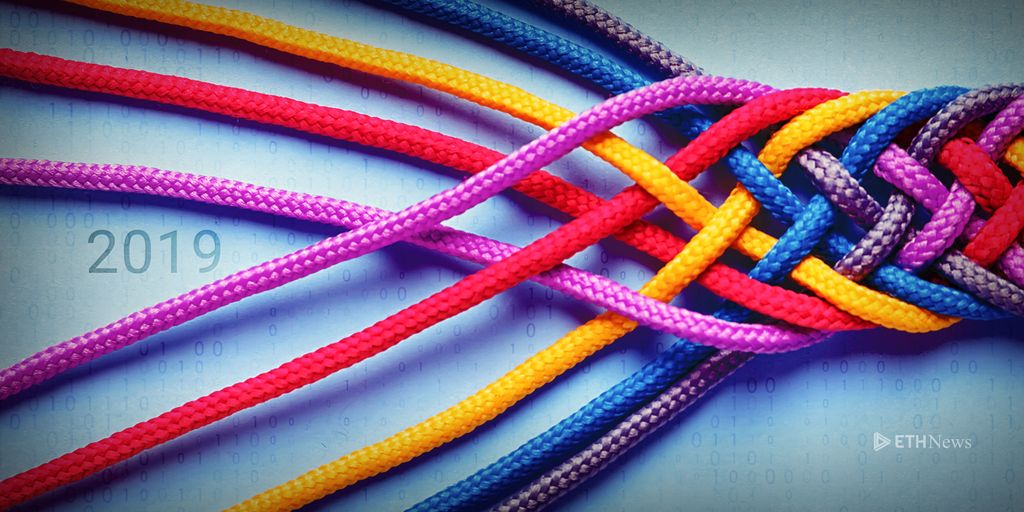 There are multiple security token standards in development. ETHNews talked to a securities lawyer, an Ethereum developer, a finance professor, and two entrepreneurs about what their future means on a technical and regulatory level.
As we head into 2019, it is obvious that security tokens and security token offerings haven't been the "next big thing" many people thought they would be in 2018. But with legal clarity (potentially) on the horizon and technology quickly evolving, 2019 could be a turning point for blockchain-based digital securities.
As Robin Sosnow, Esq., Partner at Digital Securities Law Group in New York City, explains:
"A digital securities offering or 'STO' (security token offering) is an offering of traditional securities for fundraising purposes in a digitized format. Instead of receiving paper or electronic share certificates, investors receive digital tokens that represent the economics the investor is bargaining for in the deal."
Since September 2018 alone, numerous standards for legal security tokens have been proposed across multiple blockchains, at least partly in response to new and upcoming laws from states such as Delaware on how financial and other company records could legally utilize blockchains. Proposed and in-development standards include ERC1400, ERC1404, ERC1462, ERC884, ST-20 (Polymath), and Swarm's SRC20.
While the various security token standards in use and development signal enthusiasm for blockchain-based investing, the lack of consensus around a single token standard creates issues for interoperability.
"Interoperability means different pieces of software can talk to each other and exchange information," explains Stephen McKeon, chief strategy advisor at Security Token Academy, partner at Collaborative Fund, and finance professor at the University of Oregon. "At a high level, this means digital wallets, digital IDs, digital securities, and exchanges all need to speak the same language (or at least know how to translate each other's languages)."
The lack of interoperability is two-fold, though. One concern is that the lack of a common security token standard means that it is difficult for a security-offering platform, or any other digital infrastructure built to interact with security tokens, to support more than one issuer's token. The other issue is that those offering and buying securities need a way to prove regulatory compliance, which is difficult when every issuer has different protocols for collecting and proving compliance-related information.
Philipp Pieper, co-founder and CEO of Swarm (not to be confused with the distributed storage platform of the same name), a nonprofit providing open infrastructure for digital securities through its private equity-specific blockchain, comments:
"I would say that in the current 'early days' era of security tokens we have the equivalent of a few separate app stores (issuance platforms). Each uses its own system for creating apps (tokens). None of them talk to each other today, so to connect to other necessary parts of the ecosystem there has to be a proprietary integration for each one. There is no common protocol underneath it all … there is not today an Android-like ecosystem where all of these app stores, and all the other market participants that make this all work, can plug in."
In his analogy, it would be like if Instagram had its own app store, as did every other app, and you could never assume that a given app would work with your phone.
To address the concern about the lack of standards regulatory compliance verification, Swarm  has created an interoperability-focused security token protocol  called Market Access Protocol (MAP), "to solve existing inefficiencies and difficulties encountered by token issuers, investors, exchanges, and qualification providers" as they explain on their website." MAP, which stands for Market Access Protocol, acts as a tool to determine whether a wallet is compliant with securities regulations, and only allows transactions to occur if compliance is verified. Exchanges can integrate MAP to ensure compliant transactions, investors can use a MAP wallet to prove investor status across platforms, and token-issuers can ensure that investors have accreditation. And it's not just for Swarm's SRC20 tokens.
In a Medium post announcing the release of MAP, Swarm advertises that "MAP can be opened to any other token infrastructure to be used as a data ruleset/transfer agent on other blockchains." Pieper attributes this blockchain agnosticism to Swarm's not-for-profit business model. "For-profit companies are duty bound to deliver maximum return to their shareholders/VCs and their bottom line, not to a community or other ecosystem participants," he says. "They can't provide the infrastructure, but that model is still compatible with MAP – they can build on it like anyone else and offer their service and utilize MAP to serve their customers."
While MAP offers a way for investors, exchanges, and token-issuers to ensure regulatory compliance, this doesn't address other problems associated with the abundance of differing securities token standards. The tokens may still be technically incapable of integrating with various dApps, exchanges, or EDCCs (smart contracts). For this reason, Pieper believes very few of the standards popping up will ultimately be adopted outside of the "walled gardens within which they are being created." Yet he says he's glad they are all being created because it's a sign of a lot of people seeing the potential in digital securities.
But Antoine Tardif, co-founder and CEO of Securities.io, a company developing a news and token listing platform, sees room for a multitude of security token standards. He imagines a future where token issuers develop their own protocol that caters to their client base as well as to regulations they are abiding by.
"For example, a token issuer for a crowdfunding platform may use a protocol that caters to a regulation CF raise versus a regulation A+ raise," he says, referring to types of securities offerings. "Once digital securities have evolved, there could potentially be a different protocol for every industry. For example, the requirements of a venture fund may be different than tokenized real estate, or even a piece of tokenized art."
However, if there is to be a wide variety of industry-specific security token standards, it is important for the sake of interoperability that they be developed in consideration of each other, and according to some shared, underlying standard. Boris Mann, co-founder of Special Projects & Decentralized Engineering Company (SPADE), an Ethereum-focused development company, says different proposed standards can also be combined, particularly those that are proposed within Ethereum's development community, where most digital security standards are being developed.
He says:
"The way that application layer standards are currently defined in the Ethereum Improvement Proposal (EIP) process, many of them [standards] can be combined. So, you can have a token that conforms to the ERC20 standard [Ethereum's base standard] but includes additional features that make it compliant with other standards."
Mann therefore thinks the various groups offering up security token standards need to work together more closely.
"The entire industry will win when they understand that a standards process is the most important," he says. "Having it work just on one issuance platform or one exchange isn't going to work. And that 'winning' doesn't look like 'owning' ERC20 (Ethereum's original standard), but rather partnerships, interoperability, and regulatory alignment. Lots of the finance people in the space don't understand open source, never mind standards, so I expect this to shake out over time."
Trent lives in Ontario, Canada, on an off-grid farm where he spends his time writing, editing, enjoying nature, and tending the land. With an education and background in journalism, and a passion for decentralization of global power structures, his writing has recently branched out into blockchain- and cryptocurrency-related topics. He also enjoys writing about ecology and agriculture, as well as sustainability, gardening, botany, health and wellness, homesteading, survivalism, and online marketing. Trent owns a small amount of cryptocurrency, which at the moment includes Basic Attention Token (BAT), Swarm Fund (SWM), Stellar Lumens (XLM), and Polymath (POLY).
ETHNews is committed to its Editorial Policy
Like what you read? Follow us on Twitter @ETHNews_ to receive the latest ERC1400, ERC1404 or other Ethereum cryptocurrencies and tokens news.