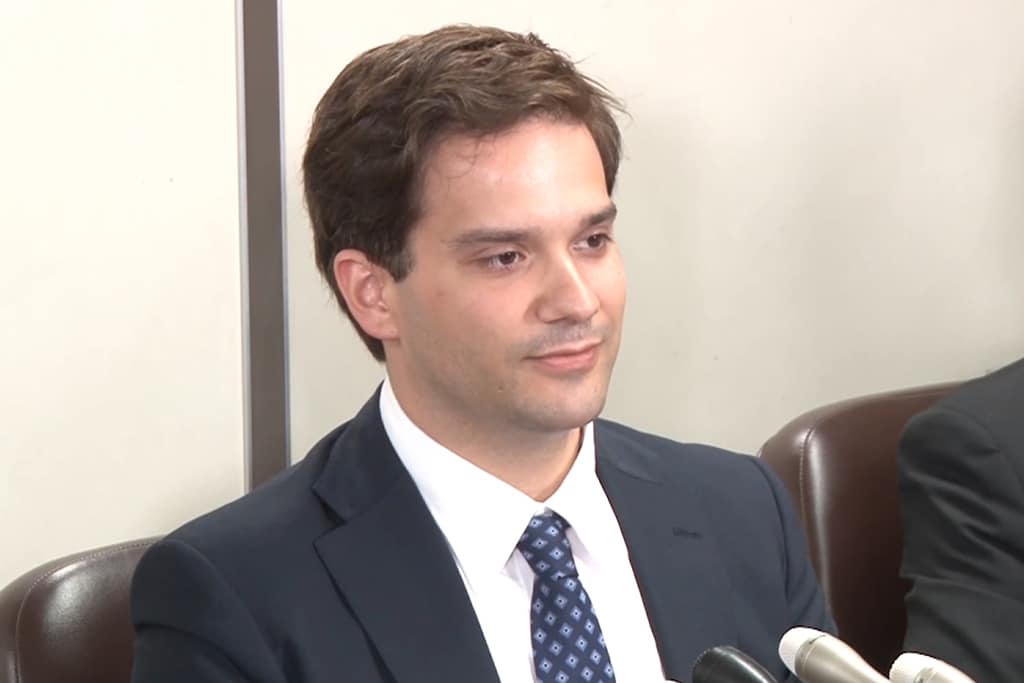 The head of the collapsed cryptocurrency exchange Mt. Gox, Mark Karpeles, may be sentenced to ten years in jail, officials announced on Wednesday. As Nikkei Asian Review reported, Japanese prosecutors want a 10-year sentence for Karpeles on charges of embezzlement, data manipulation, and breach of trust.
During a hearing at the Tokyo District Court on Wednesday, prosecutors claimed that Karpeles stole a total of 340 million yen (nearly $3 million) from users' accounts and transferred them to his own bank account between September and December, 2013.
Karpeles has allegedly used these funds for his own purposes, which include "investing in a software development business for personal interest". Besides, he is accused of manipulating the exchnage's trading data to inflate the balance.
Karpeles Pleads His Innocence
Karpeles, meantime, denies all the charges and pleaded his innocence during a hearing in July, 2017. "I swear to God I am not guilty," he stated in Japanese.
The funds, according to Karpeles, were not stolen, but used as a temporary loan. The prosecutors, however, said there was no evidence to prove his claims: "There was no documentation of loans and there was no intention of paying back".
Earlier this year, Karpeles apologized for the bankruptcy of the exchange, writing on Reddit: "When I took over Mt. Gox, I never imagined things would end this way and I am forever sorry for everything that's taken place and all the effect it had on everyone involved."
Mt. Gox Collapse
Once the largest bitcoin exchange, Mt. Gox was shut down in 2014 after announcing the loss of 850,000 bitcoins, worth around 48 billion yen at the time. Karpeles blamed the theft to a bug in the platform's software that eventually led to a hacking attack.
He later announced that he found 200,000 BTC that were stored in a cold wallet and not moved since 2011. Karpeles, who is the citizen of France, was arrested in August, 2015, in Japan, where he is required to stay under condition of his bail.
This past June, the court issued an order to start civil rehabilitation for victims of the exchange's bankruptcy. Mt Gox trustee, Nobuaki Kobayashi, was earlier looking to prolong the deadline for filing civil rehabilitation claims to December from the previous deadline set by the court for October.
He is currently managing the sales of the exchange's stash of Bitcoin and Bitcoin cash needed to pay Mt. Gox's creditors, who had been fighting to reclaim their lost money since 2017.
Karpeles is also facing a fraud lawsuit filed by one of Mt. Gox's customers in Illinois. The defendants, however, asked the U.S. federal judge to dismiss it, explaining that he does not have enough ties in the state and does not have any business there.