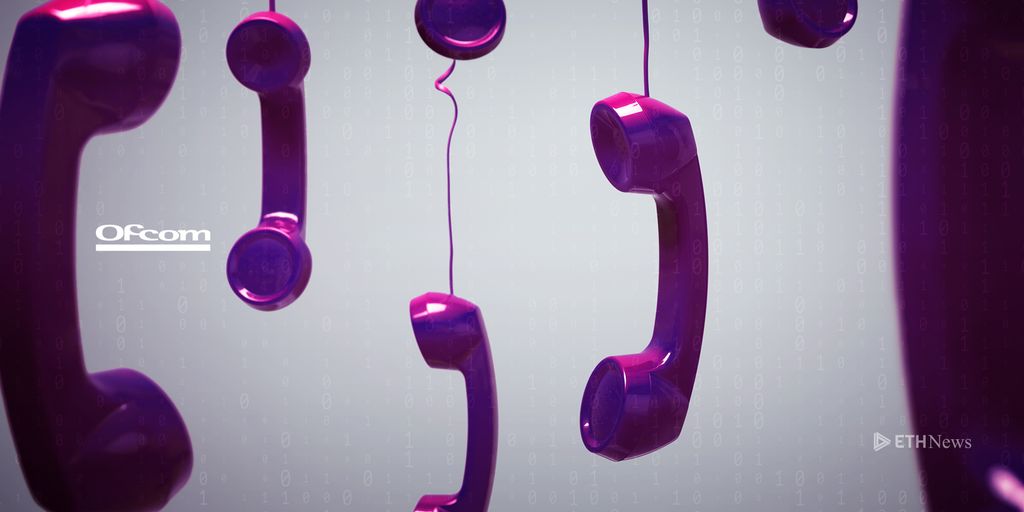 Ofcom thinks blockchain technology will succeed where standard databases have failed.
Ofcom, the United Kingdom's telecommunications and broadcasting regulator, has received £700,000 GBP, nearly $1 million USD, from the UK government's Department of Business, Energy and Industrial Strategy to explore how blockchain technology can solve the country's telephone number management problem.
The issue, cited in the Ofcom press release, is one of managing approximately 1 billion landline telephone numbers. These numbers are allocated to telecoms operators. But individuals, once allocated a landline number, can choose to port their number to a new supplier. Telecoms providers thus have an inflow and outflow of telephone numbers.
Though systems are currently in place to manage the ownership and movement of telephone numbers, Ofcom says these will be "challenged as telecommunication networks move from traditional analogue telephone lines to an all-IP (internet protocol) infrastructure."
Ofcom will use the funds from now until April 2020 to trial the porting and management of telephone numbers using distributed ledger technology, including blockchain. The trials will be coordinated between industry participants, universities, and third-party providers.
The regulator outlines a number of benefits of moving to blockchain. Telecoms consumers will apparently receive better customer service, while industry stakeholders will see lower regulatory and business costs and be better placed to handle spam calls and fraud. Ofcom says:
"Blockchain allows for greater transparency between users and uses underlying open-source software code. It is resilient because the number database can be replicated with each user having a copy. Updates can also be seen in real-time, by all users, but cannot be added to the register."
Interestingly, Ofcom says that previous attempts to create a centralized database have failed, but that a blockchain solution will succeed by being more cost-effective.
Moreover, Ofcom says that all organisations involved will gain knowledge and technology from the project, as it plans to share everything from best practices to the underlying code with other regulators, when possible.
The global telecommunications industry is one that could significantly benefit from blockchain technology. Deloitte's 2017 Telecommunications Outlook forecasted that the growth of telecommunications companies could be restrained unless they update their network infrastructures. Blockchain could be one way to do that effectively.
Melanie Kramer is a freelance FinTech, blockchain, and cryptocurrency writer based between France and Canada. Melanie has studied, and retains an avid interest in, global politics, business, and economics.
ETHNews is committed to its Editorial Policy
Like what you read? Follow us on Twitter @ETHNews_ to receive the latest Ofcom, blockchain or other Ethereum application news.