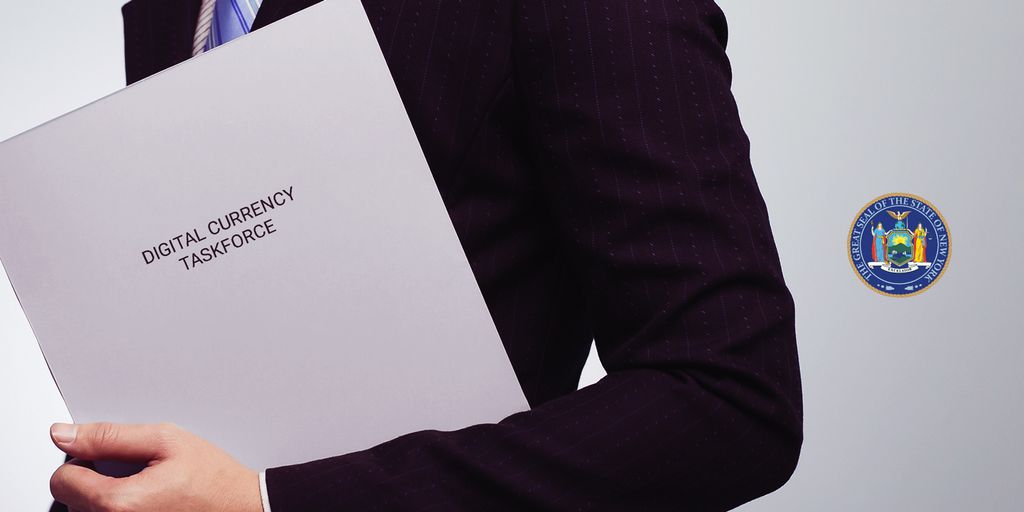 The New York legislature is considering a bill that would establish a taskforce to study and make recommendations regarding crypto and other digital currencies. This action follows the New York Attorney General creating the Virtual Markets Integrity Initiative and a slow rollout of the BitLicense.
The legislature in New York is currently considering a bill that would establish a taskforce to study cryptocurrency. On Wednesday, the banking committee voted to advance the bill to the ways and means committee. All members present voted in favor of the bill.
If passed, the bill would create a nine-member group that would be required to submit a report to the governor and both houses of the legislature by December of 2019. Specifically, the taskforce would study the effect of cryptocurrency on the state's tax revenue, the transparency and possible illegal activities of currency marketplaces, and the energy consumption of cryptocurrency mining operations.
This bill seems to be New York's most recent attempt at grappling with cryptocurrency, and it parallels the Attorney General's office's creation of the Virtual Markets Integrity Initiative in April: a fact-finding investigation in which 13 cryptocurrency trading platforms were sent surveys regarding their practices. Both the AG's and the legislature's attempts to gain insight into the cryptocurrency space follow what is widely regarded as a failed regulatory move, the establishment of the BitLicense.
Since its implementation in 2015, only six companies have received a BitLicense (according to a November 2017 press release). The regulation has even been blamed for a "mass exodus" of cryptocurrency companies from New York. An article in Fortune listed Bitfinex, BitQuick, BTCGuild, Eobot, Genesis Mining, GoCoin, Kraken, LocalBitcoins, Paxful, and Poloniex in a partial list of "companies that packed up and left New York" following the new requirements.
However, the small number of licenses issued may have resulted from a slow approval process, rather than the regulations themselves being overly stringent. According to the last official numbers available to ETHNews, 26 applications for BitLicenses had been received (with at least two having been denied).
Still, the law has faced its share of criticism and, in February, state legislators indicated they may be considering changes to it, possibly before the taskforce completes its report in 2019. At a roundtable meeting, New York Senator David Carlucci reportedly claimed reforms to the law could be coming "very soon."
Tim Prentiss is a writer and editor for ETHNews. He has a master's degree in journalism from the University of Nevada, Reno. He lives in Reno with his daughter. In his spare time he writes songs and disassembles perfectly good electronic devices.
ETHNews is committed to its Editorial Policy
Like what you read? Follow us on Twitter @ETHNews_ to receive the latest New York, legislation or other Ethereum law and legislation news.