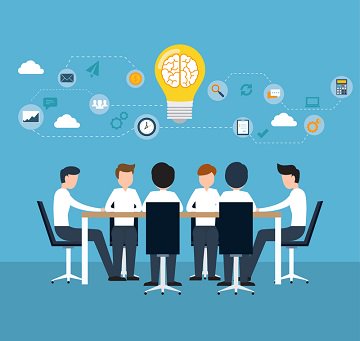 According to a report in the Washington Post on June 20, a few Colorado editors are on a mission to free news outlets from mounting corporate interest and advertisement pressure. For this, the editors have turned to blockchain technology. Larry Ryckman, the editor of the Sun and a few senior editors for Denver Post are the ones heading the project. They believe that blockchain technology offers accountability and transparency which has been lost in conventional news outlets. The successful use of blockchain technology in this news outlet startup might just set off a trend in news outlet business models. The new business model sets out to offer a unique perspective; one that will be ad-free, reader-supported and employee-owned.
The Colorado Sun: A Startup With A Difference
The Colorado Sun startup will be working with its partner Civil Media Co. The two are currently working on the blockchain technology that is set to revolutionize news publication. Civil Media has come out as one of the startup's major partners having committed $1 million into the project. One immediate change to the industry upon successful application of the technology will be reduced revenue. Although the team working on this startup projects new types of revenue models for publications, such as direct contributions and mission-specific reporting projects financed without transaction fees, it will be miles away in comparison to what traditional publications are making right now. In as much as the new model will be reader-based, freeing readers from distracting ads, its revenue will be a slap in the face for the publication startup.
According to the founders of the startup, they were attracted to the decentralized model by Civil Media Co after mounting pressure from their publication. Ryckman who resigned from Denver Post said he resigned from the news outlet owned by Alden Global Capital after watching the company make layoffs and demand editorial changes aimed at maximizing on revenue generation. Ryckman admits that they had first opted to follow the NPR nonprofit route but found it to be slow and time wasting.
We've all lived under corporate journalism, we have all worked for hedge funds, and we have seen what that looks like. It's a world where profits drive decisions.
Now the experienced editors have teamed up with several partners and according to Civil will be employing more than 100 experienced journalists.
The Sun plans to release digital tokens called CVL which can be used by readers to contribute to their favorite publications. The tokens can also be used to contribute to the publication -such as investigative projects- as well as give their holders voting rights within the Civil ecosystem.
Since the launch of Colorado Sun was announced, the startup has seen an immense support from organizations and individuals. Just after its launch, it surpassed its goal of $75,000 on the popular Kickstarter fund platform.
It is also operating from a free-of-charge office after receiving two offers from individuals who would give them offices for free for the first year.