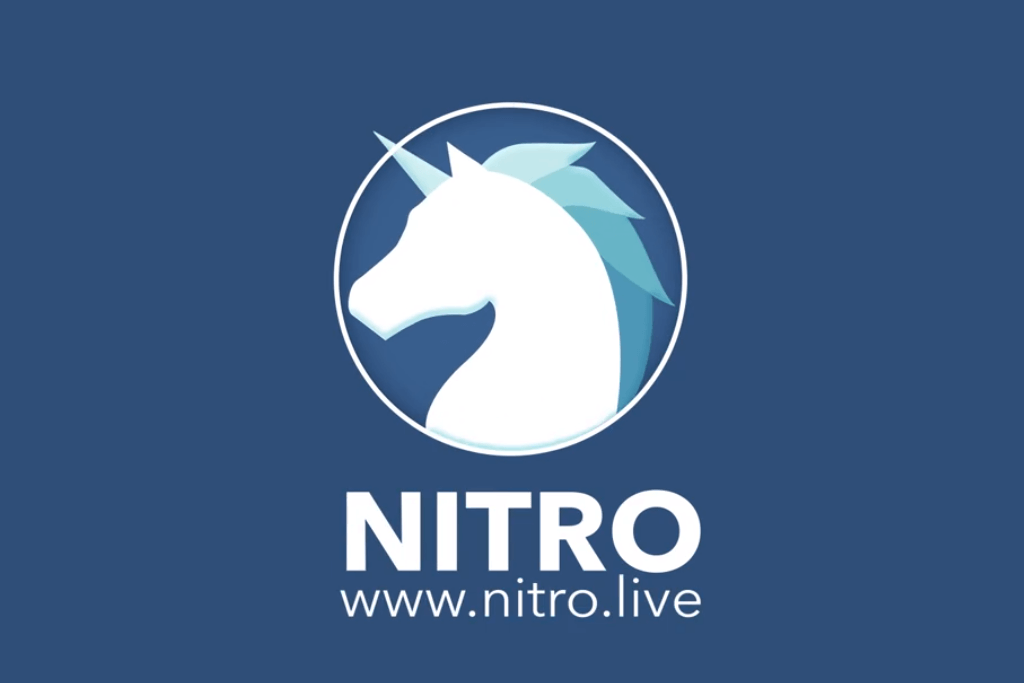 Transiting from leisure industry to a professional atmosphere has seen the sports and gaming industry rise exponentially both in revenue, participation and organisation.
The outdoor sporting industry has moved ahead and becoming a major revenue generating ecosystem, emerging technology is enable the alternative gaming industry fulfill the potential in the capacity of professionalism and as a significant revenue generating marketplace.
A dominant industrial force
After acquiring a game portfolio with 325 million users, Nitro project now has about 348 million users on their platform. This positions the company as a dominant force in the gaming industry, exposing the platform's cryptocurrency for an extended adoption and significant demand.
Nitro is an independent, blockchain-based online collaboration platform, which seeks to allow participation in the video-games economy, to connect various stakeholders, and to achieve growth for the overall Nitro network. The project seeks to eliminate the current existing monopoly within the marketplace which is responsible for the locking out of key industry players who lack the political and economical strength to compete. This goal is set to be achieved by implementing blockchain technology and allowing anyone to be able to function independently using the platform's underlying token.
Unique token propositions
This token is made available in the ongoing ICO which is unique in several ways:
The project is backed by publicly listed company (iCandy Interactive Ltd, ASX:ICI) that has an existing relevant business with prominent institutional shareholders. Nitro is a project to tokenize the video games economy that is backed by a successful award-winning game business that has been operating for many years. This proposition significantly reduces the risk of business plan execution, compared to other ICO projects have.
Compared to other game-related crypto projects the Nitro project has a thorough understanding of the complex challenges of the game industry and its blockchain-based solution is a holistic approach to solve end-to-end value-chain problem of the ecosystem. The project takes care of the  interests of all stakeholders of the video-game industry, i.e. gamers, game studios, publishers and financiers.
Gamers and/or laymen can become financiers to participate in the booming video game economy. Publishers and game studios will get marketing access to the audience of gamers through an efficient and transparent manner.
Gamers will be able to use one coin in all games for in-game purchases, get incentive in engagement, participate in the game development process and ultimately get rewards from the industry as token holders.
Game studios get access to the funding and audience to trial ideas plus they will get instant revenue (instead of waiting for payment cycles that can go up to 90 days).
Nitro is backed by 3 established VC funds from Singapore: Fatfish Internet Fujd, Incubatefund and BB fund (blockchain fund by Life.Sreda). iCandy's shareholders also include industry giant such as Baidu e.g. Baidu (USD60 billion marketcap Chinese Internet company) and the Chinese Global Mobile Developer Confederation (GMGC), one of the most influential games developer network of China.
Proven track record
The Nitro economy is conceived and built by those with very successful business track records in the tech industry. These track records will translate into know-how that is invaluable in building a sustainable economic model that will benefit token-holders.
Nitro funded games and other third-party games can use the Nitro Marketplace and its API to transact with gamers. iCandy as the publisher will market Nitro-funded games and it will market the games to the existing international community of more than 348 million smartphone users.
Unlike most ICOs within the crypto industry where the project needs to go through the learning curve of entering into a new industry and building from scratch, the Nitro project runs on an existing platform as elaborated above. This automatically ensures an existing understanding of the industry and also a proper adaptation with the video game marketplace.
Simply put, the token sale offers participants an opportunity to become part of an organised platform that will not only introduce a much needed decentralization to the gaming industry, but also will provide an avenue for every participant within the industry to maximize their input by receiving appropriate rewards.
The pre-sale starts on November 19th.