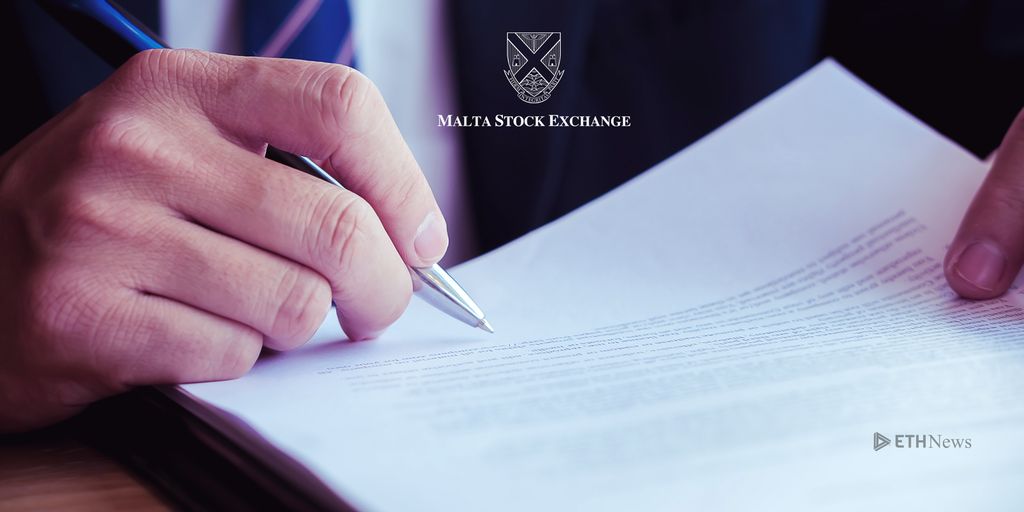 One of the world's largest cryptocurrency exchanges, OKEx, will form a joint venture company with MSX, the digital and FinTech division of Malta Stock Exchange Holdings, to create a security-token trading platform under the name OKMSX.
OKEx and MSX signed a Memorandum of Understanding (MoU) on July 19 to establish a security token trading platform, OKMSX, in the spirit of Malta's "Blockchain Island" initiative. OKMSX plans to finalize a joint venture in the third quarter of 2018. 
"We believe OKMSX will be a milestone in the economic development of Malta," said Tim Byun, OKEx's chief risk officer and head of government relations.
Indeed, this is one of only a few partnerships between institutional stock exchanges and cryptocurrency exchanges, though we may see more collaborations like this as the cryptocurrency markets gain further global acceptance.
Overstock's tZero has a yet unnamed partnership with the Boston Stock Exchange, announced in May 2018, to launch a regulated security token exchange. This month, Switzerland's stock exchange operator, SIX, announced plans to launch its own cryptocurrency exchange in the first half of 2019.
The three ventures may now have to compete to see which will gain regulatory approval, finalize plans, and win the bragging rights to be the first to go live.
Byun told ETHNews he thinks OKMSX will win the race with a targeted first quarter 2019 launch.
OKMSX hopes its "speed to market" will surpass the competition, aided by "a nimble player like the Malta Stock Exchange and a very entrepreneurial country like Malta," said Byun. "We'd also like to emphasize that this is just the first step for us and there's tremendous work to be done. We are extremely excited to be working with such a great partner."
The reach of Malta Stock Exchange stretches beyond the country's borders and OKMSX hopes to attract investors across the European Union and leverage the institutional exchange's 26-year track record as a regulated bourse as well as its relationships with global brokers and dealers.
OKMSX will employ the stock exchange's experience in regulatory compliance and due diligence while taking advantage of the "influx of blockchain businesses and entrepreneurs flocking to Malta," and the "extent of a licensed/authorized exchange in working with global broker/dealers," according to Byun.
Malta's government-driven "Blockchain Island" goal has involved the creation of a substantial framework of regulation to give blockchain and cryptocurrency businesses clear guidelines for operation. Three bills, in particular, were passed on June 26 to help usher in these businesses.
"The regulatory process and certainty is another huge benefit, as Malta has passed the Virtual Financial Asset Act and will soon open the application window to authorize such activity – not only exchanges, but also the issuers of such security tokens," said Byun.
ETHNews asked Byun how Malta's regulatory framework and the partnership with Malta Stock Exchange might impact customer verification processes, as money laundering concerns have been a hot topic, especially surrounding this island nation. 
"Malta's clear and level playing field Virtual Financial Asset Act is the key. All players seeking the VFA license must adhere to the reasonable and sound regulations, which will drive a consistent and robust customer verification."
Byun went on to detail what big picture implications might be spurred from these developments:
"The collaboration between institutional exchanges and cryptocurrency exchanges will not only bring significant liquidity and demand for digital assets, the real winners will be legitimate entrepreneurs that can take advantage of cheaper and expedient types of crowdfunding. [They will be able to] build new products and services that we presently cannot envision, [which] will drive the future of local and global economies with the powerful technology of blockchain."
Melanie Kramer is a freelance FinTech, blockchain, and cryptocurrency writer based between France and Canada. Melanie has studied, and retains an avid interest in, global politics, business, and economics.
ETHNews is committed to its Editorial Policy
Like what you read? Follow us on Twitter @ETHNews_ to receive the latest OKMSX, OKEx or other Ethereum wallets and exchanges news.